NEW FROM AGD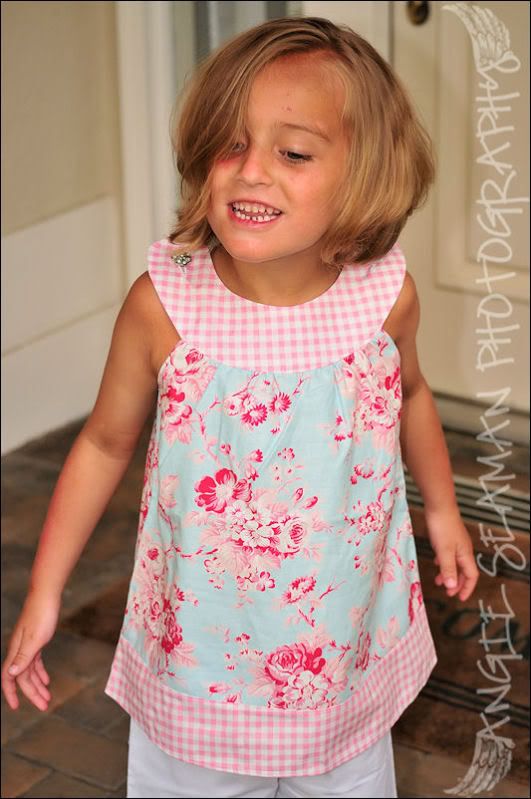 OK...here is the one of three new AGD Spring designs for the Spring/Summer collection. Now...please bare with these images. Kenidi turned out to be in a mood that didn't include modeling for this particular day. Therefore, all three new sets are modeled in front of the front door, door mat and all, because she would've jumped in the ocean with these clothes and all should I have attempted to take these shots at the beach like originally planned. So...love them or hate them - entry wall too. HA!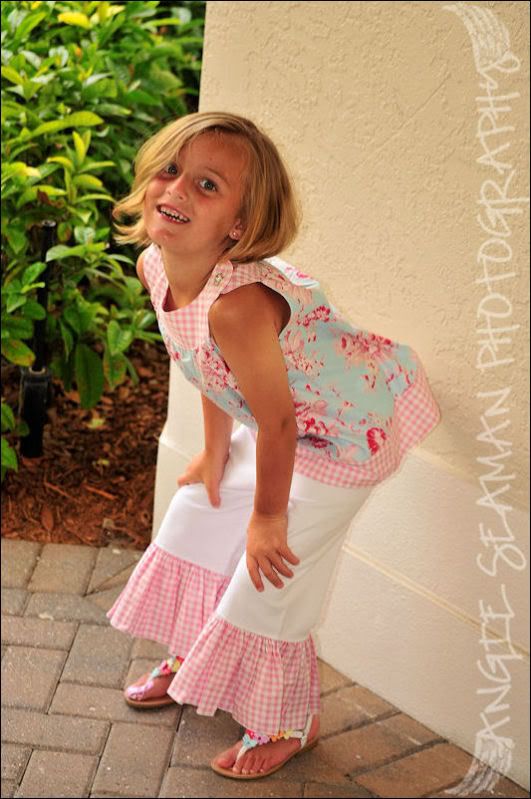 This set is called "Roses in Bloom." I love the colors in it. Aqua/ Turquoise which is my favorite color of all time and then the pink to go along side it. I must say that this set was a huge hit while in Florida. It was gorgeous for the environment we were in. So springy, so girlie, so fun!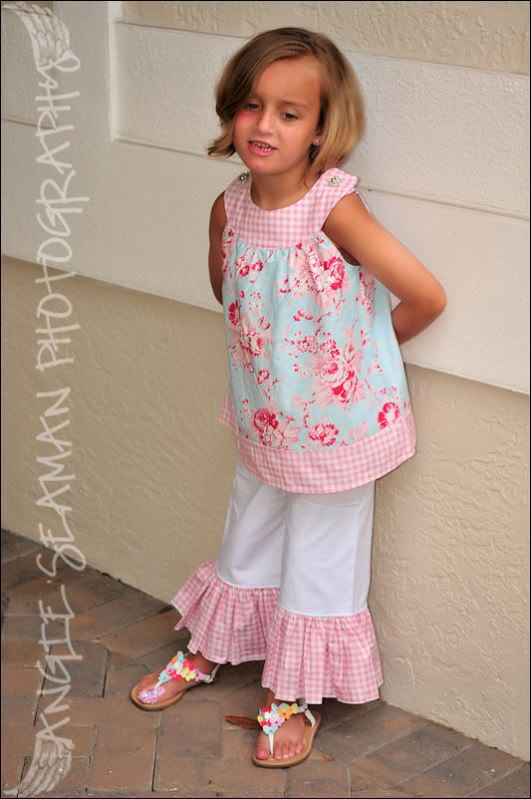 The big bell flared pant is a classic. Love those. Wish I had a pair for myself actually. Then, the top is finished off with vintage rhinestone buttons. YUMMY! Nothing like a little old to go with the new. A little bling to go with the shabby.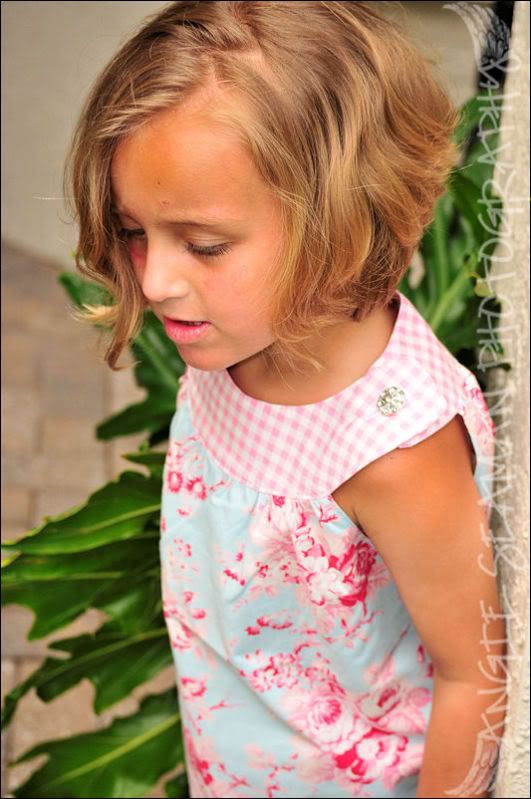 And of course each design always comes adorned with genuine AGD labels to prove the authenticity.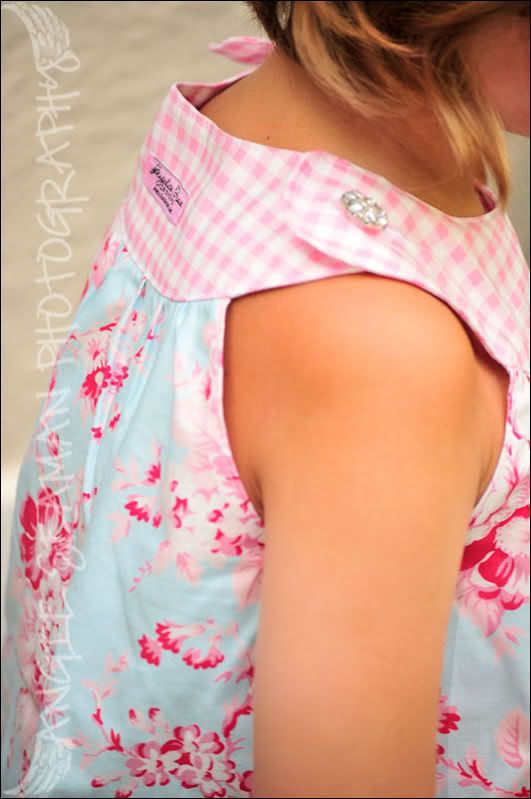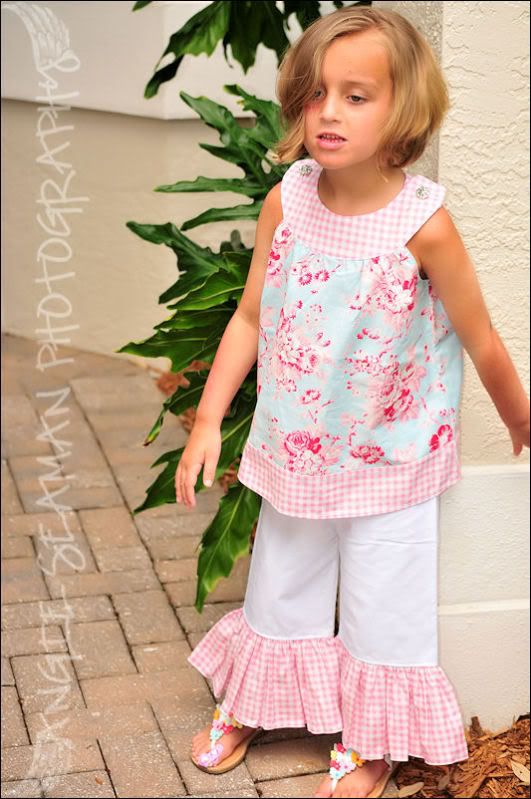 Kenidi loves doing her "funky chicken" dance. The girl has got skillz - let me tell ya'! Ha ha!

Alright Mommy...enough photos. I'm over it now. Just tell them where they can find it at...

Order your ROSES IN BLOOM set HERE. We'll be introducing another new set tomorrow and the third one on Wednesday. Stay tuned. Also, we have another round of the guitar and cross winged necklaces that will be in stock again by weeks end. Remember those? They will be available

HERE

once back in stock later this week. Stay tuned...lots of newness in the coming days. Enjoy...Angie
Labels: new designs, new from AGD, Roses in bloom, Spring Summer 2009