A GOOD WIFE WOULD...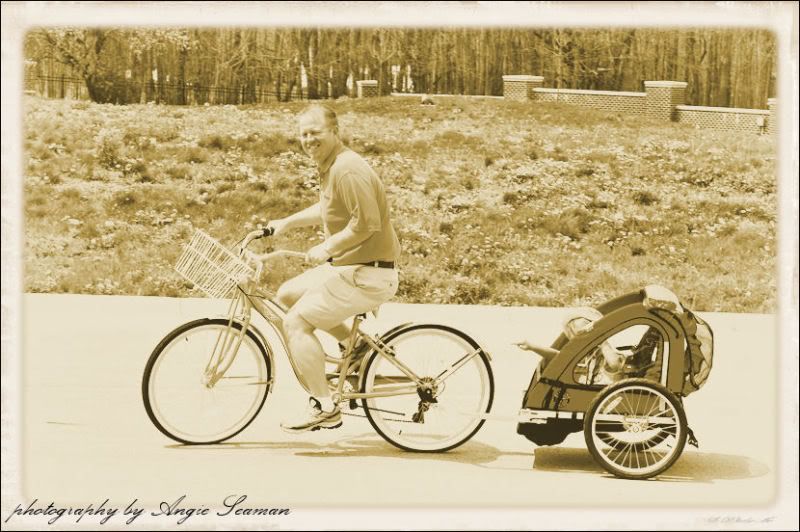 A good wife would convince you that if you didn't know any better...
You'd probably look at the above image and think it was years and years old. Like maybe back when the Brentster was a young Dad - in the old days. All of the evidence in the picture points to that. Old beach cruiser bike with basket. Rippling of the photo edges. Vintage sepia colored tones. You know what I mean. And...if you didn't know any better...you'd also think that I was a good wife. Good wives promise that they won't put "this" particular photo on the blog. A good wife would've left this picture off of the blog and used a different one of him. And a good wife...would have left off the fact that this ISN'T an old picture. It was actually just taken this past Sunday afternoon. But a GREAT wife, a really good, good, fantastic wife...would have also left out the "to date" and "modern" look of the true photograph.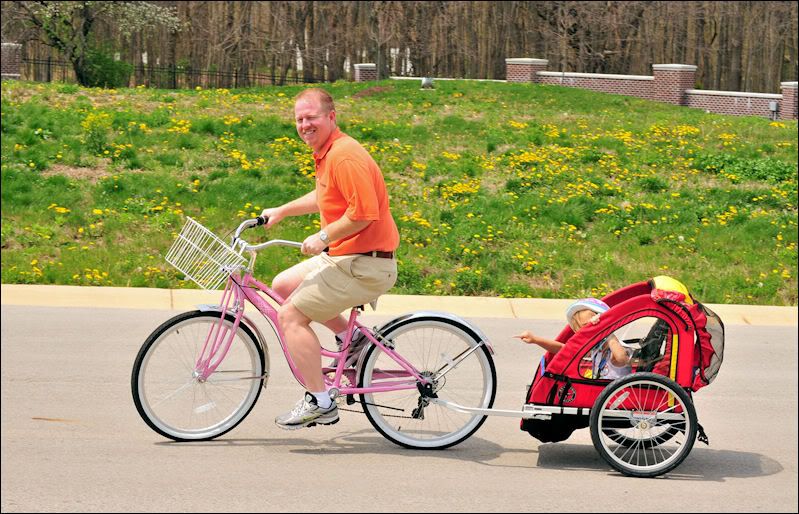 Thus, revealing that my husband was actually riding a PINK beach cruiser bicycle on Sunday. Yes, my pink beach cruiser.
HA!
A great wife loves her husband and his humor. And boy I sure do love Brent's - well let's just call it - his "sensitive" side. Real men ride PINK, right babe? :)

HAPPY 35th BIRTHDAY BRENTSTER!
These are the things that have me wrapped around your little finger. I love you so very much and pray that today is one of the best birthdays ever. Some marriages can't say that they have "fun" within them. We can! Thanks for making life so "fun" when you are in the picture. (no pun intended. I promise!)
PS...Don't pedal too hard there. You look as though you might be getting a bit winded. Yes, we are getting old. And yes, we look that old! Ha ha! I love you!

...Me
Labels: good wife, Happy 35th birthday Brent, pink beach cruiser