THE EPITOME' OF BONITA
As I head out this morning to embark on a ride with my kids and my pink

beach cruiser

(love the shot of this one), I'm immediately taken back to Bonita Beach. I've been flooded with emails over the past week from those of you wanting to know more about Bonita and Naples in reference to a vacation there. Anytime we go and come back, I generally get a ton of people wanting more information on what part of Florida it is, restaurants, etc. This past week was no exception. I'm so glad that I'm able to share this love of ours with all of you and that many of you are wanting to head there for your next family vacation. These shots are some that I snapped while in the neighborhood when we were there last week over Spring Break. They are the epitome' of why I love the Bonita Springs area and why it molds and shapes my heart the way it does. These shots are the epitome' of why Brent would pack up and move there today if I were to say "let's go." They are the epitome' of why I find myself yearning to be back there seconds after we pull away to return home to Indy.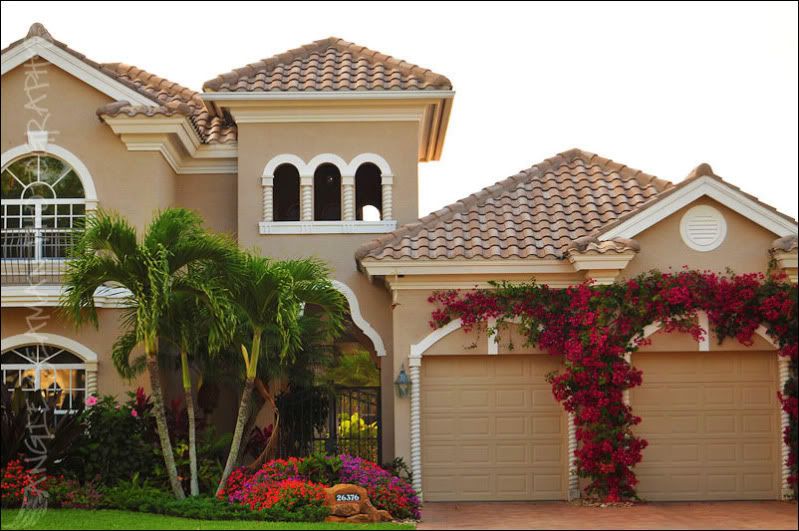 Bonita Springs is not even 5 minutes from Naples. It's 10 minutes from Ft. Myers Beach. 30 minutes from Sanibel Island. An hour from Marco Island and an hour and a half from South Beach. Bonita Springs is the epitome' of THE BEST SPOT in Southwest Florida. It is centrally located which allows you to enjoy all of the hot spots within a reasonable car ride north or south.
It has some of the top restaurants within a stones throw away as well as the BEST shopping within hands reach. It's home to the famous
COCONUT POINT
mall that you've all heard me rave about a time or two. So many of you email me on a regular basis asking me about great restaurants to try while there, places to stay, etc. I'm always overly willing to give out our favorite spots to each of you because we truly believe that everyone should vacation there at least once in their lifetime. I promise you if you go once, you'll go again. And again. After canceling the initial plans of a Turks and Caicos Spring Break trip to honor our 15 year anniversary back in March (due to Kenidi's inability to ride on a plane more than 2 hours at a time), we have come to realize that Bonita has stolen our hearts over the past 10 years and that Kenidi can make it there and back with minimal stress or melt downs. Therefore, that area just works for us and has for quite some time now. At this point in our life, with Kenidi's medical issues, the flight there and back as well as knowing they have hospitals near by and we aren't in a foreign country should something happen, makes our stays there that much better. I hope for those of you planning to vacation there soon, that you will love it as much or even more so than our family does. I've enjoyed sharing tid bits of info with each of you in regard to what we like to do there and where the 'best of the best' is in our opinion.
So...while I hop on the beach cruiser today and ride thru the suns rays with the kids in tow on this sunny Indiana Spring day, I'm going to once again pretend that I'm riding that beach cruiser on the beach - in Bonita - mind you. :) Until then, continue to ask away. I'll be the best travel agent I can for you when it comes to Bonita Springs. I'm happy to share all of those "must see, must do, must eat, must shop at, spots." Enjoy your Saturday no matter what part of the world you are in today. And if you have a beach cruiser too, join us in a ride today, won't you?
PS...On a side note...stay tuned for a fun giveaway that I have planned. It will require your cameras, your creativity, and a local (low-cal) that you can visit and snap a shot while at (from your area of the country or world or while somewhere on a vacation). I saw the idea on MckMama's site regarding
Stellan's trips around the world
as all of us have been praying for him. I thought it would be a fun idea to implement when planning the next AGD give-a-way. For each person who wants to enter the give-a-way, the rules will be that you will need to photograph where AGD has been in this world. You can make a sign, make a card, make a flyer, flag, poster board, etc. and include it in your photograph somewhere within the area where you've visited, live, etc. You can write things like AGD was here with a date, or just Angelica Grace Designs does Vegas, etc. Ha ha! You get the point. Once the deadline is over for the contest/celebration...all the names and photos of those who participated will be entered in a drawing. The person we draw will win a spectacular gift via AGD in honor of our 700th post that we just crossed yesterday. I also hope to post all of the shots and do a prize for the one most "creative" shot. My plan is to let the blog readers themselves vote on the most creative picture. So...stay tuned. You don't want to miss out on this one. I'll announce the start date and deadlines for the photos very soon. Be watching for more details to follow. In the meantime, be thinking of a great hot spot where you can take AGD in your area or while on your vacation. With the hits we have on this blog each day, I'm able to confirm that there are people all of the states within the U.S., as well as people in Canada, Australia, Italy, Guam, the UK, and beyond that read this blog day in and day out. Therefore, there could be some really cool pictures from some really neat places that most of us have never seen or been before should you guys participate. YAY! This is going to be so much fun! Thanks for all of your unwavering support and the followers who've literally become part of my extended family after all these years. Love you guys! :)
Hugs, Angie
PSS...Please keep praying for
Stellan
. He has been flown to Boston this week and will most likely be undergoing heart surgery on Tuesday. This story is near and dear to my heart as I experienced something very similar with my own heart 2 months ago as most of you know. Stellan's heart beats way faster than even my heart does and therefore he needs this surgery to slow things down. The medicine he is on is not helping to heal or cure the problem. It is a risky surgery for infants though. Therefore, lets lift him, MckMama and the rest of their family up in prayer. It's been a trying time, rightfully so, for all of them.
Labels: Bonita Beach, Spring Break 2009, the epitome' of bonita, Why I love Bonita Springs