WEEKEND RECAP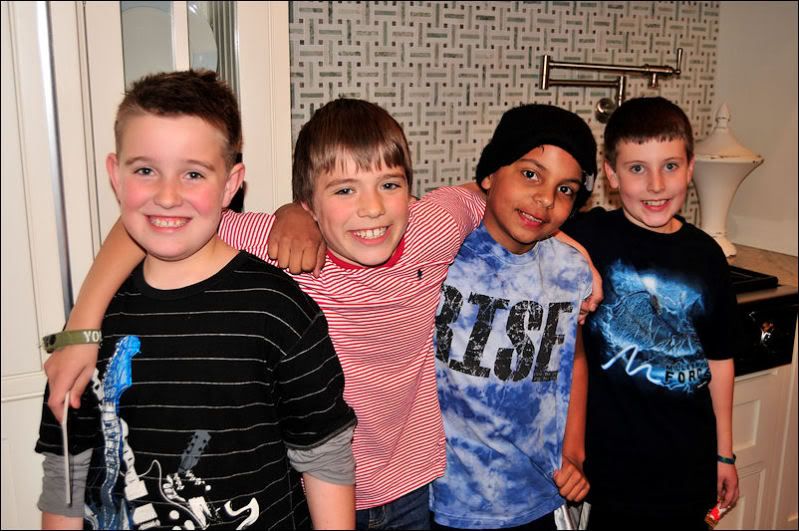 Brennen had a few of his favorite pals over to spend the night Friday evening after his birthday party. Needless to say, they had a ball. All of them were dragging the next morning though due to being up so late. Actually, all of us were dragging on Saturday. I spent most of my day looking like something that the cat had drug in. No joke! Either way, it was a spectacular weekend. I've included a couple of shots of the pictures from the sleepover. I apologize in advance for the photos. I had my camera on the wrong setting for like 24 hours and didn't realize it until I went back to upload the images onto my computer. Therefore, the quality is poor on these. Just bare with me...

The cake...oh how we loved it. The cake gal I use ROCKS it every year for the kids cakes. She is amazing and nothing short of incredible. Like I told her, the cakes she does for us are true works of art. We are always in awe of her creativity when she delivers the finished product to us. As you can see below, Brennen's guitar cake was no different this year. Crazy cool as I like to say...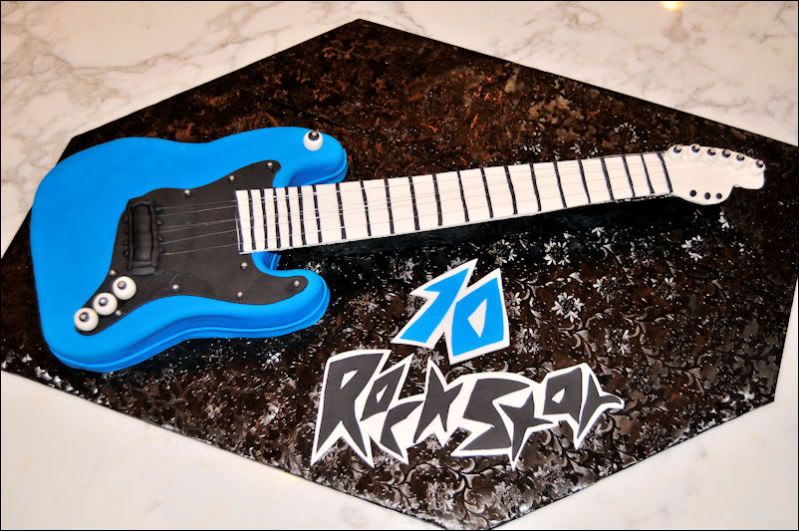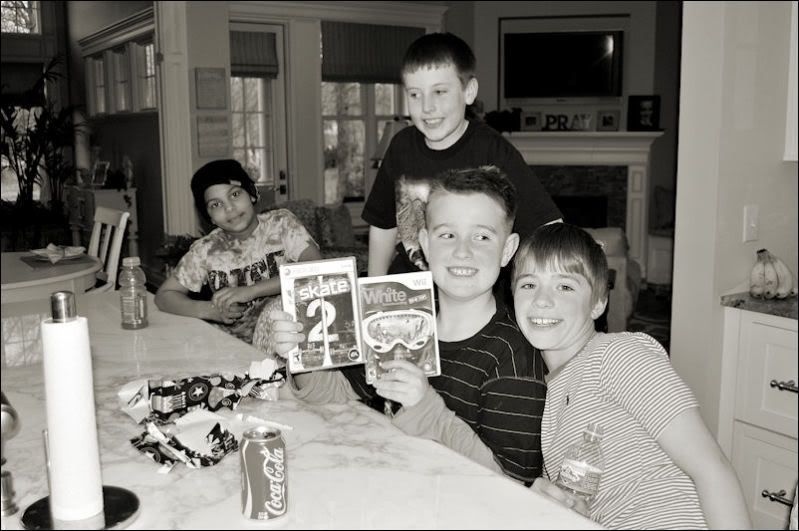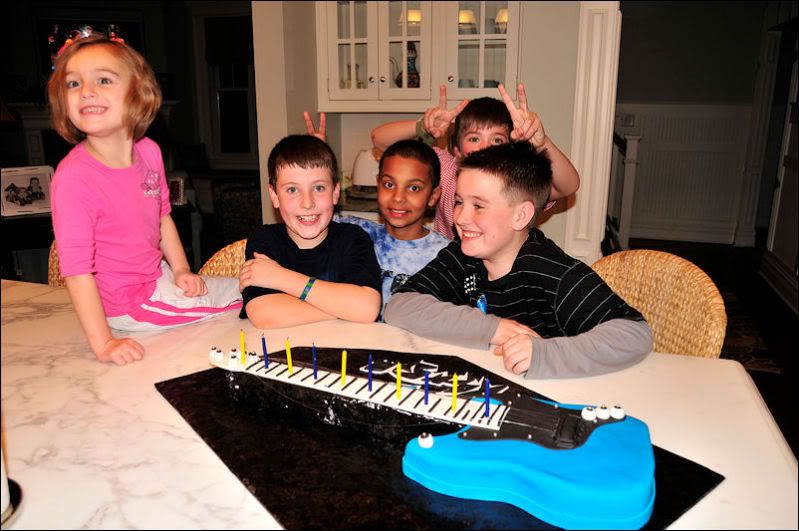 Notice the strings hanging off the side of the cake in the picture above? Well...little miss Kenidi managed to sniff out the cake about an hour before the party. She yanked on the strings, ate some of the rock star wording, etc. without us knowing she was doing it. I walked in and discovered her masterpiece after the fact. I was able to replace most of the stuff to make it look presentable again. Thank goodness I got pictures before she got her hands on it. Rotten girl...just rotten...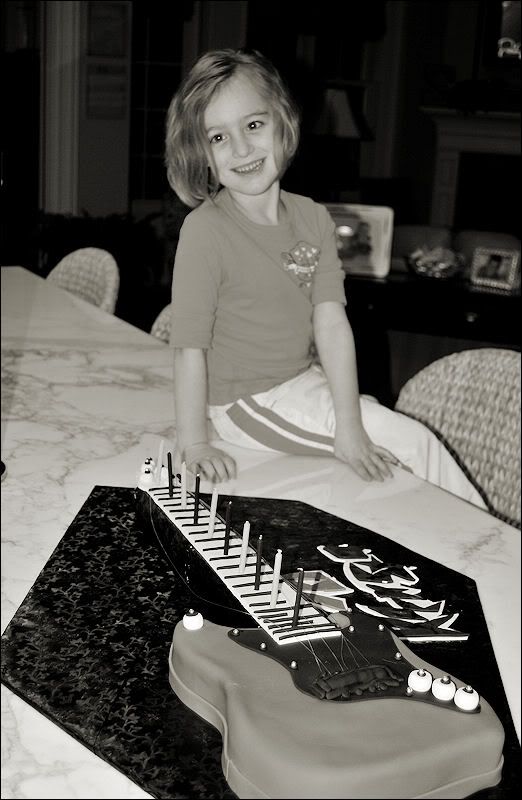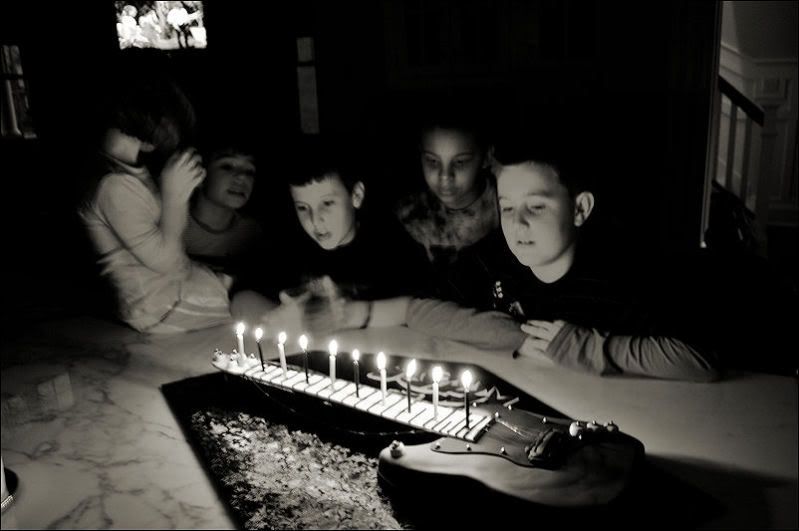 The above shot is Brennen with his new bike. He had been wanting a new one since last Fall when we moved to our new house. However, with the seasons changing back then, we opted to wait and get it for him for his birthday now that the weather is breaking here in Indy. He was ecstatic! While at the bike shop, Daddy decided that Kenidi Grace needed a new bike too. Actually, she didn't have one yet. She still has yet to master pedaling but we are working with her on it. Her developmental delays cause her to not know what to do with the pedals or how to make the bike go with them. Hopefully in time, she'll be pedaling 90 miles an hour up and down the court. :)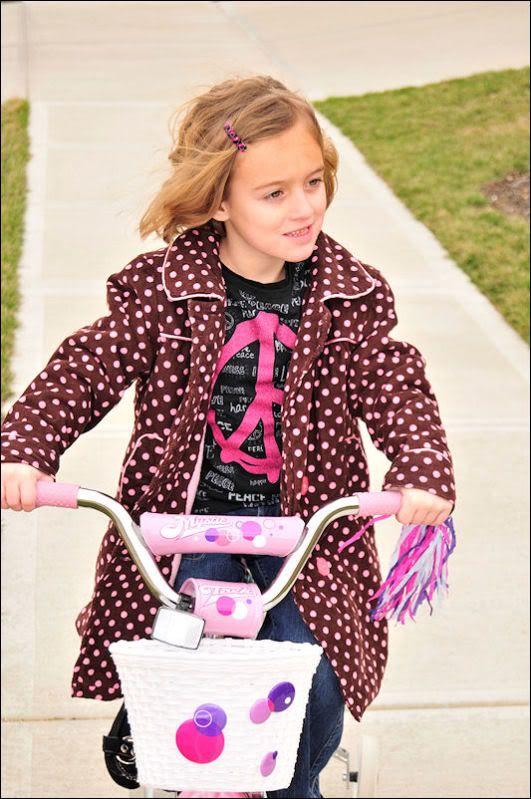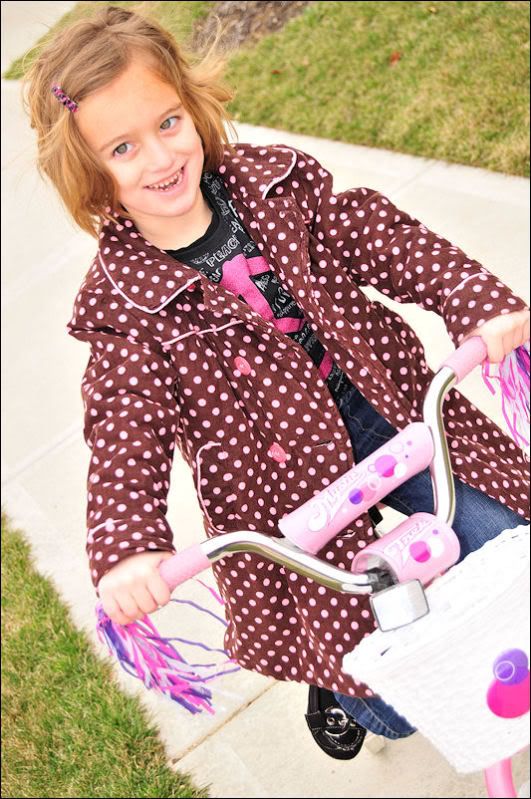 Brennen got lots of new skateboard gear including this new flow board from Daddy and Mommy...
Crazy looking, eh? Thank goodness for pads. WHEW WEE! It's a skate board, snow board, and surf board all in one. Too fun! He and all of his little friends are really into the mini finger skate boards right now too. They are called Tech Decks. He got plenty of those from his party along with some ramps and such to go in conjunction with them.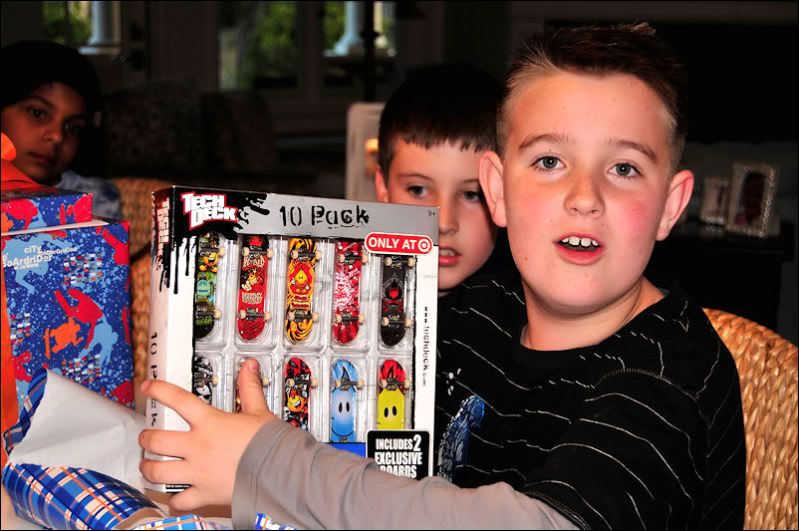 Needless to say, he was a happy camper. Brent and I got him a
mini HP notebook laptop
as well. Very inexpensive - actually way cheap compared to most lap tops but yet comes with the web cam and all the fun stuff that a 10 year old loves and wants to use on a computer. We got it so that he'd leave us alone and stop trying to take over our lap tops when on vacation and such. He can do webkins and all that stuff from his own now without having to argue with me over wanting on mine. It's an awesome computer for kids. If you are considering one for your son or daughter, you might take a look at them. For the money...they do pretty much all they need and then some. Problem solved! I meant to get a shot of him with his new guitar from Grandma Debbie but I still have yet to do it. That is coming - I promise. Kenidi has her own hot pink acoustic guitar now too. Some photo ops are definitely in the making regarding both of them with their guitars. They are just too cute rockin' it out together.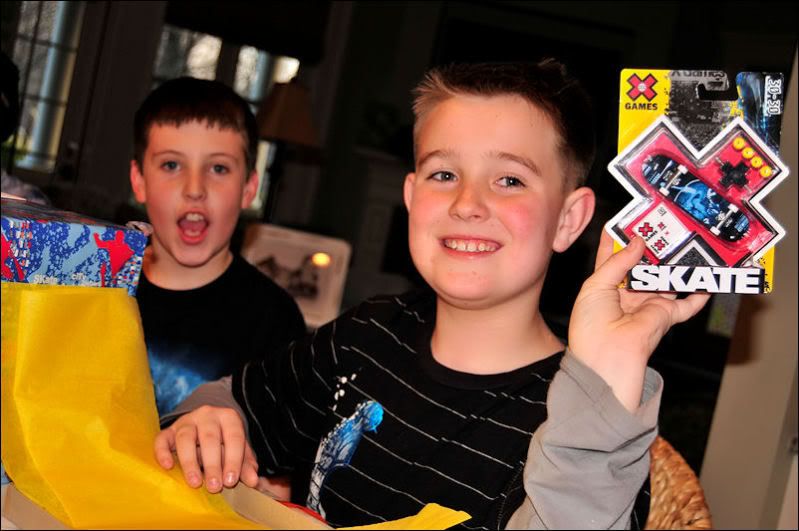 We had a very busy day after the party on Saturday. We are gearing up for Spring Break vacation and trying to get everything in place for it as well as for our summer trip. We dropped like flies Saturday night. I was mentally and physically exhausted to say the least.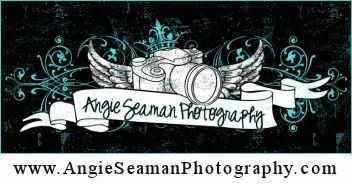 Speaking of trips, if you are interested in booking a family photo session with me, I'll be in full force once we return from Spring Break on April 13th. Photography sessions will be off and rolling in full swing at that point so feel free to contact me about scheduling an appointment if interested. Several of you already have and I can't tell you how excited I am to help capture these family memories for you. I'll be in town (here in Indiana) and working on sessions from April 13th thru May 28th. As of May 29th, we'll be heading back South to Florida for the summer and won't return to Indy until August 4th. Therefore, if you are in Indy and want a Spring/Summer session...there will only be a few weeks to get them scheduled before we head out. Otherwise, you'll have to book a Fall slot after I return in August. If you reside in South Florida and would like to book a session with me while we are down there, look me up. I'd be glad to schedule something for you on the beach or at a location near where we are. Feel free to visit the

AGD photography site

and

photography blog

for more info as time draws closer.
Lastly, I've had many of you email me regarding the remaining clothes of Kenidi's and/or Brennen's that I have yet to unbox and sell on eBay. Yes, believe it or not...it's on my to do list. I'm going to attempt tackling some of those boxes before we head out on Spring Break. If I'm successful, I'll post a link here to my eBay store so that you can keep an eye on those auctions once they are up. Thanks for your patience with those. I dread listing ebay auctions anymore. It's just so time consuming and tedious. Yuck! For now, I'm off to enjoy another warm day here in Indy. This week is supposed to provide incredible weather for us. Gosh knows we deserve it around here.
Blessings, Angie
Labels: Brennen's 10th birthday, party