THANK YOU WENDY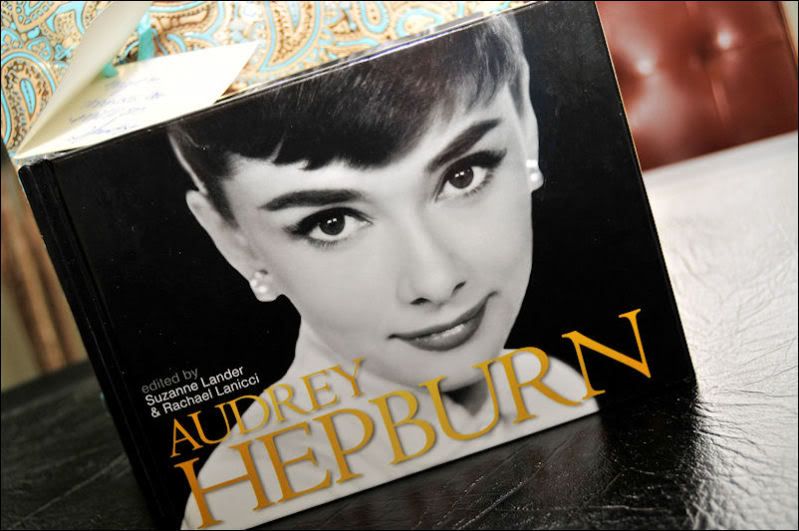 Last week, our builders wife (Wendy), had called and asked me if there was any way she could bring one of their customers through our home. Apparently the customer had been through their home-a-rama house that they built and loved it. The home-a-rama house was replicated after our home and has just a slight bit different exterior look, different color scheme on the inside, a bit larger, etc. Their customer was curious to see ours and any differences in the lay out before making decisions regarding their own build. We love the builder of our home and truly feel like his designs ROCK! Wendy, his wife, is also a very gifted interior designer so together...they REALLY ROCK! The family, their realtor, and Wendy all came by this morning to take a look at our home. The wife was so sweet, so adorable, and very complimentary of our house as was her realtor. We love our home so very much but it was strange to hear someone else echo all of the same things about it that Brent and I do day in and day out. Strange in a "great" way that is. I heard her telling Wendy at one point how she loved the light, airy, open feel to it and that she loved how she could see out every window. I told Brent later that I truly appreciated all of the compliments as well as her interpretation of the house. Honestly, it felt good to hear all of that. The wife said to me at one point..."Your home is just gorgeous, don't you just love it?" I replied "YES" to her and told her how I love coming home and feeling like I've been propelled somewhere else - like on a vacation. This house -its interior and exterior - are an exact reflection of all that Brent and I love. The Nantucket and Hampton-esque feel allow us to feel like we are always at the beach and for that we are thankful. Especially after a hard Indiana winter like the one we've just had. Once Wendy finished showing the customer through our house, she came back up and brought me this adorable paisley aqua/turquoise gift bag. Guess what was inside it?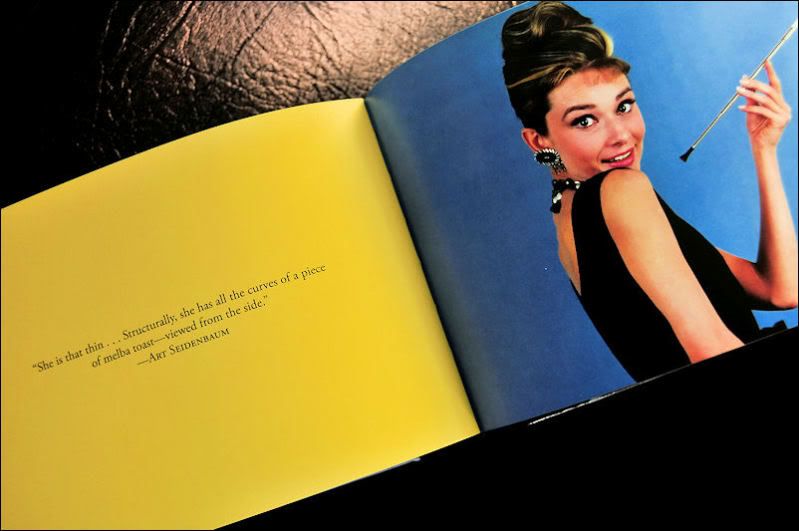 Yeap...you guessed it! It was this incredible book on Audrey Hepburn's life. I was so happy I could have cried. Wendy, like I told you earlier, you are such a sweetheart and really shouldn't have. But since you did, please know how much I LOVE, LOVE, LOVE this book. With over 550 pages in all, I've read through the entire thing all day long. It is so fun to thumb thru it and see all of the rich and stunning photographs of Audrey's life. Many of the photos I haven't ever seen before which is odd. Really...I just cannot begin to thank you enough.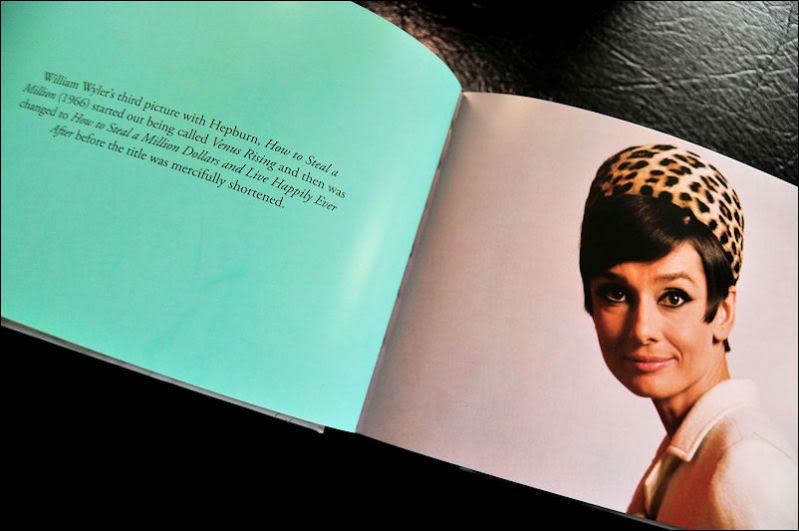 I told Wendy that I was going to have to fight Kenidi for this. Technically, it would go great in her room. However, for now...it sits perched atop my office desk in our upstairs den. It is me. Makes me giddy with delight. Did I tell you that our builder and his wife ROCK? If I haven't ( I know I have) then let me just say it again...they ROCK!
And Wendy...lets get that dinner amongst the four of us planned again soon. Last time was too much fun and we are looking forward to the next one. Have your people call my people and we'll get it set in stone. Better yet...you just call me and we'll get it planned. Ha ha! :)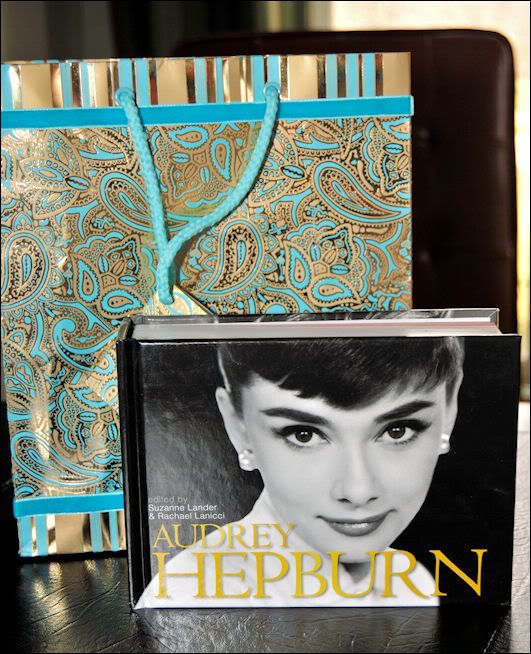 Thanks again for this book my friend. You know me too well! We are so very blessed to have met you guys. Your friendship means the world to Brent and I. Big, huge, hugs...
Labels: audrey hepburn, book, Wendy