SUNDAY LOVE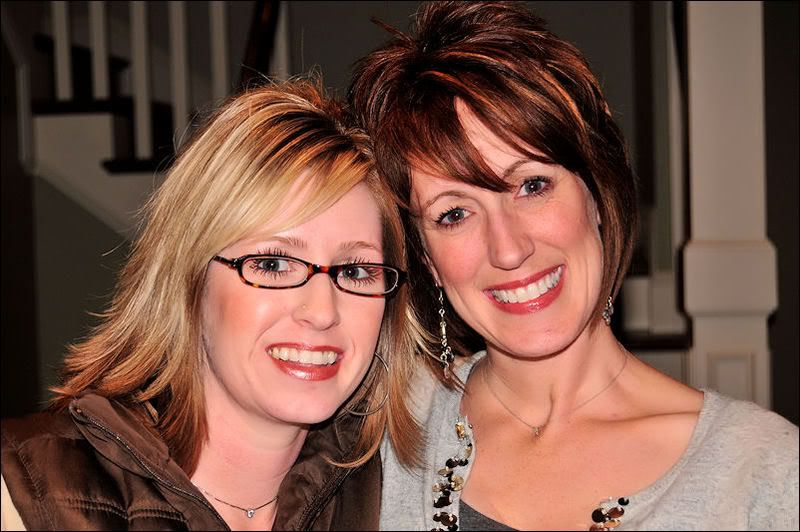 I had a few of my dear sweet girlfriends over last night for some laid back fun. Our normal group of 10-12 was just 4 of us last night and although we missed the other gals dearly, we still had a great little cozy girlfriend night. Lori, whom I went to high school with and her sister Missy (shown together in the photo above) came over and then one of my best girlfriends from high school, Diahann, came too. We stuffed ourselves on Lime chips and 7 layer dip, veggie pizza, chocolate and peanut butter chex mix, brownies, etc. all night long.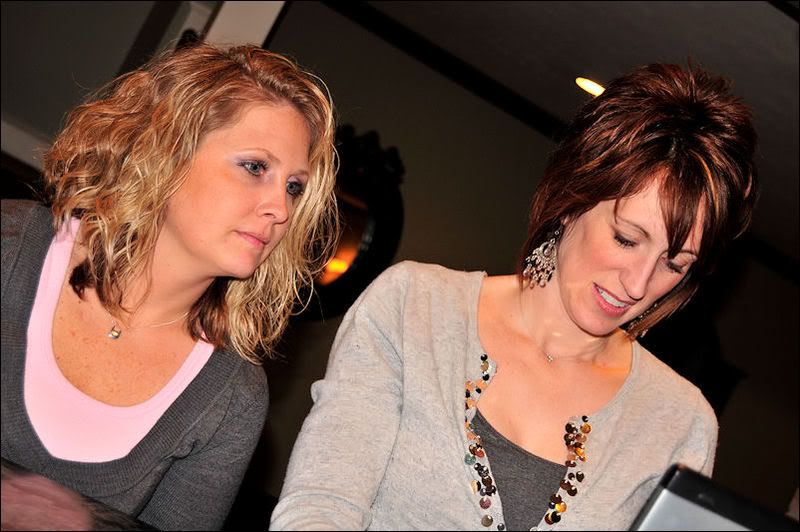 We even busted out the lap tops and introduced Di to
Crackbook
Facebook and got her page set up for her while she was in our care. :) Di was our last and only sole friend amongst the group who hadn't made the switch from myspace to Facebook yet. We are now glad to announce that she is an official crackbooker now with the rest of us addicts. YAY! Brent came back home with the kids after having dinner with his Mom down in CG territory for the evening. Both kids fell asleep on me - one on each arm - as Brent and I hug out with the girls and talked for hours. By 3am, it was time to wrap up the party. Thanks for driving all the way up to spend the evening with me girlies. I love you three to pieces and thoroughly enjoyed our laid back, cozy, evening together.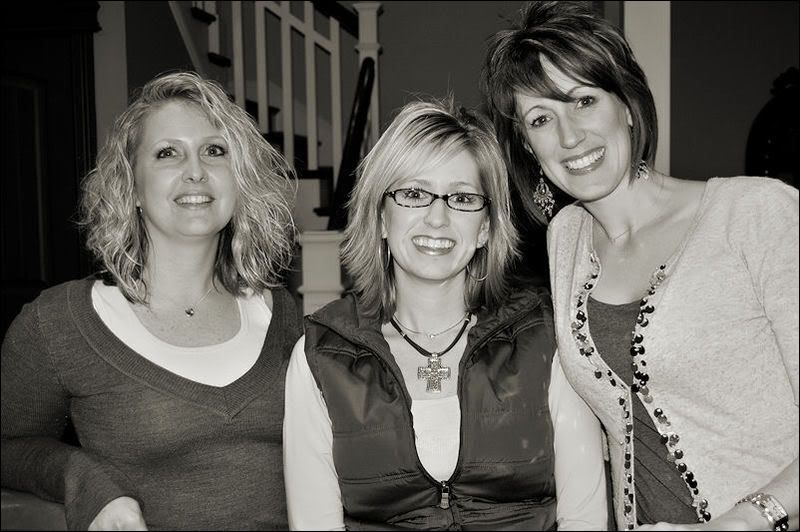 Lurve me some gur-frens! :)

On a side note, I woke up to this at 7:50am this morning. (Yes, I only got about 4 hours of sleep thanks to Kenidi and her built in alarm clock) HA! I woke up to the brightest light I've seen bursting thru our windows on the main level as the sun rose and morning set in. I just had to run and grab my camera. I seriously have not seen this type of sunshine on an Indiana morning in months. The sun was so powerful, so bright, and so gorgeous that I couldn't pass up snapping a few shots as it billowed thru our windows from each and every angle.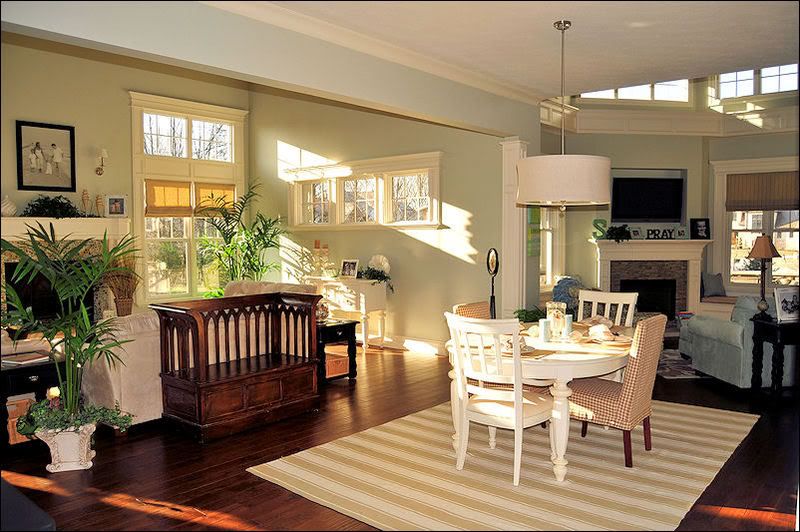 It was so bright that it was literally blinding as it sprayed in with all its might. For this reason right here....I am truly in love with our new home. It has so many windows that encase your every move and it's on mornings just like this one that I feel like someone catapulted me from an Indiana lot to a beach house overlooking the sea somewhere. The house takes on a true Hampton's cottage feel and I can't help but soak up every second of it as it is taking place.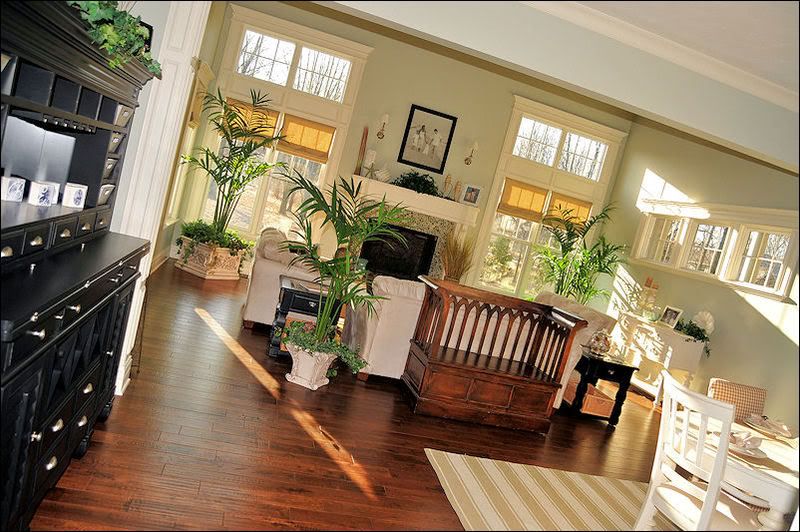 All of you know how much I love the sun and so this morning my heart skipped a beat when I witnessed rays of light that I hadn't seen in what seemed like forever. Literally months. Midwest winters are tough. Very dark, dreary, depressing, cold, etc. When Spring finally does rear its beautiful head, you always appreciate it that much more - with each passing year. Today was no different. As I looked down and saw March 1st on my desk calendar this morning, I couldn't help but think of a couple of things...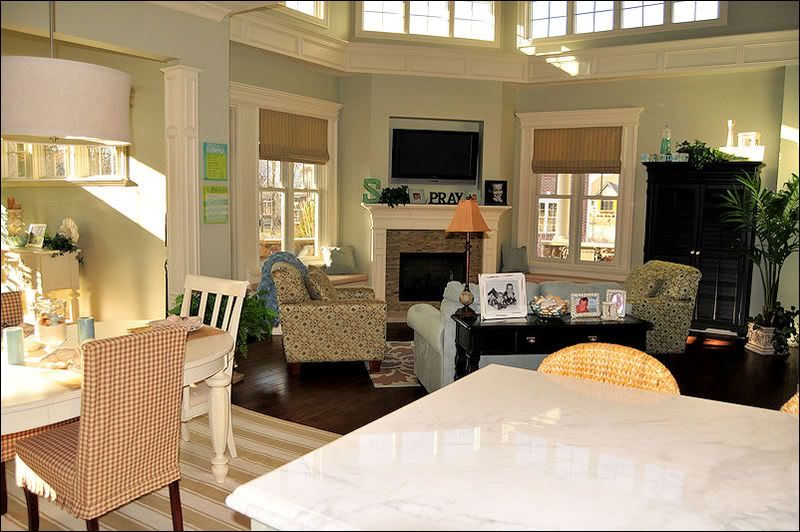 One being that March 1st means I have 4 days until my 15 year anniversary with my dear husband. Another being that I have 12 days until my first born turns 10 years old. Where does the time go? Next, March means warmer weather and that Spring is technically only 20 days away. And lastly, that in 31 more days, I'll be sitting sea side next to the ocean again and enjoying a real "beach house" per say and not just pretending to be at one as I sit inside our real Indiana home.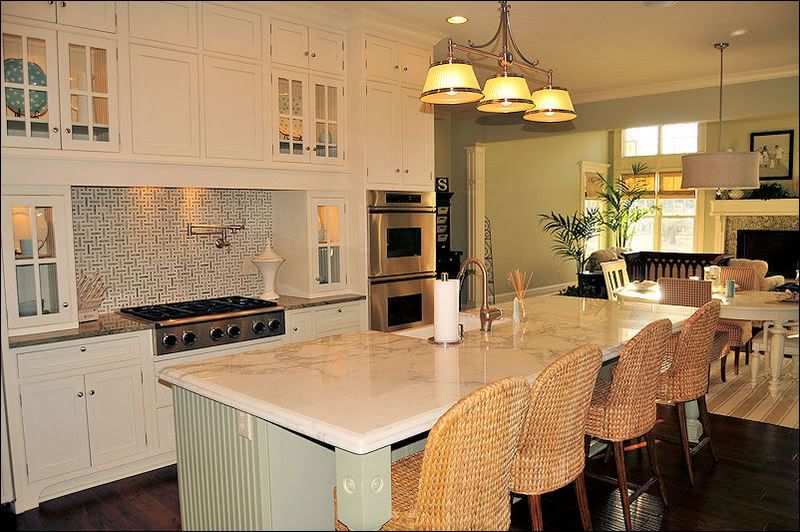 March 1st makes me feel a realm of emotions - all good ones. Awesome ones actually. As I walked around the house this morning I found myself with a skip in my step and thanking God for girlfriends, another beautiful day on this earth, very exciting things ahead in the coming months for the Seaman Clan and for the little things that are oh so big - like the rays of sun shining on my walls and hardwoods. I'm thankful today for it all and especially for the Sun and all its glory. The power that the sun has over me is amazing. It's truly a force to be reckoned with. God knew exactly what he was doing when he placed the sun, the moon, the stars, and so on - all around us. Just another one of his "master plans" I guess.

For now, I hope you enjoy your Sunday. I'm off to take those pictures of Kenidi's room today that I promised all of you. Yes, her room is officially done. Brent was able to add that last and final touch to her wall for me Friday night. Brennen had a basketball tournament that went into three overtimes yesterday (very exciting game that they eventually lost by one basket but oh so fun), then I came home and cleaned and had my girlfriends over for the night. Therefore, I'm just now able to try & take the pictures of her room. I've received numerous emails from all of you reminding me that I'm late in posting the pictures of her room because I said I'd post them by weeks end last week. Ha ha! So...I promise to get them taken today and will post tomorrow (Monday) for all of you. Pinky swear! Until then, look up at the sun today and thank God for it. And as I always say, if you don't see any sunshine where you are, make some!

Last but not least, I just have to give a shout out to my son for his hard work this season on his basketball team. You always make us so proud Brennen. Thanks for being such a hustler out there on that court. You ROCK! Brennen's coach sent out an email this morning thanking the players for their effort even given the loss yesterday that ended their season following those three overtime sessions. They fought hard until the very end for it. I thought I'd include a small snippet of his email and what he had to say in it. It went like this...

Hawkeyes -
I wanted to write and thank everyone for the great effort they've given this season. Yesterday's triple overtime loss was no exception. Everyone did their best and I'm really proud of the way this team played all season. I want to say a special thanks to Coach Stewart for his time, effort, and wise counsel on the sideline. I also want to thank the Seaman's (Brennen's Mom and Dad) for sponsoring the team. As a wrap-up, I just wanted to recognize each player for their individual efforts and encourage them to keep working on their game.

Brennen – Brennen is one of those guys who can get his own shot. He did a great job dribbling into the lane, and using the backboard. He played well on defense too and usually had to defend a guy that was bigger than him.

Thanks again to all the players and parents... see you next season. Coach

Needless to say, we are so very proud of you Brennen. Thanks for giving us and your Grandparents a great season to watch as you ROCKED the court each game. It's hard to believe that football season is just a few short months away now. Summer will be here before we know it. Also, thanks for wearing that jersey each game and sporting those AGD wings for your Mama. We love you so much buddy!

Love Mom & Dad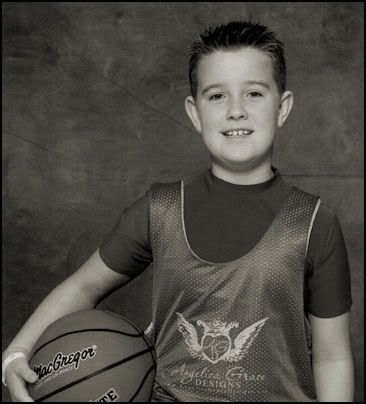 Labels: beach house, facebook, girlfriends, new home, sunshine