STRAWBERRY FUN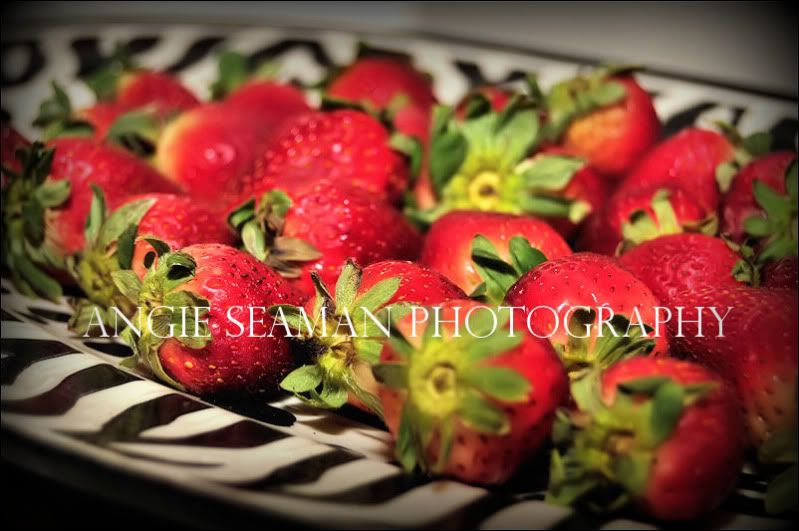 Last night...I was in the kitchen throwing out things from the fridge that I didn't think we were going to finish in time. Amongst those things were these strawberries. They were a bit wilted and I didn't see us consuming them in the next few days. However, when I sat them on the counter and went to put them in my "pitch" pile, Kenidi had a fit and wanted some of them. She was fresh out of the tub and began diving into them. I began placing them on a platter to rinse off and cut the stems from. She was eating them as fast as I could clean them. It was hysterical. She goes through phases like this. One minute she'll eat something - the next minute she detests it. Last night though, strawberries were clearly on her "fav" list.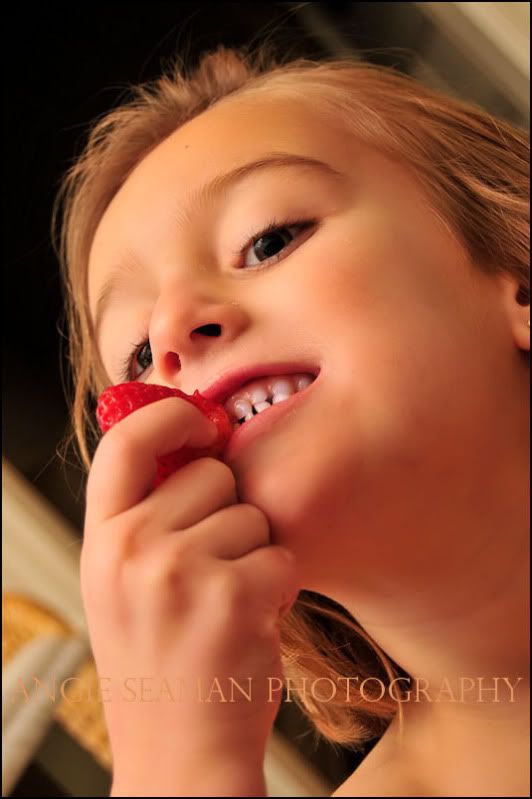 She had me cracking up as she woofed down all that I put out there. I decided to grab Big Papa (of course) and practice with my new Nikon SB-900 Speedlight Flash. This flash needs a photography course all for itself. Just another new thing for me to soak up and learn about. In the meantime, it sure is fun to practice with all of the colored gels and the diffuser it came with. Big Papa just got a bit "bigger" so to speak. ;)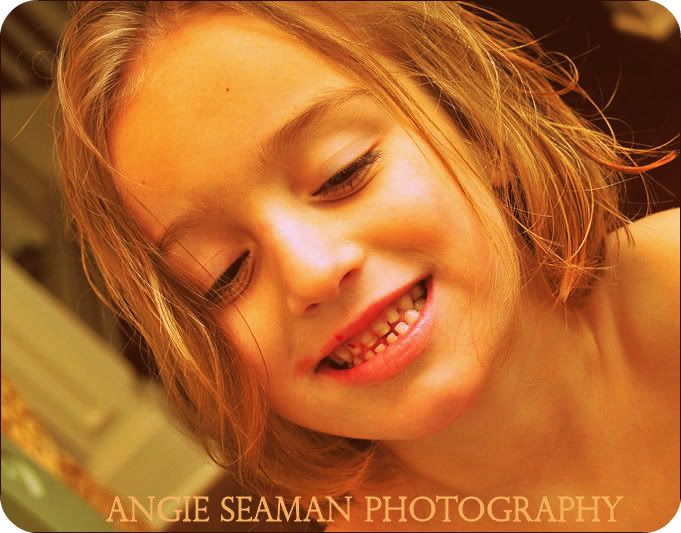 This 1960's overlay above is great - even with strawberries in the teeth...
And below...just me, her, the strawberries and the camera...
She was loving it!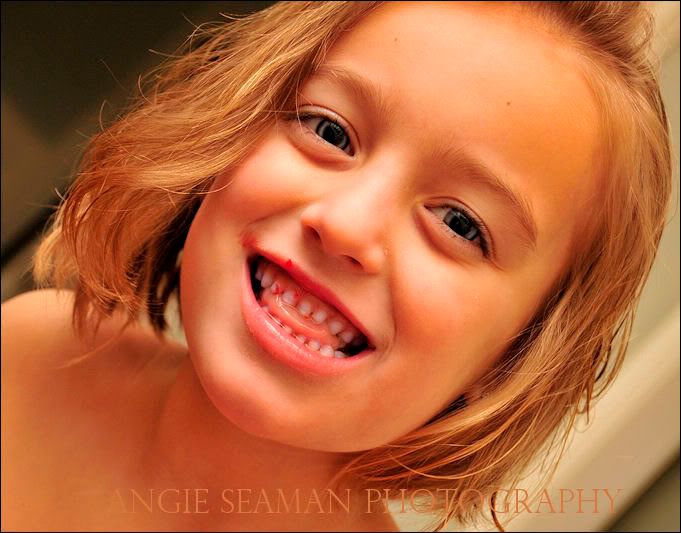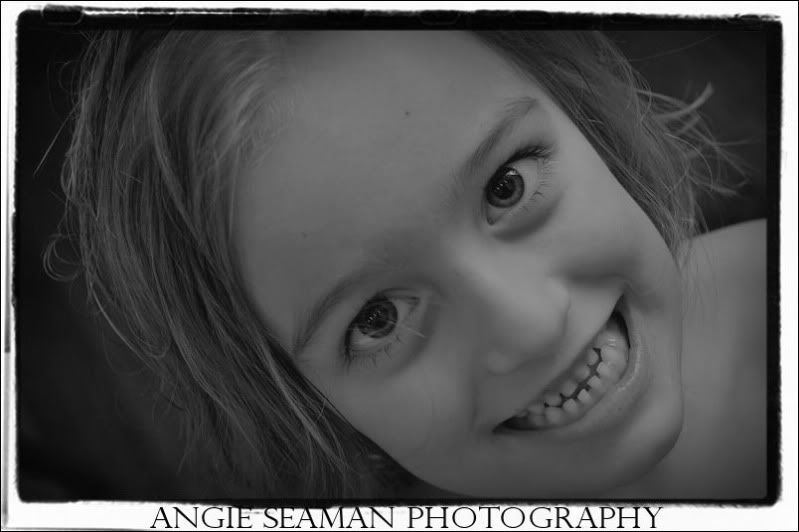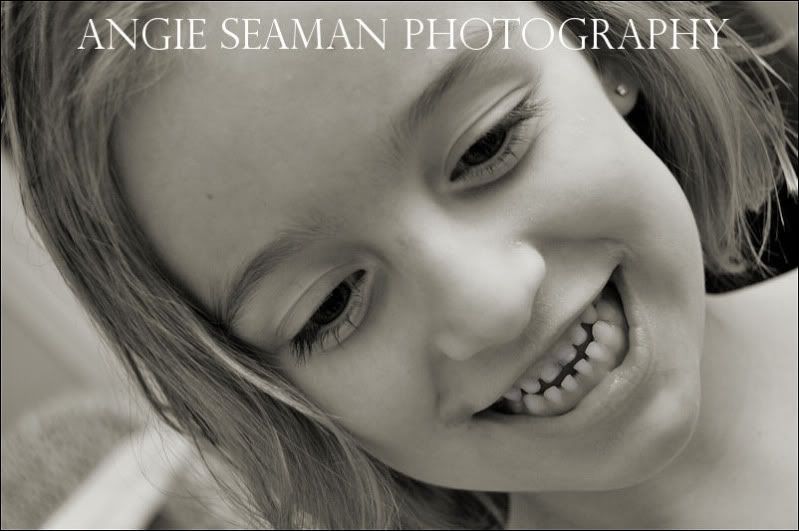 This one below is a perfect depiction of the "excited Kenidi." She does this whenever she is really beaming about something. LOVE THAT!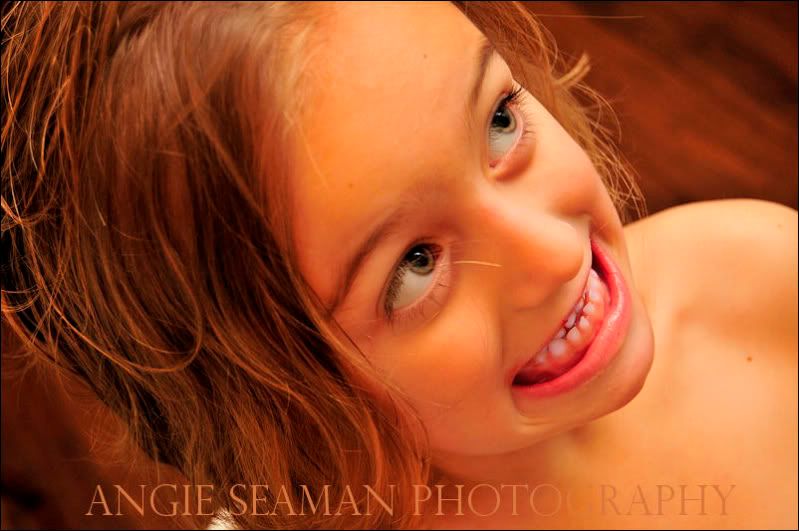 Oh come on Mommy...I'll take some more - even the ones without the stems cut off yet...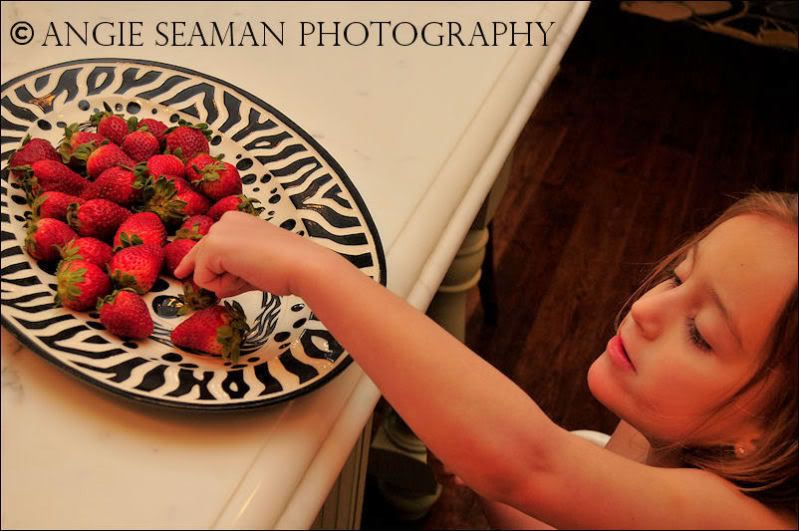 Never fear...this last one was a clean and shaved one. Hee hee!
And for all you twilight fans out there...How about a little strawberry rather than an apple...? HA!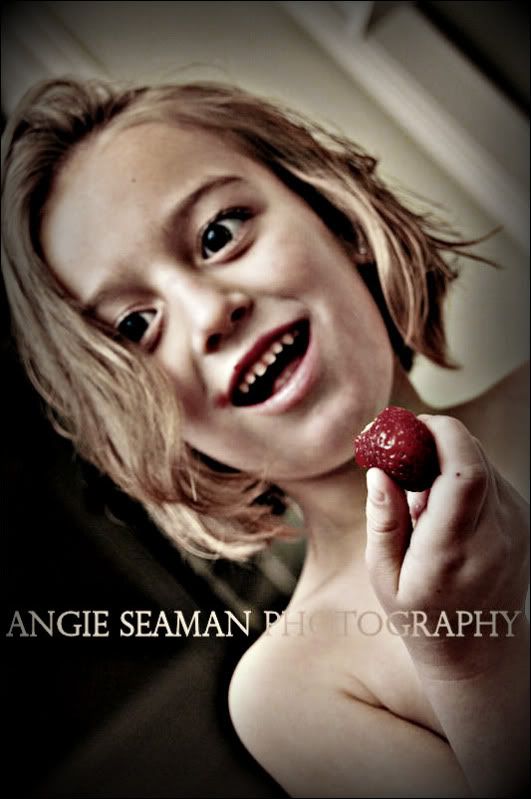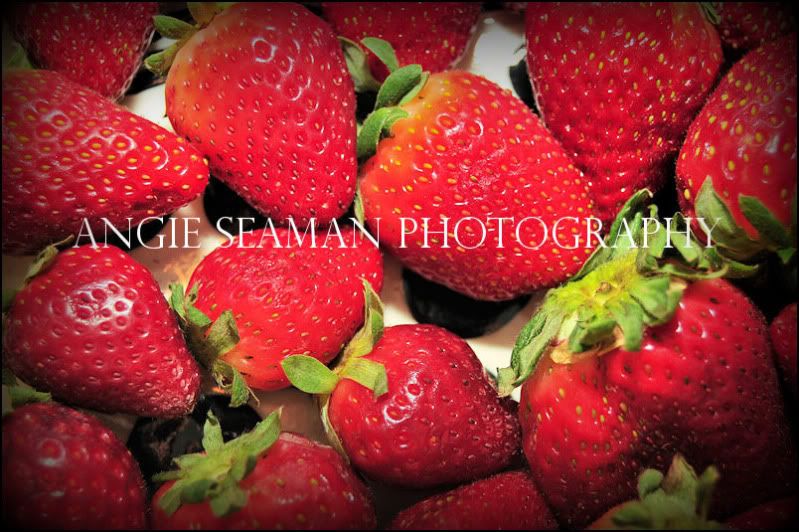 Too fun! Just enjoying the small things this morning. That includes the sweet, bright colored, strawberry moments with my daughter. And as for Brennen? Nope, he doesn't eat strawberries. Imagine that. He isn't a fruit child at all. I keep trying to tell him that he is really missing out. What...no wilted strawberries for my little Rockstar? Nooooooo! Nevah!
Off to my hair appointment now. Time for Jason to ROCK the "do" as he always does - just in time for vacay! Then, on to the start of a superb weekend fo' sho'! Moments spent with good friends - and many, many, good times to be had in the next 48-72 hours. Enjoy your weekend. Be back soon...
Hugs, Angie

PS...I know, I know. Don't make fun of me...! I realize that only me, myself, and I could scope out zebra pottery/dishware at a local art fair. Believe it or not, that zebra pottery collection of ours is about 15 years old. Funny how things come back in style all these years later (i.e. zebra prints). I found that thru an artist at an event right about the time that we first got married. I collected many of his pieces in the years to follow. No matter what I put on it, it makes it look better than it really is. Thank goodness because my cooking needs all the help it can get. To this day, its still one of my all time favorite collections though. Imagine that! Ha ha! I know you ladies are shocked beyond belief. It makes even the most wilted of strawberries look divine, doesn't it? Love me some zebra! :)
Labels: Kenidi, miscellaneous, personal, strawberries