KENIDI'S BEDROOM
Kelly's home tour is going on right now and this weeks theme is kids bedrooms. Therefore, I'm submitting an old post (from back in March) but it at least gives you an idea of how we did Kenidi's bedroom. We've added a bit more to it since then but you'll get the jist of it with these images.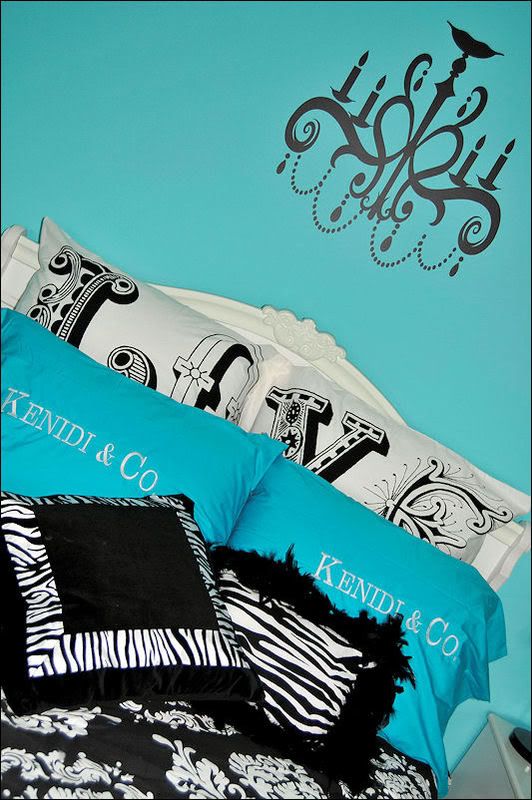 Well, here it is. Kenidi's bedroom. I won't spend a lot of time writing for this post. I'll let the pictures do the talking. If you have questions, email me and I'll do my best to answer them. Without further ado, her breakfast at Tiffany's, Audrey inspired, bedroom...
A bed can NEVER have too many pillows...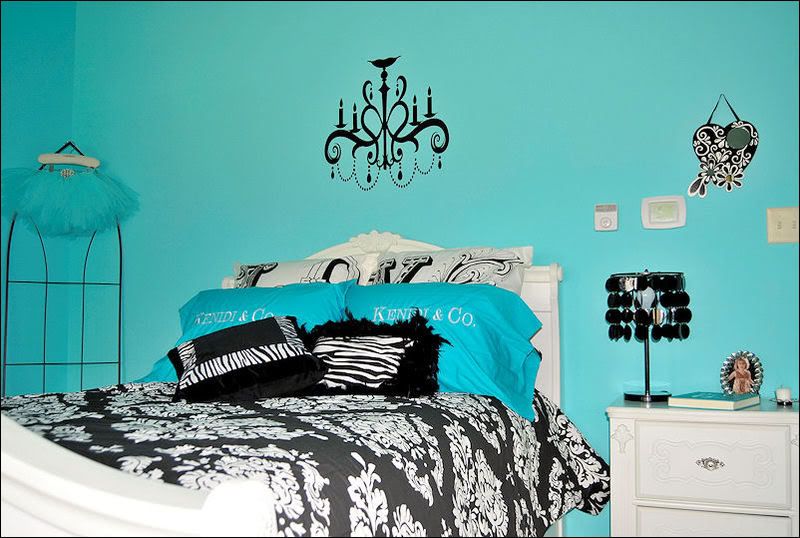 I've had many emails asking for a shot of Kenidi's closet. This is as good as it gets girls. The pile on the floor in there...don't mind it. It's my stack of her clothes that we are sorting for our Spring Break vacation. Yes...I know...there is still 30 days to go. A girl can never be too prepared for a trip to the beach. HA!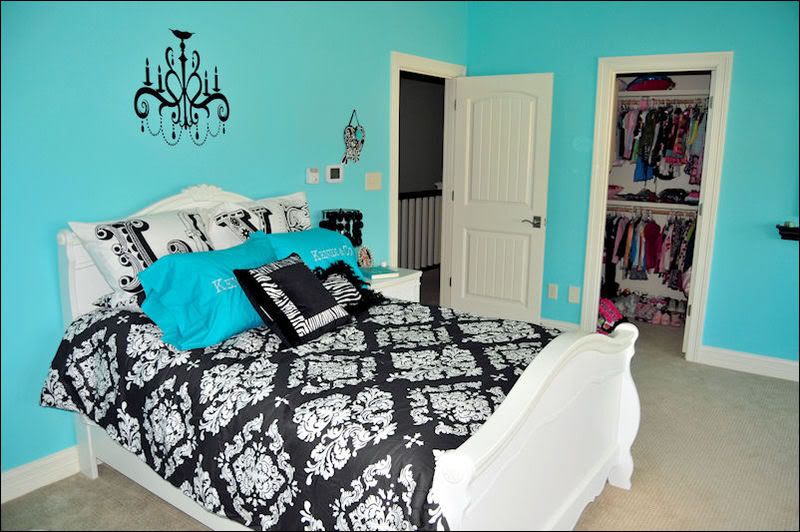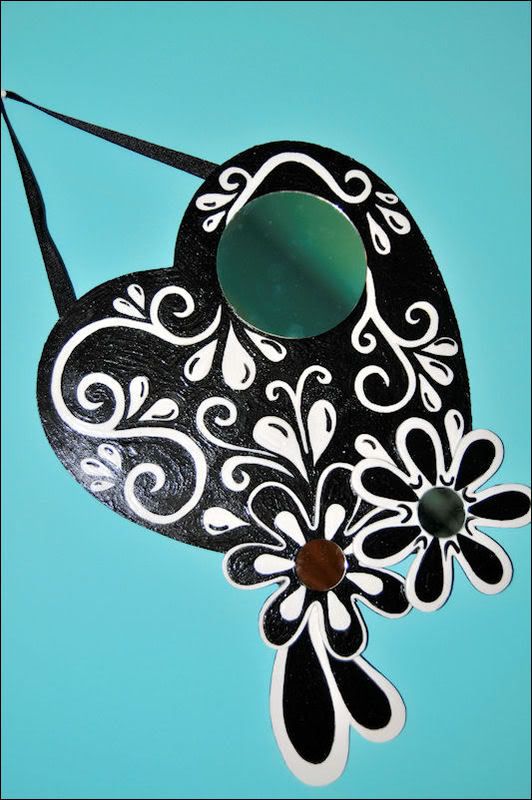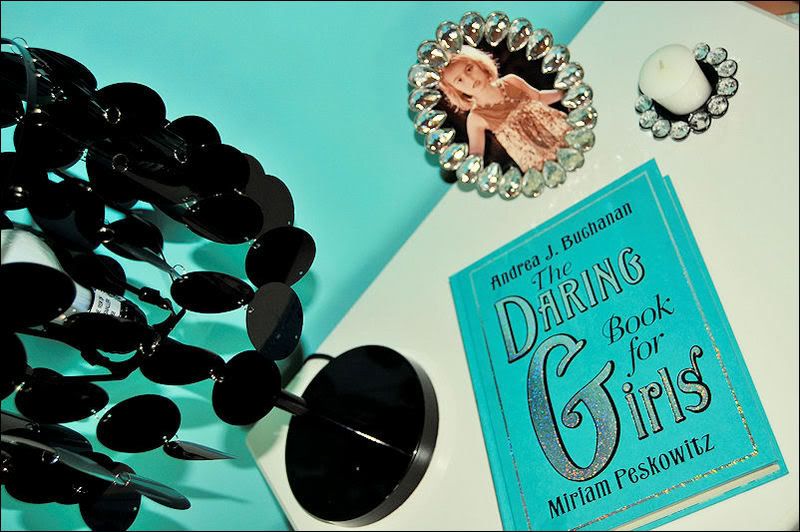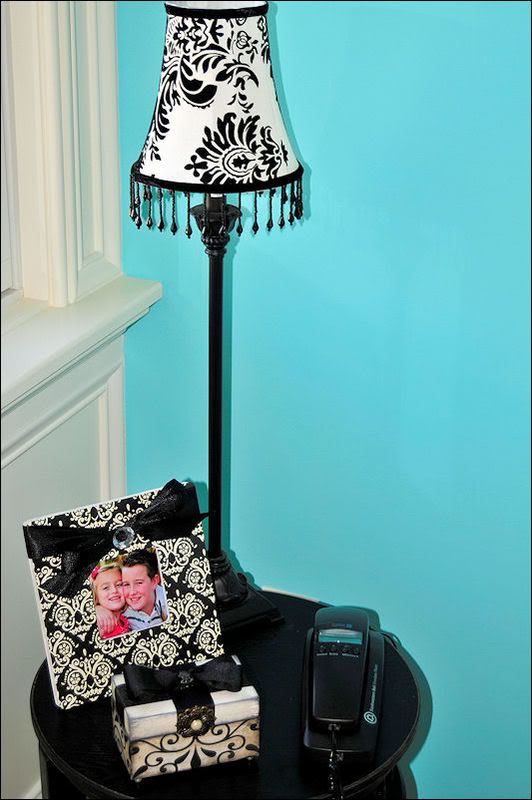 This wall sign - the quote below - was just about to be the death of me. Brent put it on and I thought I'd have a coronary by the time it was all said and done. Kudo's to the Brentster. The last line and multiple words on this little sucker came off in pieces - ripped pieces. Thanks to Brent's patience, he was able to place everything back together and make it look perfect. However, it took me two days to be able to breathe again after witnessing what I thought would be un-repairable disaster when he went to remove the backing from the wall.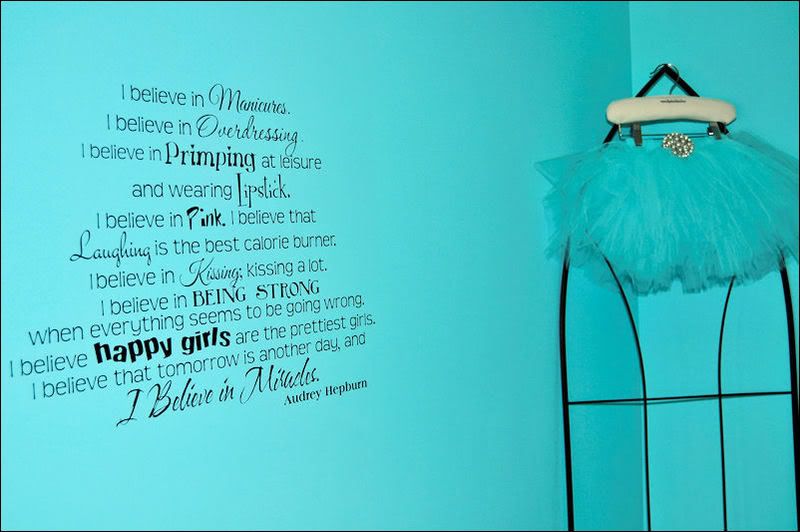 I HEART this tutu. Oh how I 'heart' it so.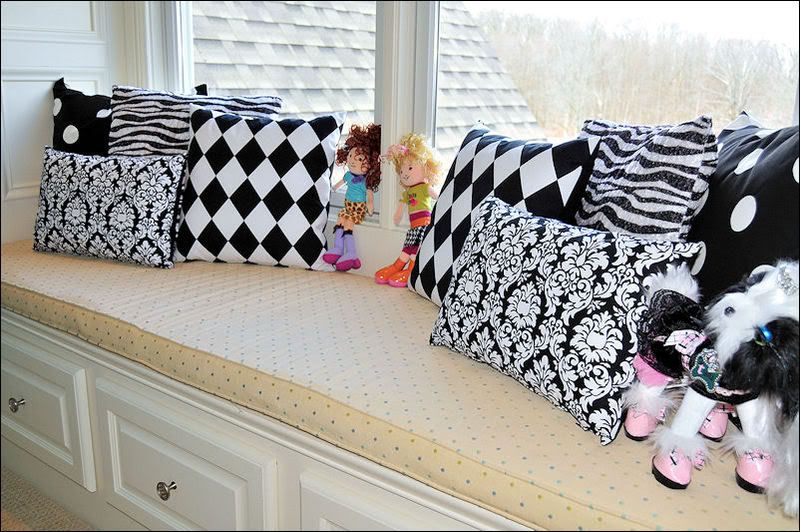 I didn't want to waste money and time on the seat cushion or the window treatments. Therefore, because they had turquoise polka dots within them, we opted to just leave them alone and keep them neutral in case we ever changed up her room again - which you all know is bound to happen someday.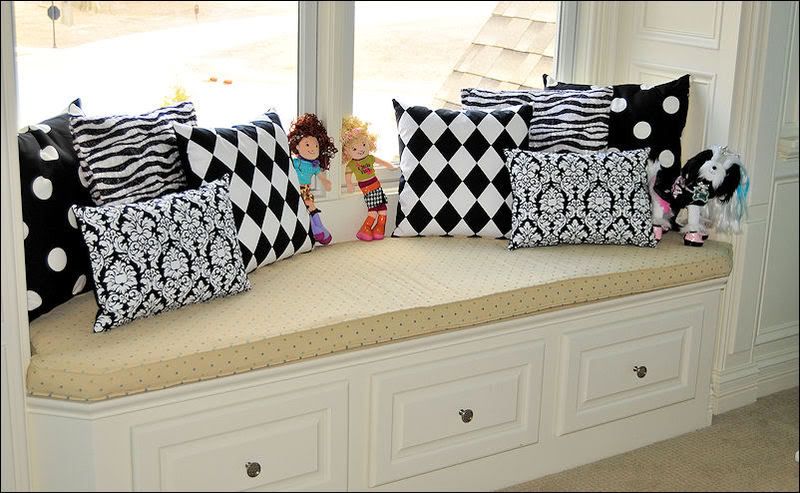 I added the pillows to reinforce the black and white damask theme as an attempt to take the eye away from the neutral colored window seat and window treatments.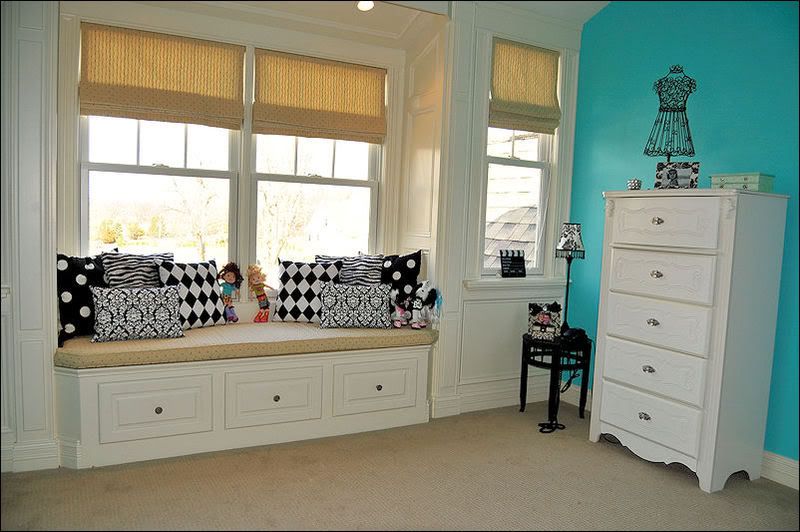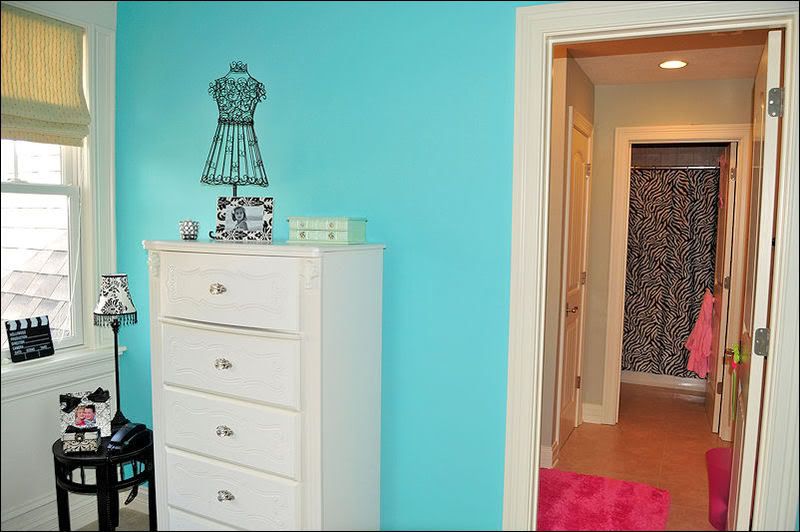 In the shot above, you can see that some of Kenidi's zebra decor was moved to her bathroom. The shower curtain was always zebra so instead of throwing all that out and having to decide on a new look to match the bedroom, we decided to leave it alone. If you look at her walls in her bathroom, you can see the color that her bedroom was painted. It was a light blue - almost seafoam shade.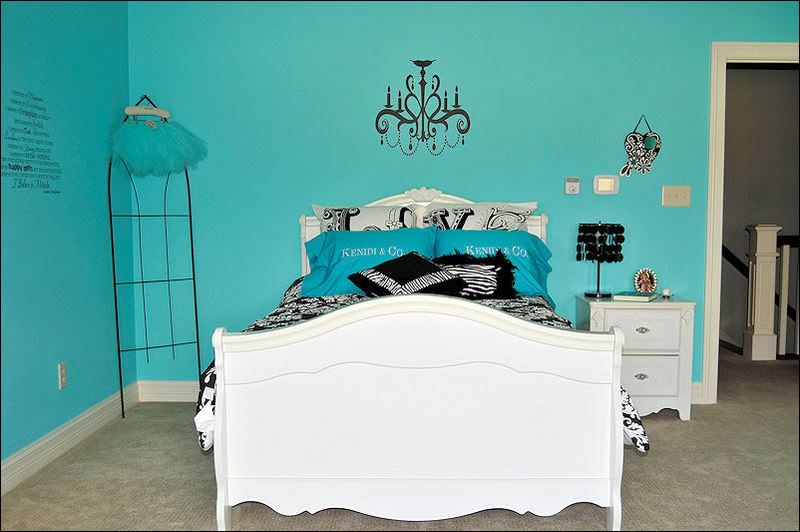 Instead of putting more holes in the walls, I thought I'd place this photo of Audrey on an easel.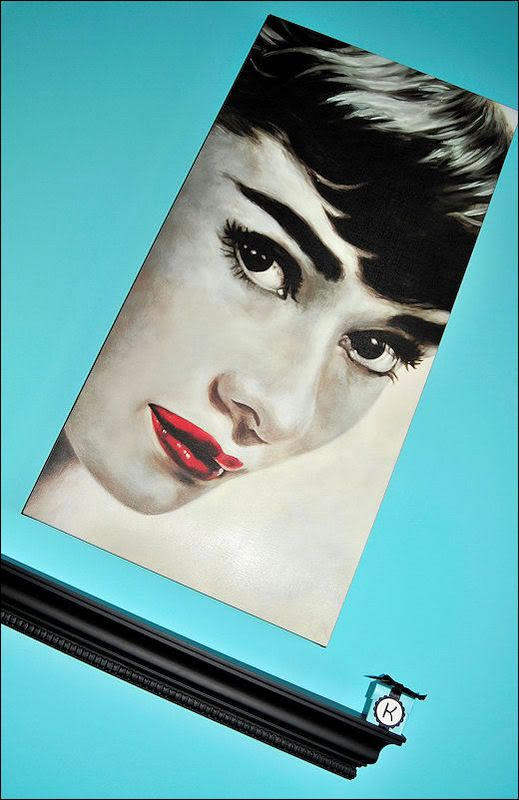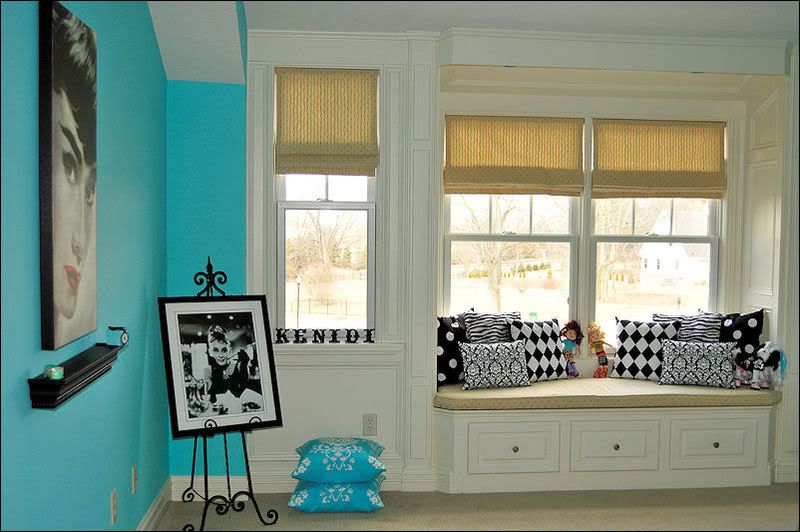 For now, I'm off to get the kids off the bus and take them to their dentist appt. at 4pm. Thanks for letting me share her room with you guys. I really appreciate it. Sorry for the delay in getting the photos on here this afternoon. It's been an exhausting day for me - one of those days where you are looking for God to pull you up and keep you afloat.
I do have some ROCKIN' new necklaces/pendants that I'm busting at the seams to get done and share with you guys. I hope to have them photographed and ready very soon. They are truly like no other. Definitely an AGD look. And...I can almost guarantee that you won't find them on someone elses neck in your area. Can anyone say "Funky?" Well, funky these are! They are for my bold, statement making, women who aren't afraid to set their own trend, their own style, or their own look. LOVE THAT! Stay tuned...they are coming...
Hugs, Angie
PS...The Bachelor finale' is on tonight. I'm counting down the hours. Are you?
Labels: audrey hepburn, breakfast at Tiffany's, Kenidi's bedroom, Tiffany blue