HIPPOTHERAPY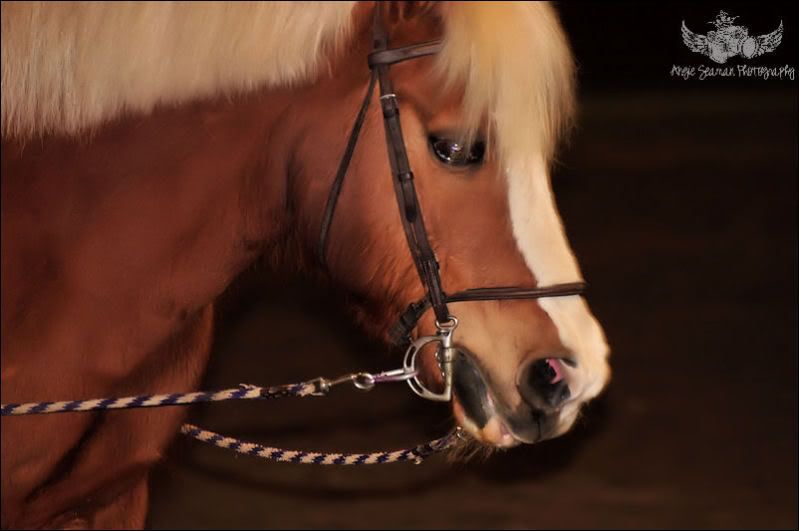 Meet Gideon! Gideon is Kenidi's new best friend. She started "Hippotherapy" today. Hippotherapy is therapy on a horse. And let's just say...Kenidi thinks therapy on a horse ROCKS! This was by far the easiest therapy session we've ever had. Normally therapy can be a bit of a stressful event. Most times, patients like Kenidi don't like therapy and the "having to work" aspect of the sessions. They can be very tiring, draining, physically and mentally exhausting, and so forth. But today however...was a totally different ball game. Kenidi adores horses as it is. So when she realized she was going to be riding horses for therapy this evening, she was on cloud nine!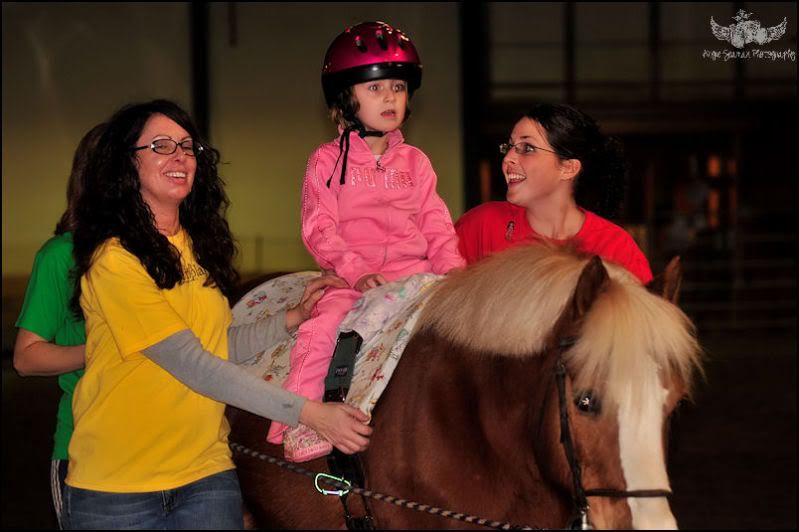 Just about the time I feel like I'm getting real comfy with photography, God plays a sick joke on me and sets my comfort and knowledge level real straight - always reminding me to never get ahead of myself. Tonight was no different. I was in a dark indoor horse arena with fluorescent lighting. For a photographer, this type setting makes you want to vomit. Literally! I got more red eye in this one session in that barn then I think I have my whole life behind the lens of a camera. It was crazy! Definitely a new challenge for me. Let's just say that I'll be practicing plenty in the weeks to come while in that barn with her and those horses. I was beyond frustrated when I left there. These images were the best ones I could get. Either way...I just had to share them. I didn't mess with editing the red eye glow and such. Brent is at the office and eagerly awaiting the photos so I decided just to get them up and on here ASAP. Also, please ignore the Angie Seaman Photography logo on them. I've had several people lifting my images off my blog lately so I've decided to start adding my photography watermark to each photo I place on here. A bummer - I know. However, I'm not real keen on the idea of these individuals "borrowing" my images. Especially when it comes to ones of my kids or my photography in general.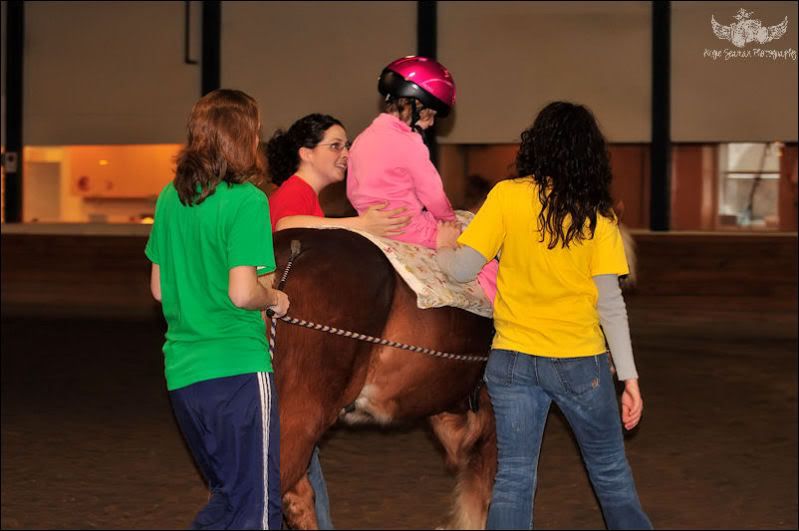 Back to Hippotherapy...
Kenidi had been on the waiting list for this place for the past 8 months. It was a long process but we are so thankful that she got in. She is taking OT (occupational therapy) thru them there now and we are praying for a PT (physical therapy) slot to open up for her real soon too. I was so pleased and so impressed with this place tonight. Kenidi's occupational therapist, Julie, is in the red shirt. The other two gals are "spotters" while she is on the horse. They will be there until she gets used to riding and until they are sure that the horse is OK with her - with Kenidi as much as she is OK with him.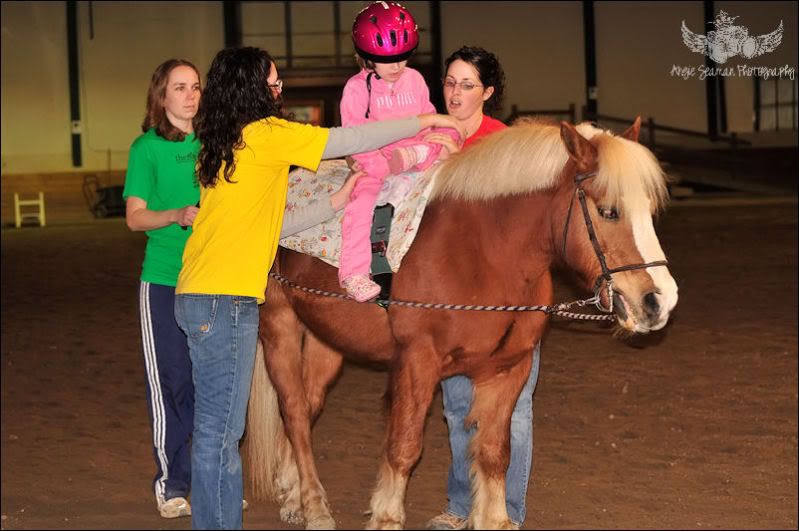 I've always heard great things about Hippotherapy but never realized just how helpful it could potentially be for Kenidi's hypotonia issues until tonight. Watching her on that horse confirmed how many core muscle groups she'll have to use to keep her balance and form while riding him. At one point, she even rode Gideon backwards and some sideways as well. Each angle is a new muscle group that is working.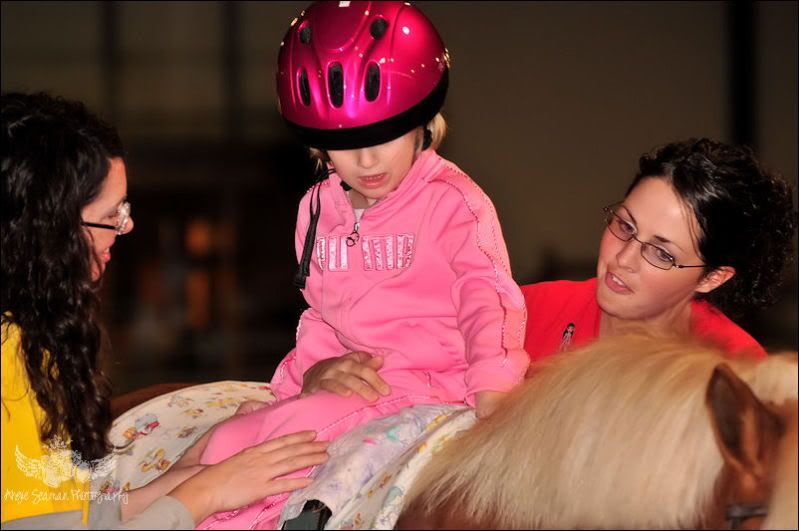 All of the staff was incredible. We are so blessed to be able to utilize this facility for Kenidi's needs. I cannot wait to see what kind of progress she makes with this avenue.


I'm also excited to think of all the stressful therapy sessions that are most likely behind us now in part due to this horse therapy. She doesn't feel like she is working. I'm sure it is more fun than work for her. I know it was for me tonight. HA! It was just a pleasant experience overall. We all left there with smiles on our faces rather than panting from exhaustion due to melt downs.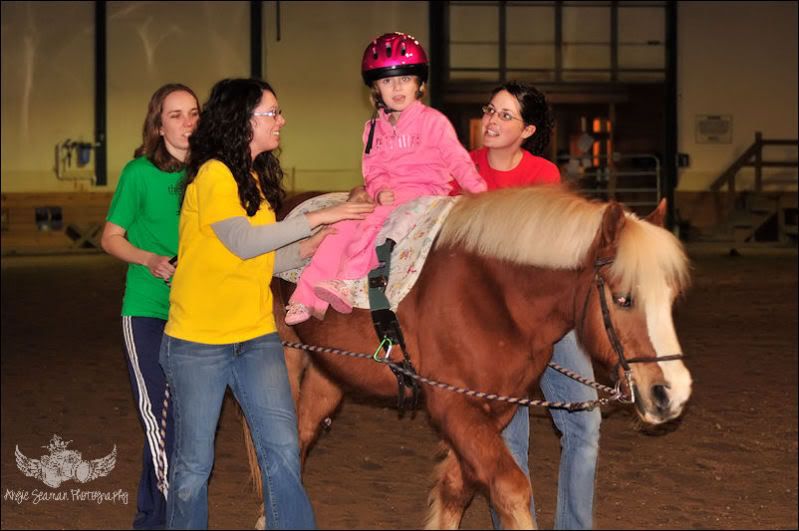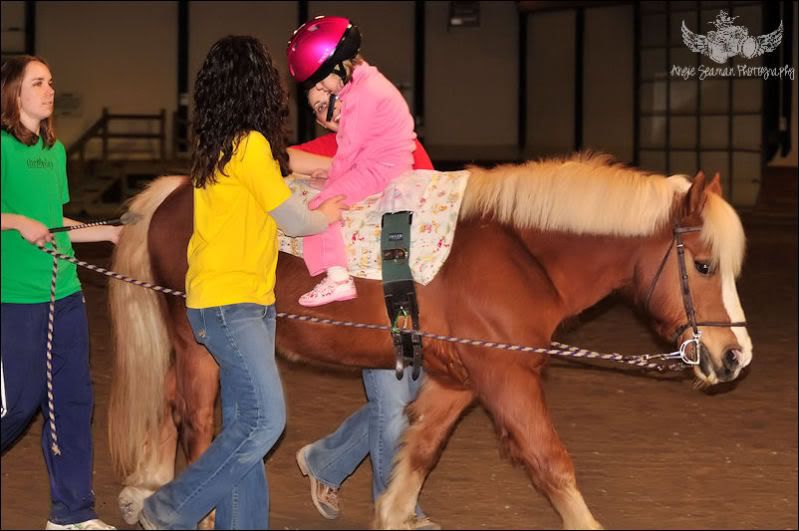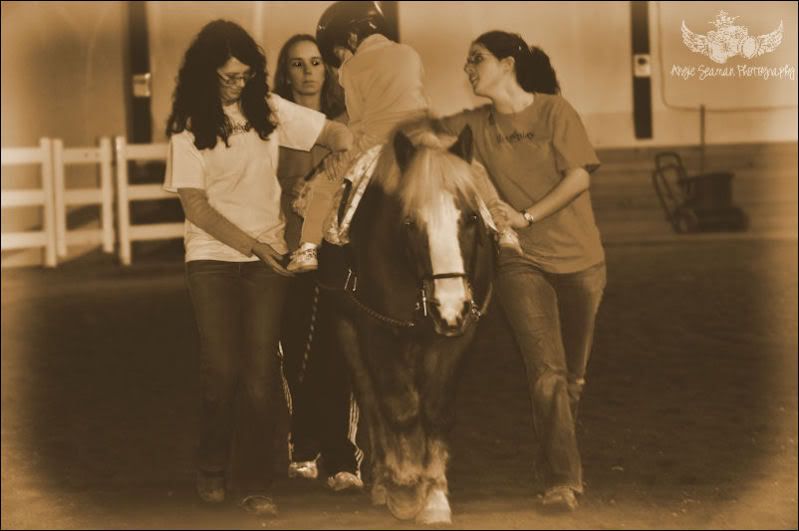 This last photo below was of the therapist letting Kenidi say goodbye to her horse. I loved it. So very sweet! This child inspires me more and more each and every day. Although the roads are long and tough when it comes to Kenidi's special needs, I am thankful for the journey and the lessons she has taught me. If the world itself had half the determination and will power that special needs children possess, we'd all be in a much better place. "The climb is grueling and the struggles she is facing might knock her down but she isn't breaking." Thanks for always teaching us to "always keep pushing on" Kenidi. Thanks for always teaching us to keep "moving those mountains and that it isn't about how fast we get there. It's the climb." We love you sweetie!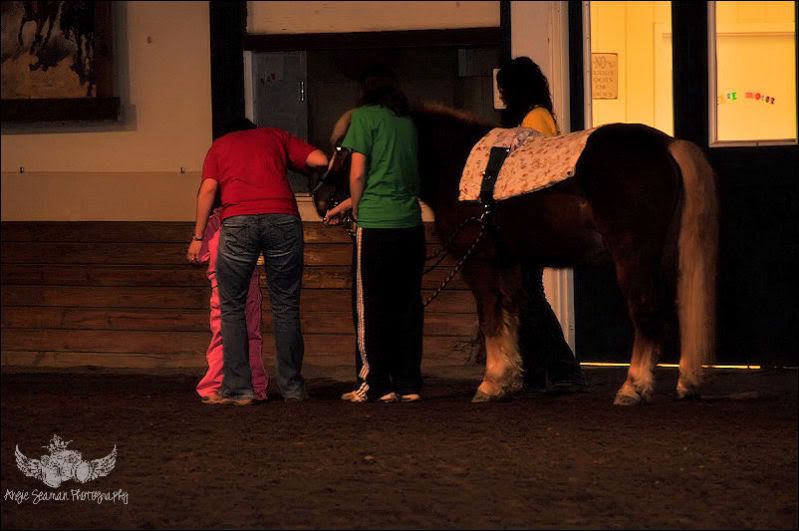 Hugs, Mommy
Labels: Hippotherapy, Kenidi, occupational therapy, physical therapy