HAPPY 10th BIRTHDAY ROCKSTAR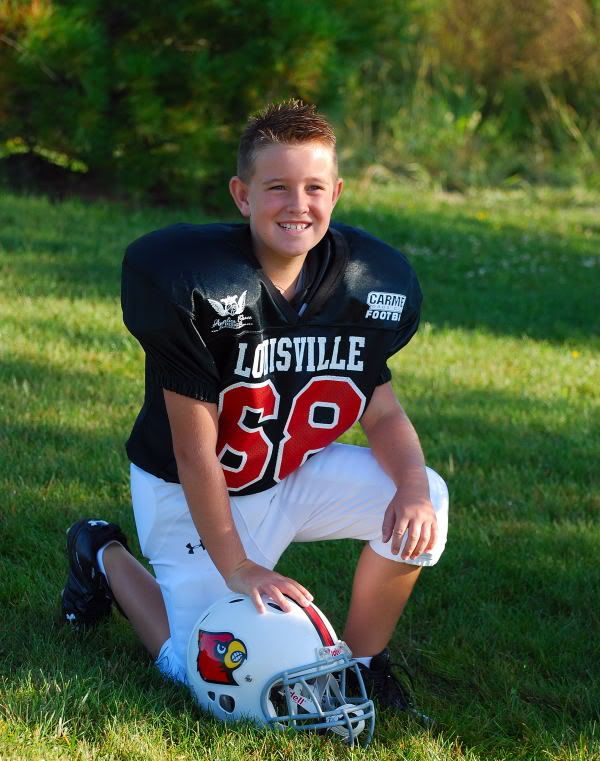 As I sit here wide awake at 3am on this 13th day of March in 2009, I am quickly reminded of the same day 10 years ago at exactly the same hour. God has a funny sense of humor. You were scheduled to be a c-section baby because you were breech. Yes, stubborn even before birth. However, that stubborn trait works well for you today. You are extremely determined and very much a "go-getter." A lot like your Daddy actually. I was told to check into the hospital by 9am on the morning of your birth and that my c-section would take place shortly thereafter. However, at 3am on the morning of March 13th, 1999...Mommy stood up out of bed, headed for the rest room...and my water broke. Yeap...you had other plans. In a nutshell, off to the hospital we went...hearts pounding all the way. You were born at 8:53am that morning. Needless to say, it is a morning and a day I will never forget.

After loosing your big sister (Alexa Briane) almost one year earlier to the day, your birth was a very anxious and very glorious day for us. You changed mine and Daddy's lives forever on that day.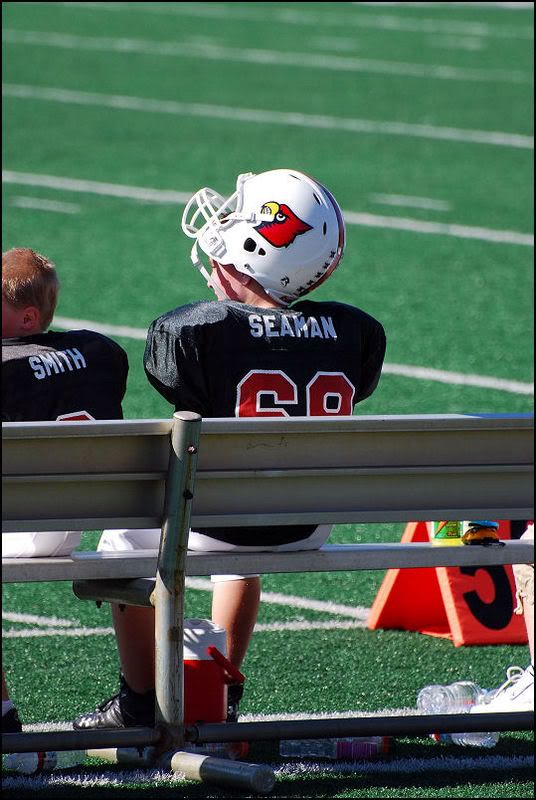 We are better individuals because of you Brennen. You've taught us love like no one else could. You've taught us patience, and you've given us pure elation that is truly out of this world. We watch as you've grown into the double digits today and are thoroughly impressed with the young man, the athlete, the student, the creative thinker, the planner, the builder, the artist, the ROCK STAR, etc. that you have become in just 10 short years.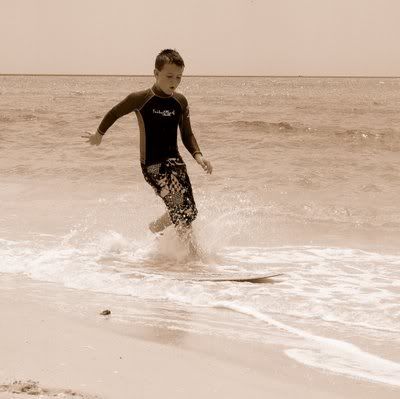 One thing we are most proud of you for is how awesome of a big brother you are to your sister Kenidi. There isn't a week that goes by where we don't have someone comment on how great you are with her. Many - many people notice your compassion, loving, giving, and patient spirit you have with you lil' sis. It's rare amongst siblings - but you definitely ROCK those characteristics when it comes to her. We love how you are so protective of her and so helpful with her. We love that you love her so much. Your relationship with Kenidi grows and thickens more and more every day.
Even when she is ornery and devilish...and maybe taunts you a little. Just a little. (see image below for example/reminder) For instance, like when she wants to be you and goes to drag out your new guitar - rockin' it out down the hallway - all the while it happens to be three sizes to big for her. In the end, you still love her. You still take care of her and you never cease to amaze us when it comes to the bond you have with her. Daddy and I are so very proud of you Brennen.

Thanks for being you sweetheart. Thanks for being the son, the big brother, the nephew, the cousin and the grandson that you are. You are adored by many and you have a female fan club that grows daily. Oh boy...Mommy is going to be in trouble. Ha ha!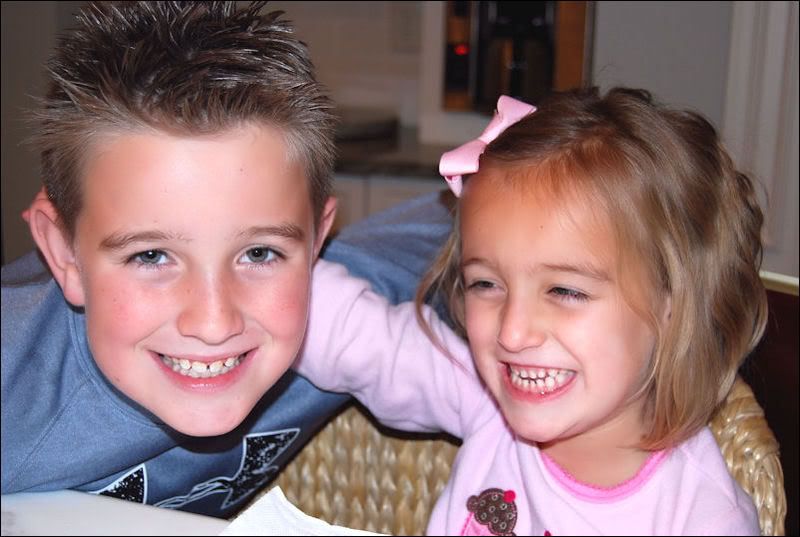 I'm looking forward to rockin' those waves with you & your board seaside here again in a couple of weeks as well as over the up and coming summer months. I'm looking forward to many more football and basketball games - cheering you on all the way. I'm looking forward to more moments observed and cherished between you and your sister in the coming years. I'm looking forward to many more birthdays with you in general. I love you with every cell in my body Brennen. And until you have your own children someday...you'll never begin to understand just how powerful that love is. Especially between a Mother and her son. You'll always be a Mama's boy - no matter how old you are. We love you B-ster!
HAPPY 10th BIRTHDAY ROCKSTAR!

Love Mom, Dad, and the lil' Keester!
Labels: Brennen's 10th birthday, our rockstar