YOU KNOW YOU LIVE IN THE MIDWEST WHEN...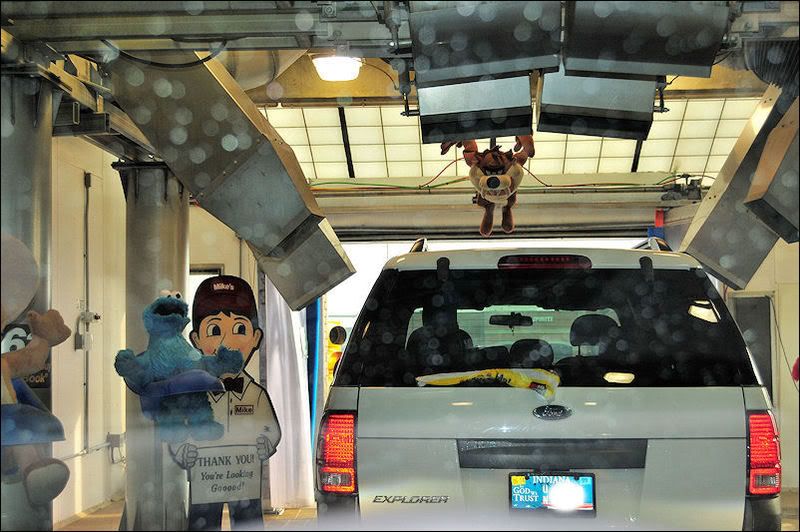 You know you live in the Midwest when....
1) The snow melts off the ground, It's the first day over 50 degrees in months, and the first thing you do is head straight to the local car wash for a "shining!" However, this isn't just any old car wash. This is MIKE'S EXPRESS CAR WASH. Mike's is a Midwest thing. I believe they are in Indiana and Ohio. I'm unsure if they are located elsewhere. If there is one thing Brent and I miss when we travel, it's a Mike's car wash. I don't know why they don't have them nationwide but they just don't. I mean who else stands a sign up at the end of their car wash as you pass that reads..."You're Looking Goood!" Love that! Kenidi loves the animals and characters that they hang all throughout Mike's car wash. Their employees do the best job and they always have smiling faces when you get there. Love those smiles in the customer service business. Love those smiles anywhere actually. You end up leaving with an immaculate and oh so shiny vehicle that is so incredibly clean that it makes you feel as though you could conquer the world.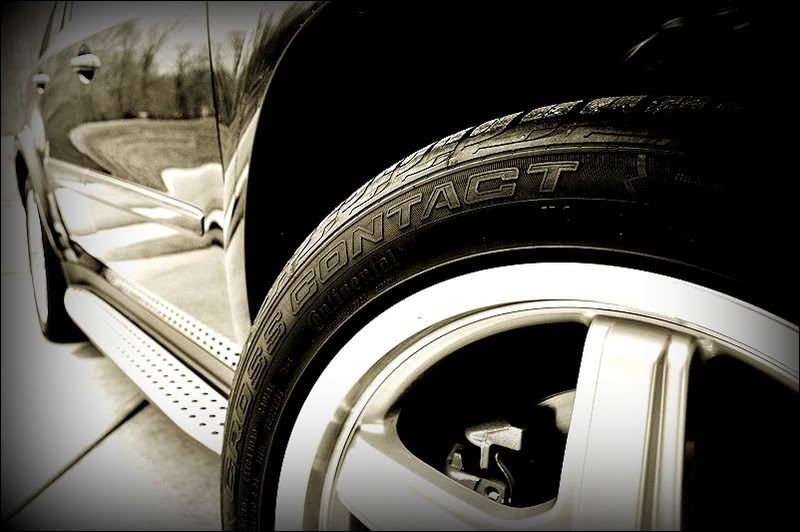 2) You know you live in the Midwest when you leave that said car wash and you roll down your window, slide open the sun roof, blare your music on the radio and stroll around town as though it is 85 degrees outside. Mind you, it's only 50 something in reality though with nothing but gray overcast skies and white fog.
3) You know you live in the Midwest when...
You have been cooped up inside all winter with nothing but snow and ice to take pictures of. Thus, you resort to taking images inside a Mike's car wash of the looking good sign, pictures of your clean car with the cement reflecting in the side panel as it sits in your driveway, and a self portrait in the side mirror because you are so stinkin' bored and so frustrated that there is nothing outside around you at that moment worthy of a shutter click.

Yeap, you know you live in the Midwest and can tell you've been cooped up way too long when you are dying to bust out the Spring wardrobe and feel the sunshine on your face again. (instead of the wet droplets hitting your forehead from the car wash as you roll back your sun roof too soon - before the car has dried - on a winter gray day.) Yes people, I'm having a hard time facing the fact that it is still only February today. The beginning of February mind you.
Somebody needs to hang that groundhog once and for all - by his greedy little toenails!
Nuff' said!
Hugs, Ang
Labels: Groundhog day, Mikes Car Wash, self portrait, spring, winter