NEW FROM AGD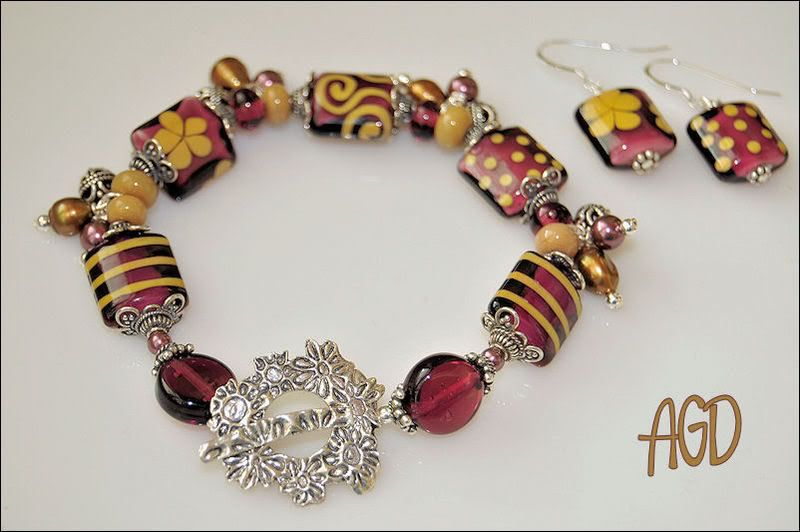 They are up and ready to go...
A new bracelet and coordinating earring set titled "Carmel Plum." I love it. It's a mix of custom made glass lampwork beads and sterling silver throughout. The big, chunky, and very bold toggle clasp make it another fav of mine. The earrings are coordinated and made to match.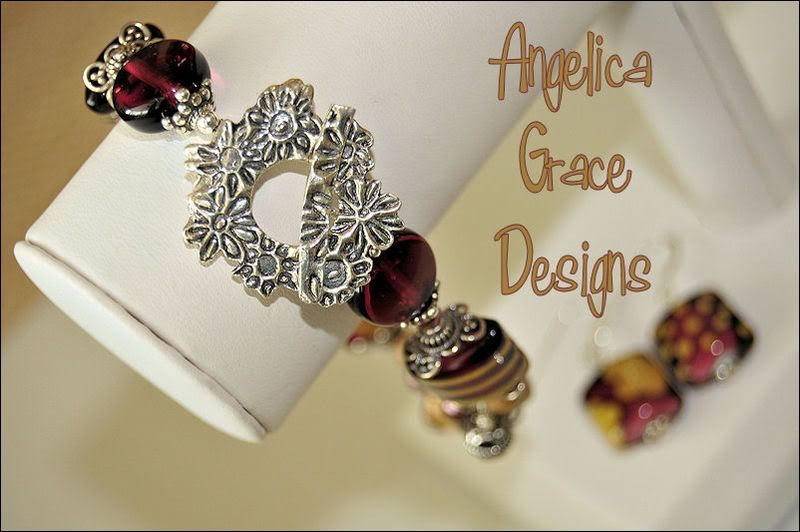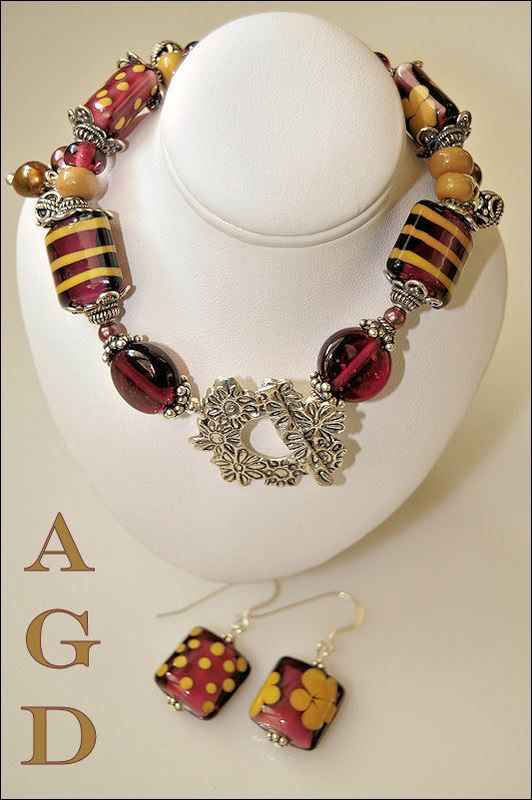 I currently only have one of these in stock. However, if it sells out and you miss the boat, feel free to contact me. I might be able to get more supplies to replicate it.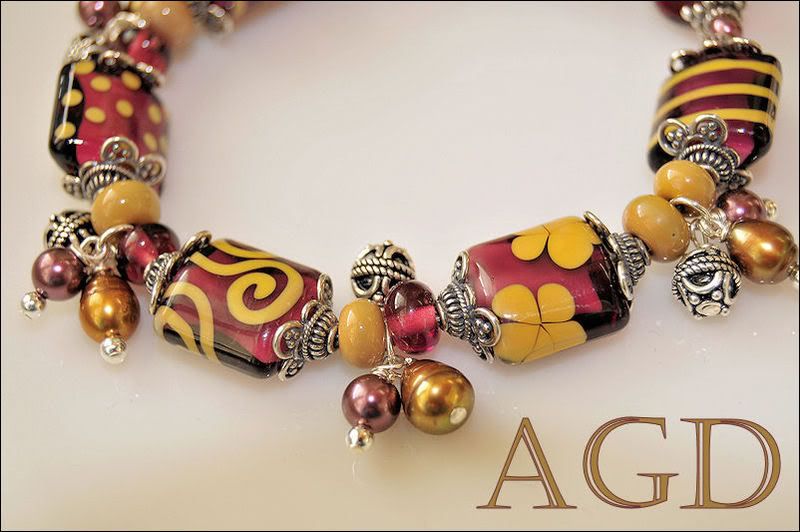 It is a stunning design and can be worn in any season. The color combo is so rich and elegant. It's truly a stand out piece when on the wrist. You can't help but notice it.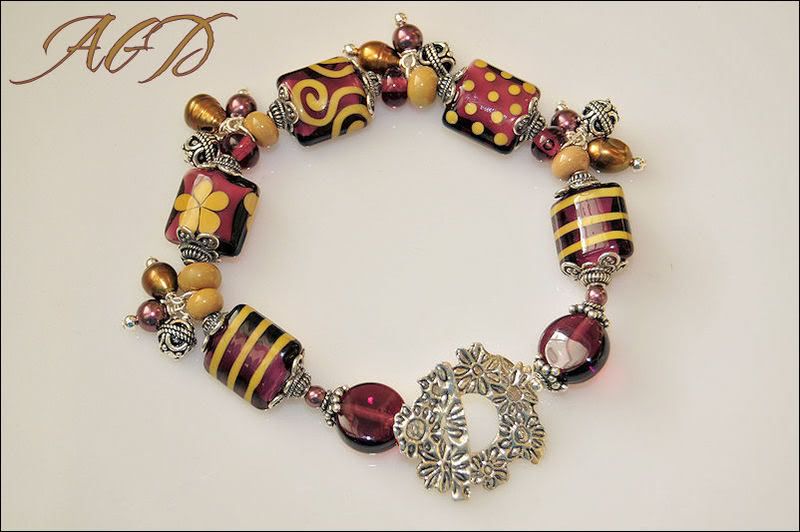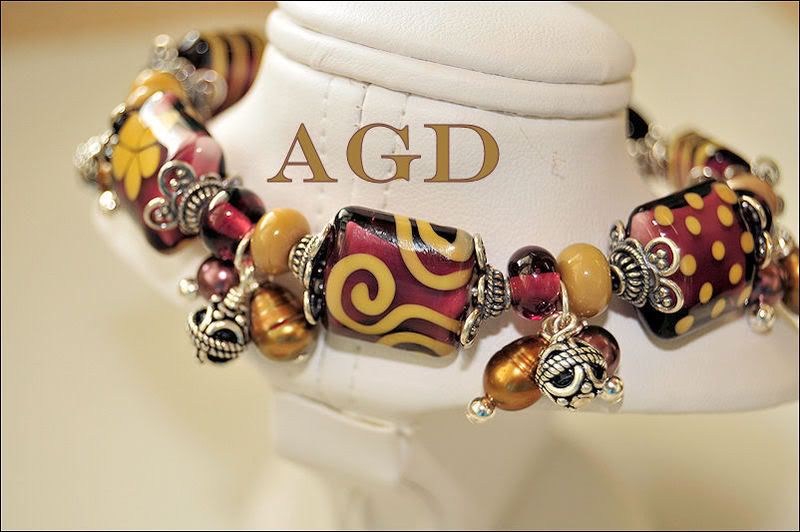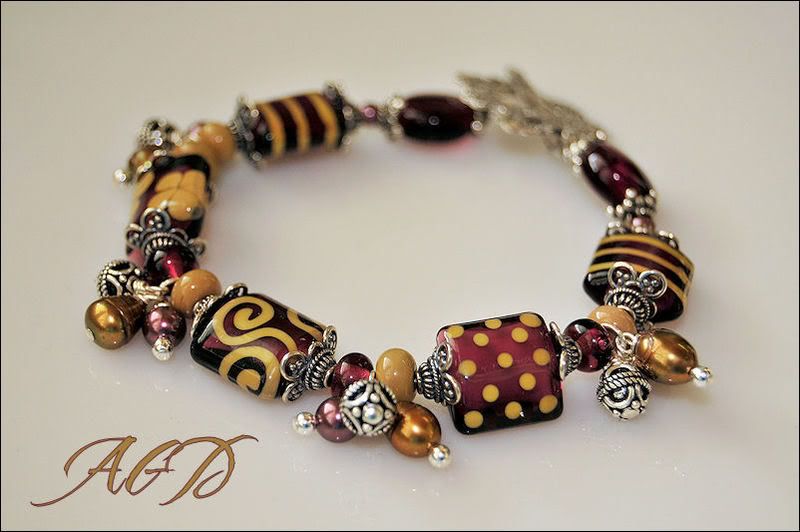 The next new design is this "Believe in Love" turquoise cross necklace below. The back side of the cross has an inscription that reads just that..."Believe in Love." The necklace as a whole is truly an eye catcher to say the least.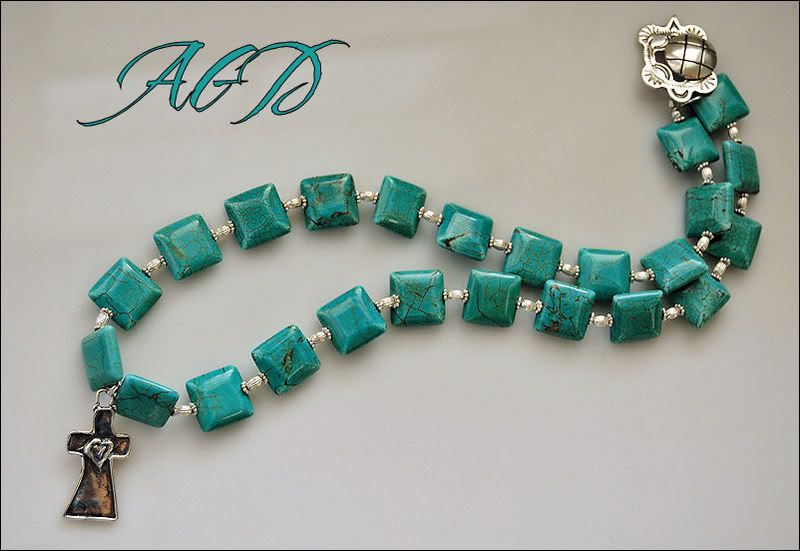 This would be the perfect necklace for any wardrobe but I especially envision it being worn in the fast approaching Spring and Summer months with a crisp white button down shirt, some hot lookin' jeans, a pair of kickin' heels, and a tan. Yeah, a tan. Ha ha! Snow, snow go away - come back again another day. Like next winter maybe. :)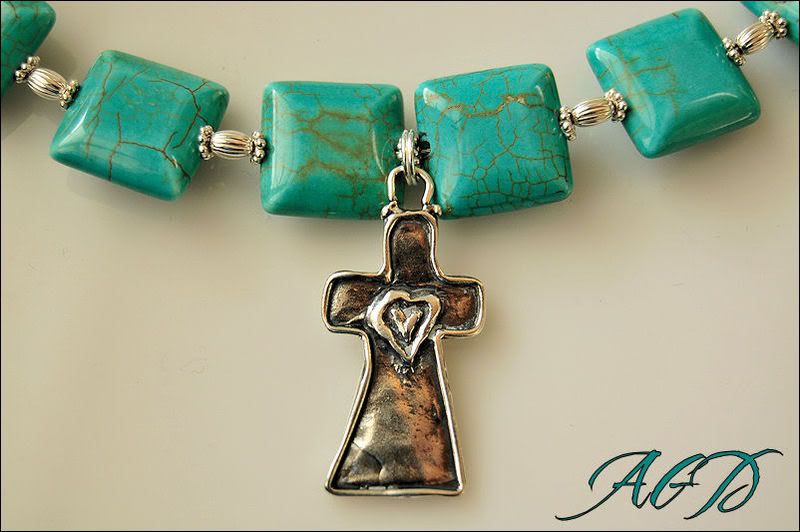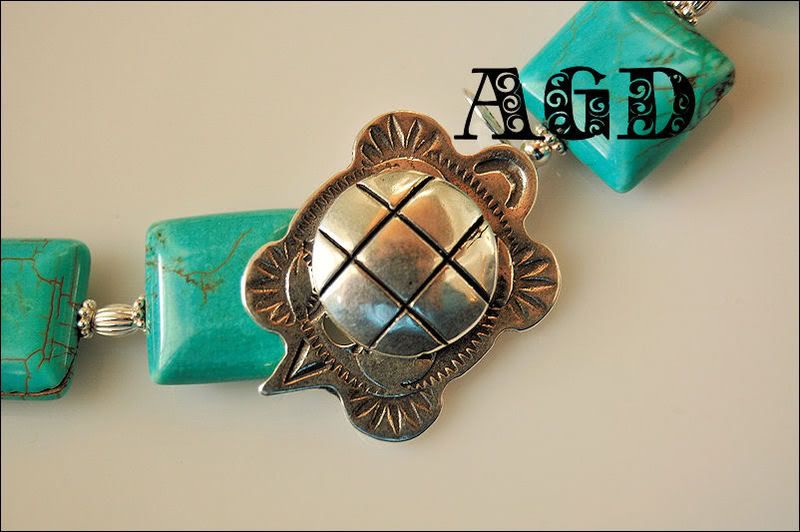 The toggle clasp on this design is a statement maker as well. Shaped as a turtle, the chunky and bold design adds that much more character to the necklace and gives it a very southwestern flair. Love that.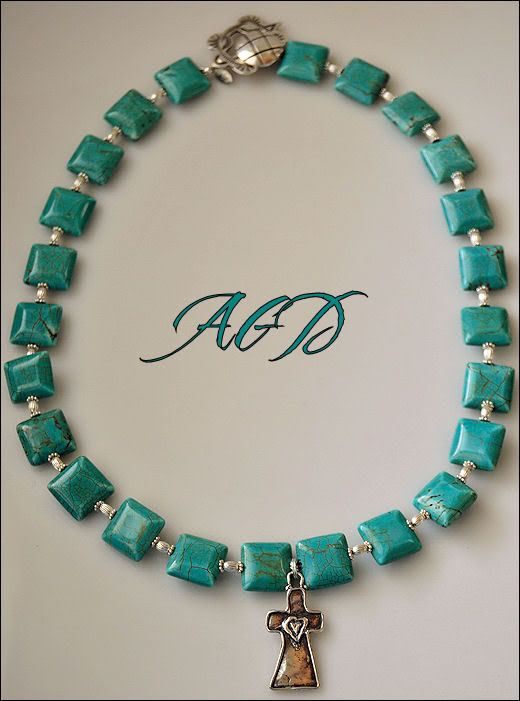 Like with the above design, I only have one of these in stock and made in inventory as well. However, there is a possibility that I can order more supplies to replicate the necklace. If you love this but it sells out before you get to it, contact me and I'll see what I can do to make you another one.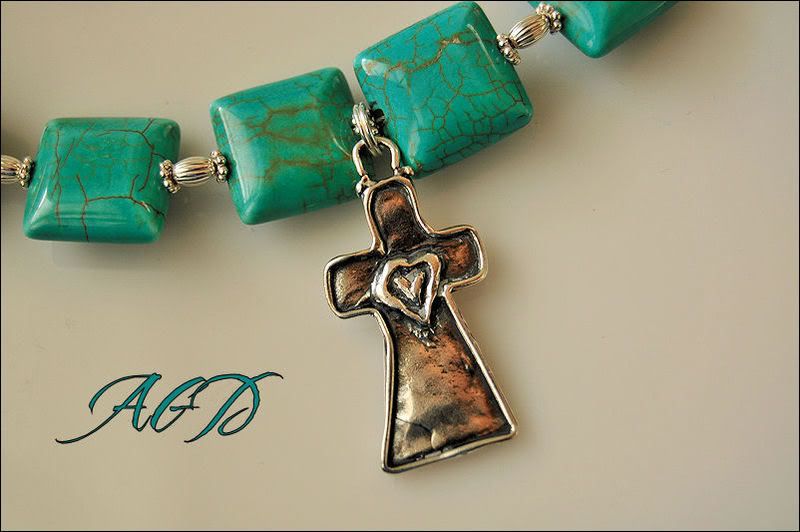 In the meantime, if you are eager to purchase either one of these spectacular looks, feel free to purchase either from my website or from my ETSY store. Enjoy your day. I'm off to lunch with Karen this afternoon and will attempt to stay warm while we are out and about. We got another 4+ inches dumped on our already existing foot (12") of snow yesterday. Yes, you are reading that correctly...a mere total of approximately 16 inches of snow in the past week. Can someone repeat after me??? All together now...say it with me...
O-V-E-R-R-R-R I-T!!!
xoxo, Ang
Labels: AGD Business, jewelry, new designs, New items