DOING THE HAPPY DANCE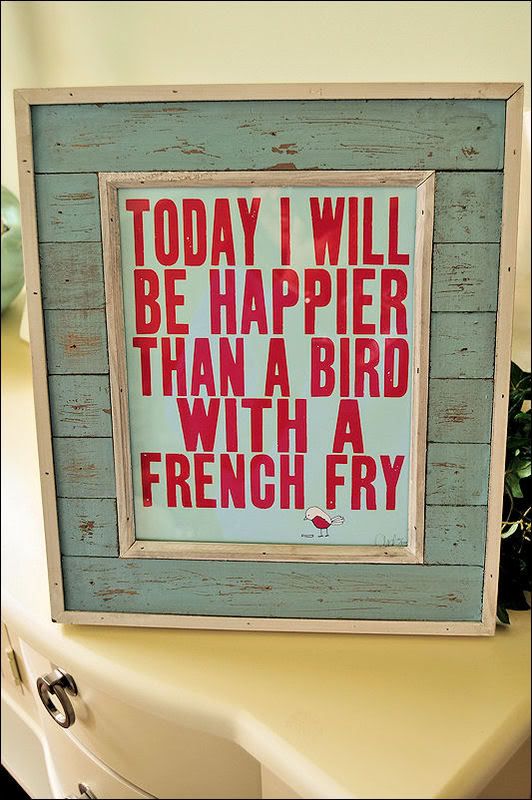 And boy am I ever...happy.
Doing the happy dance today. Lots!
PS...My sweet blog friend

Carissa

, (BROWN EYED FOX) introduced me to

this

spectacular artist. I just had to order this print, shown above, from her when I saw it. It reminds me of when I'm at the beach and I'm feeding the birds Kenidi's french fries just being B/F/F's with the birds. They walk up to me willingly while demanding I capture images of them workin' it as we chill together in the warm sand amongst the crashing waves heard passionately in the back drop. They love photo ops and this print really reminds me of how much I love those photo op's with them.

Here's to french fries, beaches, sunshine, and new things which warrant doing the happy dance today. Lots!
Hugs, Ang
Labels: beach, birds, french fries, happy dance, print