WISHIN' WEDNESDAY
Although waking up to this sunrise this morning was way cool - albeit a bit scary as well beings that the sky almost looked as if it were opening up and on fire, I still had to eventually see this (image below) as I looked out off our master bedroom deck into part of our backyard. Once the beautiful and oh so strange sunrise cleared, the weather still is what it is. Cold, dark, and snowy.

Yeap

, this is Indiana at this moment folks.
So...as I sat dreaming again...I closed my eyes for a few minutes and pretended - and oh so "wished" I could propel myself backwards two weeks and still be here...
On Bonita Beach and in Naples, Florida.

Sanibel

Island as well. Oh to reverse time by just a few days...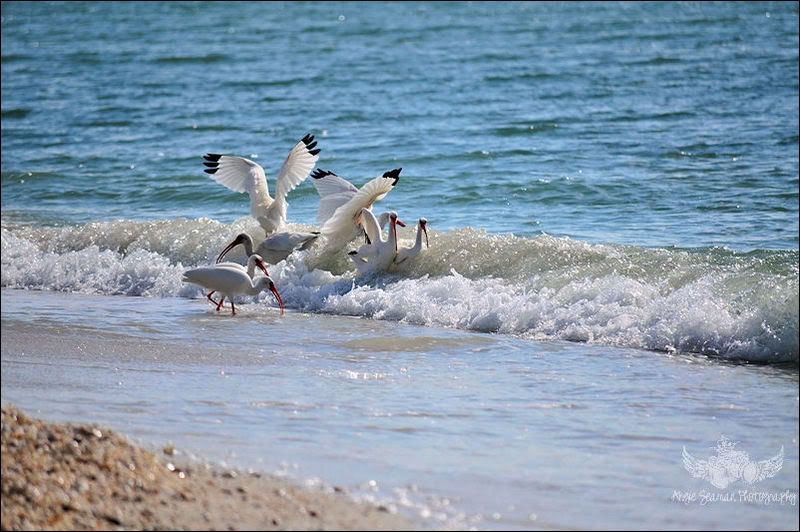 I miss my "Beach B/F/F's." ...the birds...

I am missing my toes being sugared in the sand today...always.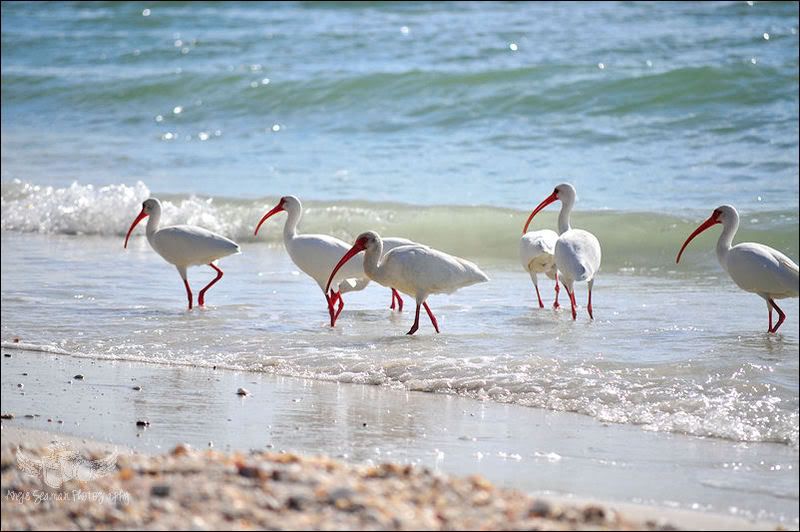 I am missing the feel of the white bubbly ocean rushing up on my toes and the smell of the salt water - the Ocean - God's awesome creation.

I'm missing their (my beach B/F/F/'s)

squawkin

' and

squealin

'. Their fighting with one another over the next shell full of food or the next unknowing and innocent little fish that swims their way. I'm missing their sky high dives, their death defying stunts, and their fly

by's

.

Yeap

, those

fly

by's

for little

ol

' me, remember? Just me. We have an agreement. I told you guys about our story and how we are sticking to it. Remember...B/F/F's in exchange for their photo shoots? Yes...that agreement.

Just missing all of them and all of 'it' today.
xoxoxo

, Angie
Labels: family, photography, travel, vacation