NEW FROM AGD - PART 2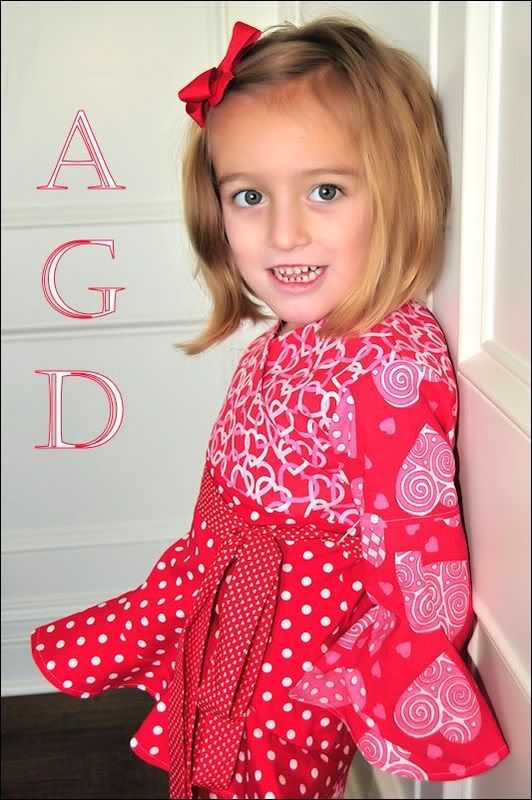 We are calling this one "Vintage Love." Why? Well, when I look at the design and try to describe what it reminds me of, I think of "vintage." The bell bottom - wide leg pants, the bell sleeves and wrap around tie top, etc. It all looks like the best of the old days to me.

The best thing about this set is that it is so versatile. The top can be worn with jeans and look just as cute. I envision it in the spring and summer with a white pair of capri's and some cute little red sandles. The pants can be paired with a solid turtleneck or tee when you want to down play the funk. Either way, you can't go wrong with this new little number.
The bottom hem of the top flairs out as well and gives off a ruffled feel of sorts.
There are an amazing and very stunning 5 different fabric pallots in this design. It's a design that is timely to create but one that is so worth the time demanded in its making and thus exudes style from every angle. Your little one will definitely be the talk of the town in this set.

Available in sizes 2-6 years.
The mod pockets on the pants are my favorite. What better way to give off a funky vintage feel than with polka dot mod pockets. Can someone say "Trendsetter?"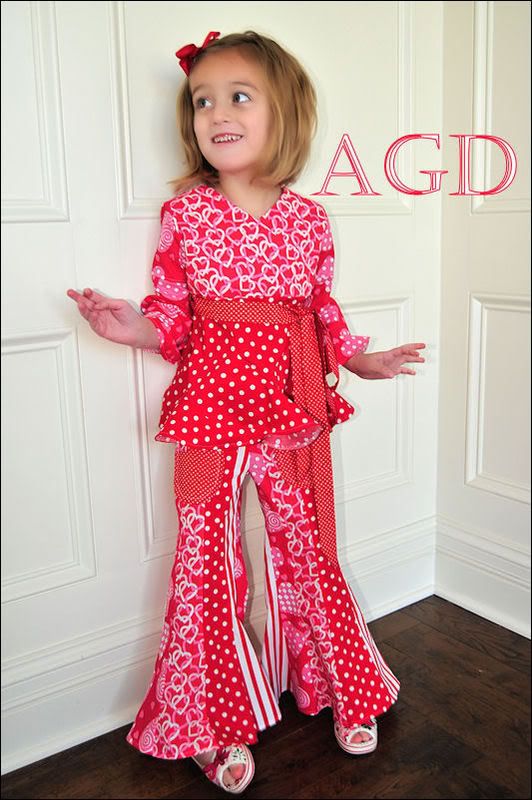 To purchase this set, click

HERE

. In the meantime, thanks for peeking and allowing us to share this new design with each of you.
xoxoxo, Angie
Labels: AGD Business, children's boutique clothing, New items