ALL GREAT THINGS MUST COME TO AN END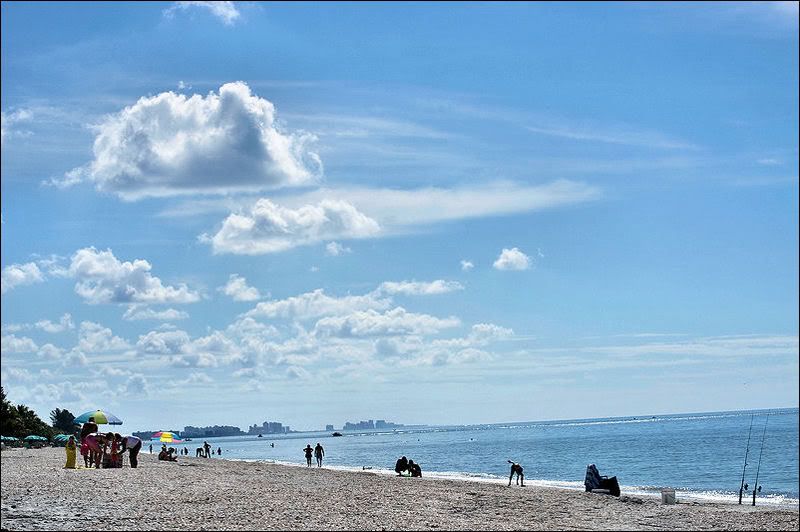 This is what our last day on the beach looked like yesterday. Blue skies, a hot 83 degrees, white sand, kids playing, etc. I took Brennen and we hung out and did some Mommy/son time alone. See little Miss Kenidi doesn't understand that the ocean is too cold to swim in this time of the year. On numerous occasions this trip, she has dove in the water, clothes, shoes, and all in an effort to swim with the fish. Ha ha! Brent has then had to go in after her in his clothes, shoes, and all. Thus, why Kenidi will be coming home without a brown bean tan this trip. She stayed home most afternoons with Daddy, having lunch with him, watching continual episodes of Blue Clues with him and playing musical chairs outside in the lanai around the pool with him. Brennen got in the ocean up to his knees a few times but for the most part, the water was just too cold. So yesterday, Brennen and Mommy spent 4 hours oceanside just playing in the sand, tanning it up, and closing our eyes as we embraced the last few hours of the waves crashing against the shore before we have to return home.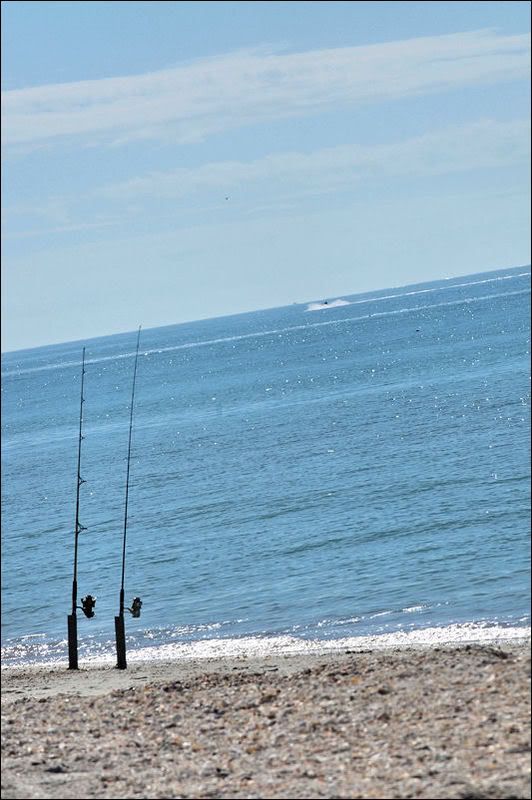 There was hardly anyone around. Just us and our Beach B/F/F's (the birds). Yeap, they made one last appearance in hopes of getting "Paparazzi'ed" before we go. And boy did they ever. Many of them did fly over stunts for us and everything this time. Too fun to watch. It's amazing to me how close they come to my hands and my lens. I think they are so used to people on the beach that they come right up to you like its nothing. We are sticking with the story that they just enjoy strutting their stuff in front of my cameras and that we are all B/F/F's because of the photo ops I give them in exchange. HA! I mean let's face it...they are celebrities here on this ol' blog. Right?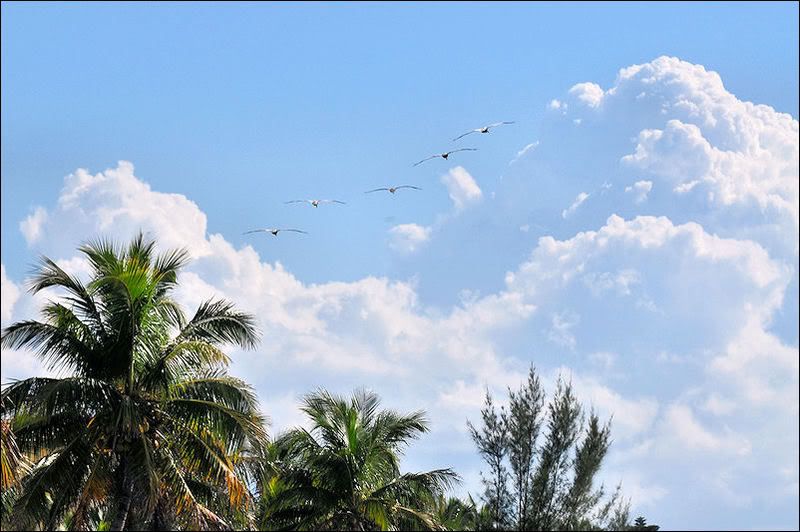 This shot above was a group of pelicans that continued to fly overhead and in formation all afternoon long. They were so beautiful! And below...I captured a seagull coming in for a landing all while almost taking out another one of his own pals.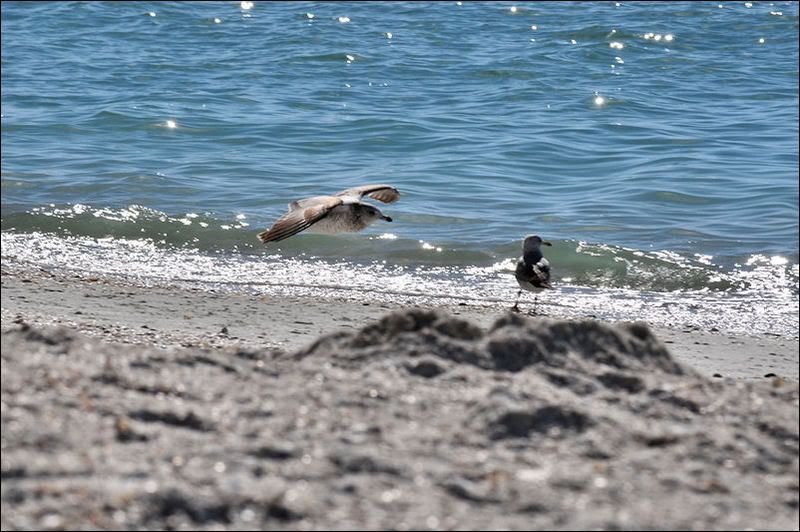 The image below is of a single pelican flying right above my head, doing what they do best... Looking stunning!
Although this next shot below was caught on the fly and left me unprepared, I still love it. Look at those wings. You guys know how much I have a love affair with all things "wingy." Hee hee! :) He came in for a landing right at my feet and I snapped the shot right before his little legs hit the ground.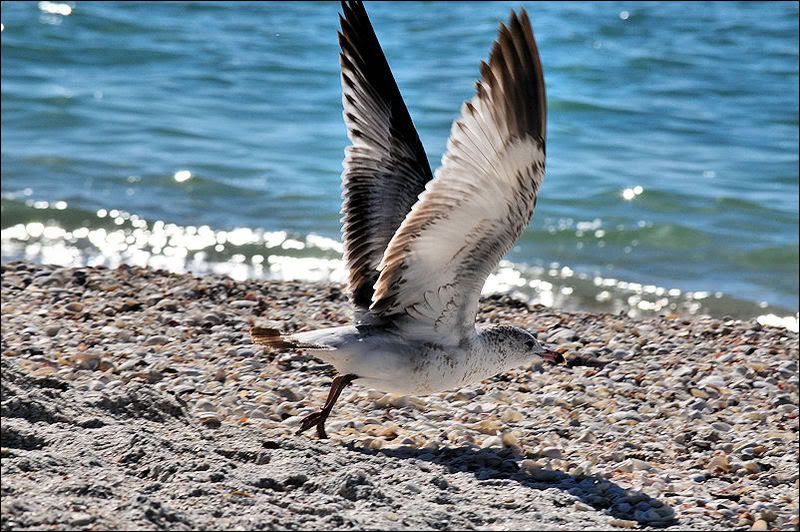 And this little dude below kept bringing around things in his mouth. He tried to eat everything in sight. I caught him with this something or another and thought I'd share it here too.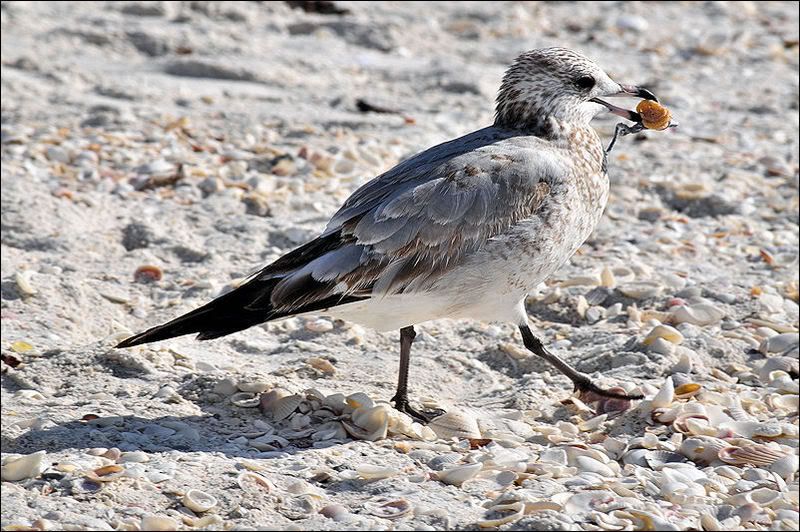 This seagull below isn't really as close as it looks to my head like some of the previous shots. Thank goodness for telephoto zoom lens. I love my glass. They are so good at capturing images like this one that are impossible in a normal situation.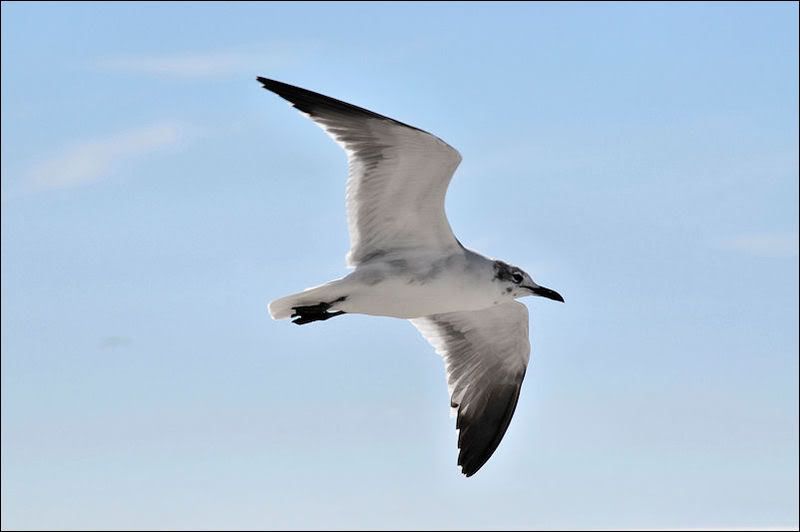 And there he went...flying right past us. Up in the sky with the planes and all. How fun it must be to know that God blessed you with wings. What a view they must have every second of every day...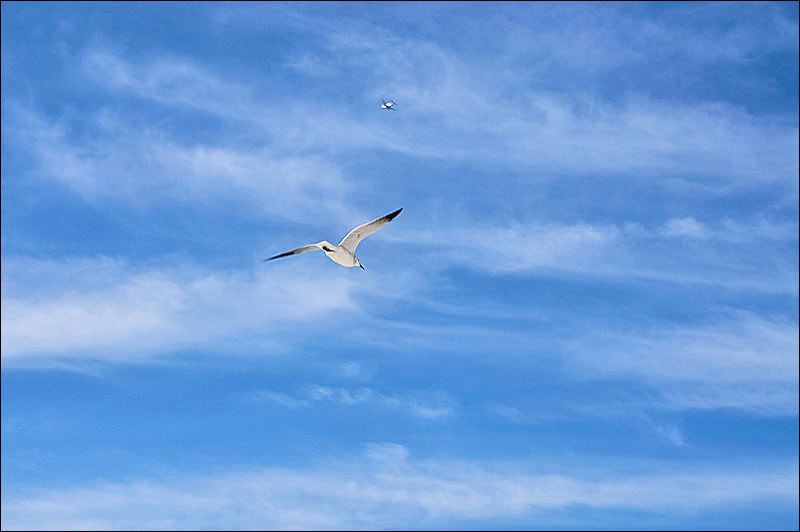 Then lastly, these are my favorite red long beaked birds. I don't know their technical name but I do love them. I call them "Red" when there.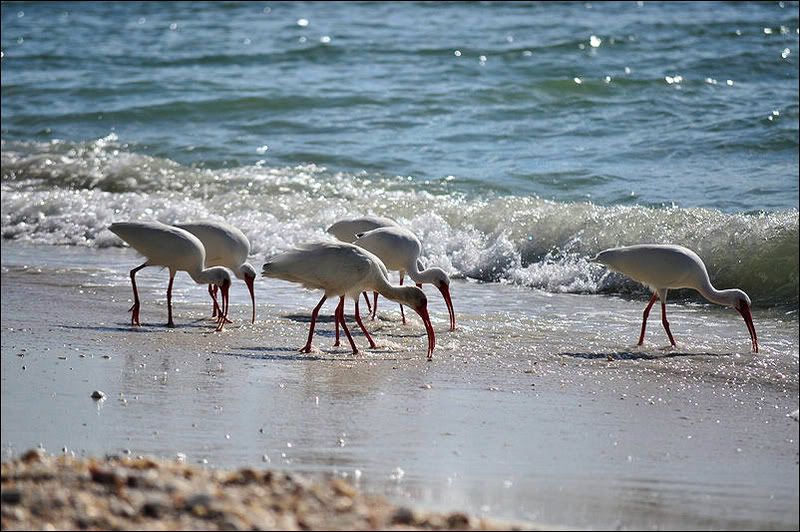 Here are two of my favorite houses shoreside on Bonita Beach. You should see the front of these bad boys. They are stunning homes. The owner of the white house was out on her top balcony while we were there yesterday. She was yelling down and talking to an older couple that they obviously knew on the beach. I wondered if she knew how blessed she was to wake up to a view like that every morning. Gorgeous!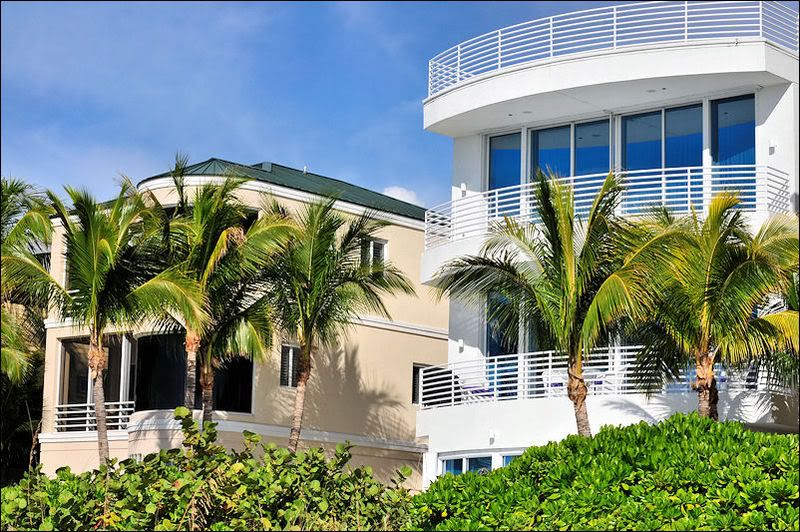 Here is Brennen doing what he does...hanging out with Mom in the sand.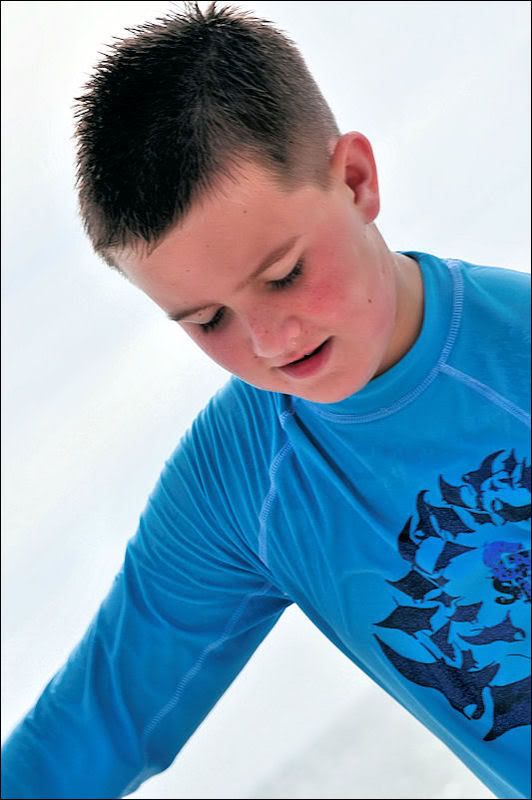 I thought that I might order canvas wrapped prints done in color or possibly even black and white of these next few prints below. I have a large wall in our great room that is craving some large prints. I plan to make it a photo wall with all of my photography pictures captured of the kids, the beach, and so on during our vacation memories thru the years. Beings that our new home is decorated in a beachy/cottage feel, I thought these close ups of hands and feet in the sand will be great for the photo wall collection.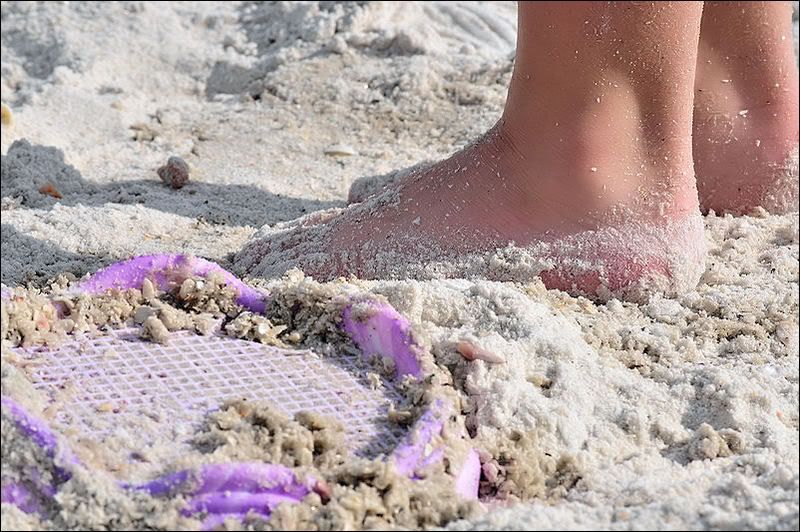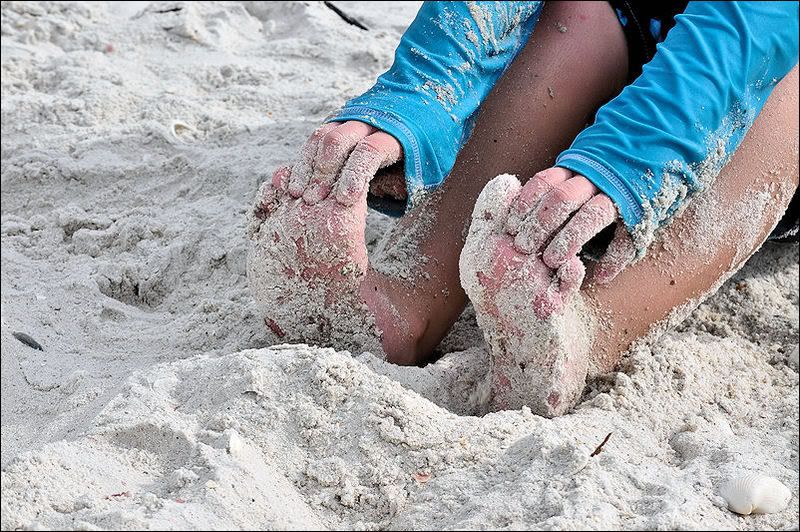 My toes won't be on the wall though. Of course not...no way jose'! I don't mind putting them here though - in small print. :)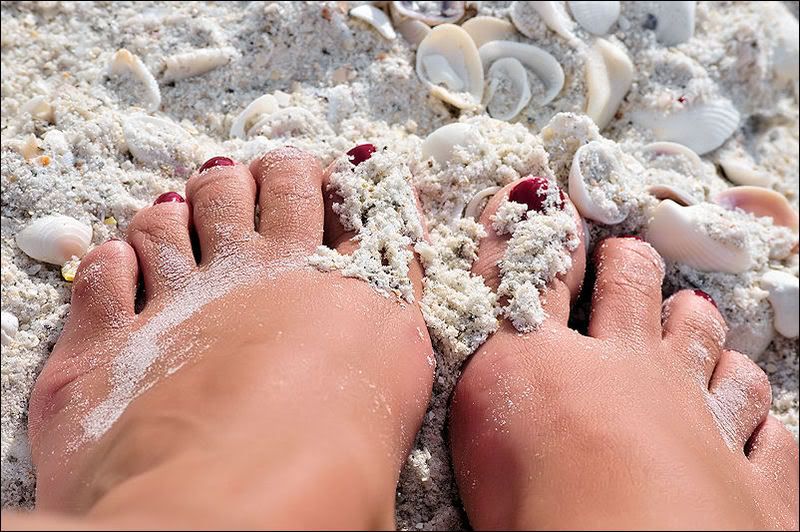 For now, I'm off to finish packing. It's 9am and our flight leaves for home at 3:45pm today. I'm sad and heart sick to return back to Indy's winter weather. However, in the end, it is home. Normally I'm ready to come home by the end of each trip. This time however, I'm not. I really hate leaving this trip and bringing it to an end. I just wish I was a beach shell sometimes...able to stay on the beach 24/7, swim with the dolphins, sun bathe in the rays, etc. Beings that I'm not though, I guess the shells will have to remain there along with our Beach B/F/F's until we return again later this year. They are always lonely without us. I'm sure of it...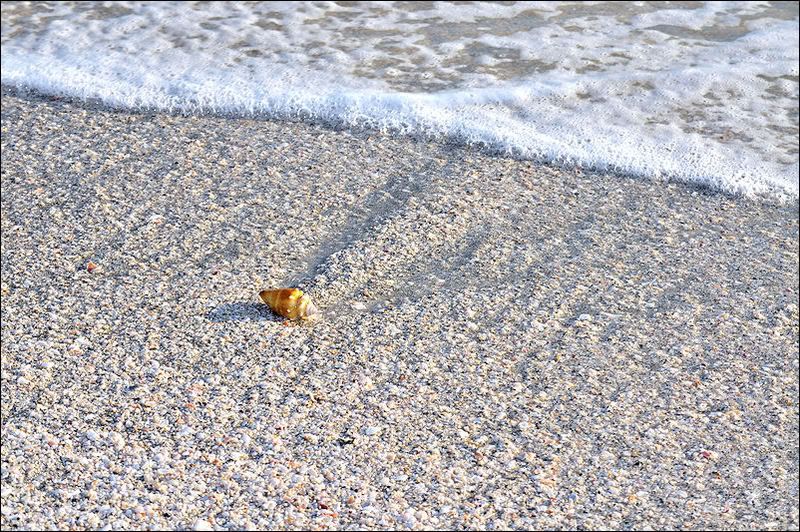 Thanks for sharing this vacation with us. I've enjoyed being able to share with you all. As always, please pray for safe travels tonight as we fly home. If all is on time, we will touch back down in Indy at 6:30pm on the dot tonight. I'll update tomorrow from the comforts of home.
Happy Monday...Angie
Labels: family, personal, photography, travel, vacation