TOUCHDOWN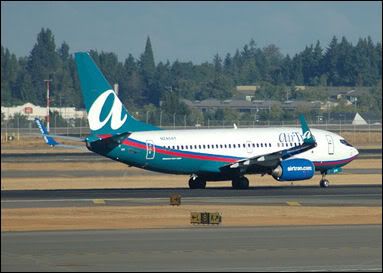 Touchdown.
God is good. Thank you Jesus for always flying these wings for us.
I always love being taken aback by the sight of the ocean each time I land here. I love the gasp it causes in my breath when I lay eyes on its beauty. I love the smell of the salt water and the cool beach breeze. I love the warmth and the sunshine on my face. One of the reasons I love Indiana so much is because it allows me to love Southwest Florida that much more. It happens each time I make a confirmed visual of the blue ocean waters below me - outside our plane windows. I literally fall in love with the beach, the ocean, the palm trees, the hibiscus, etc. all over again every time. Because I live in Indiana, I'm glad that I never have the opportunity to take the ocean and all of its stunning self for granted. I appreciate every fiber of the coastal way of life each time I'm here or somewhere similar. I pray God always allows me to be in "awe" of his mighty and beautiful creations. The ocean being no different - no matter how many times I will stand at its edge. I never want to take its "awesome-ness" for granted. Ever.
Here is to the start of a beautiful day and an incredible family vacation chocked full of memories. Memories we will be blessed and fortunate enough to share with each of you reading this. Thanking God for his blessings today. One of those blessings being you guys.
Love you all, The Seaman's