OH...WE ALMOST FORGOT...
Jack-ers (ELF ON THE SHELF) sends his love on this Christmas day as well.
He has been sunning it up on the beach with the rest of us, as you can clearly see. He even did some digging in the sand with Brennen yesterday. I think people on the beach thought we were nuts. We are. Remember?...we are "down" with being all crazy. Ha ha!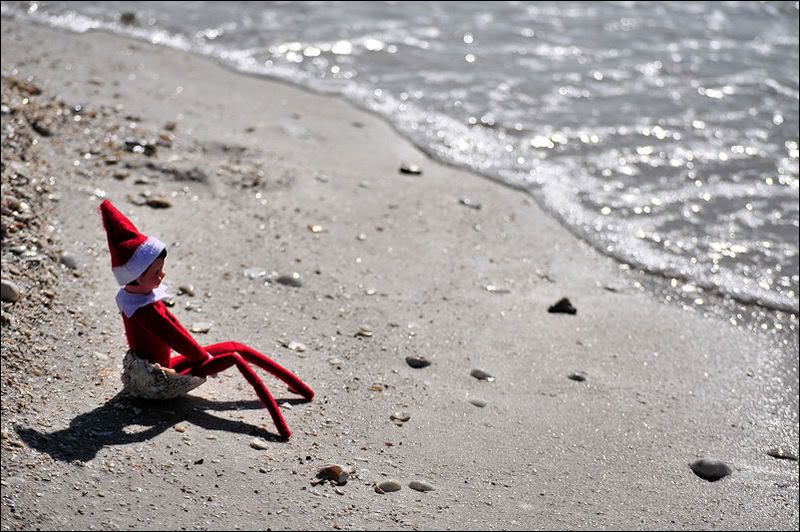 Needless to say, Jack-ers is making the best of his vacation with us to sunny Naples, Florida. The high here in Bonita Springs today is supposed to be a gorgeous and blaring 84 degrees again today. We couldn't ask for better Christmas weather. I think we've sold Jack-ers that the sun on a beach is better than snow on the North Pole. Santa may be short an Elf in the workshop come next year. :)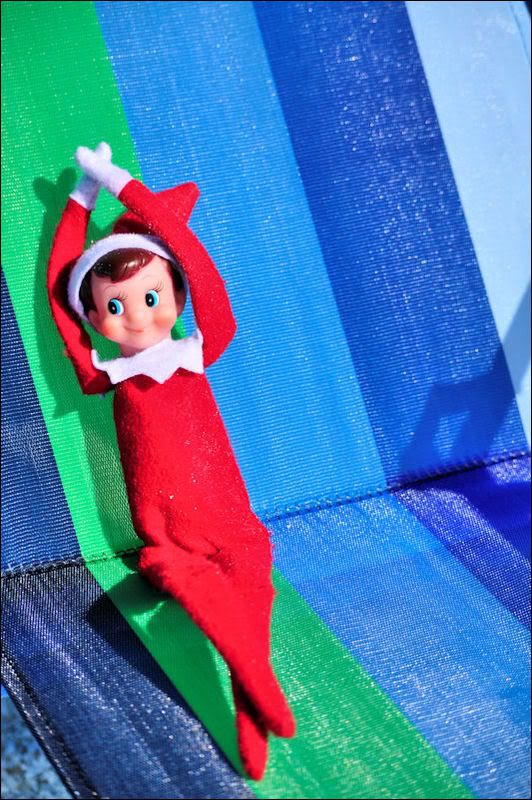 We're down with that too.
Merry Christmas...
Brent, Angie, Brennen, Kenidi, & "Jack-ers"
Labels: Elf on the shelf, family, personal, travel, vacation