DAY TWO
We traded this...(image shown below taken out of the window at the Indianapolis airport yesterday morning)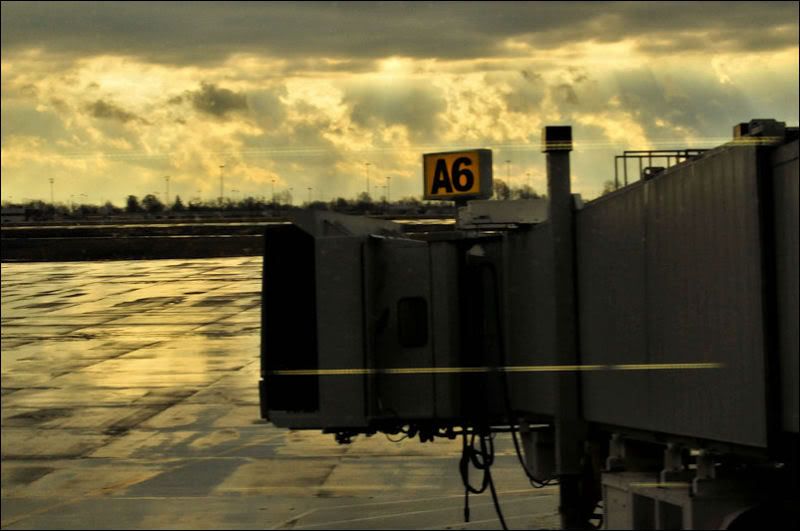 for this...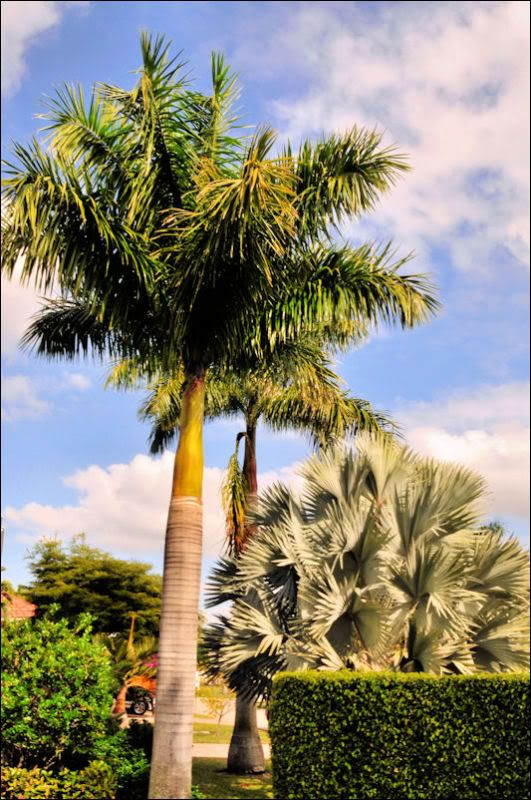 Yeap...we traded the rain, ice, dark clouds, and snow in Indiana for blue skies, swaying palm trees, white puffy clouds, and all out sunshine here in South Florida. Yesterday it was 82 degrees in Naples when we arrived at the house. I felt really silly walking off the plane in my silver puffy ski vest, jeans, and boots. You could sooooooo tell that these here Griswald's had just flown in from some place really cold just by the look of our attire. Another happy soul who jumped in our suitcases and tagged along on this vacation to celebrate our Christmas by the Sea with us...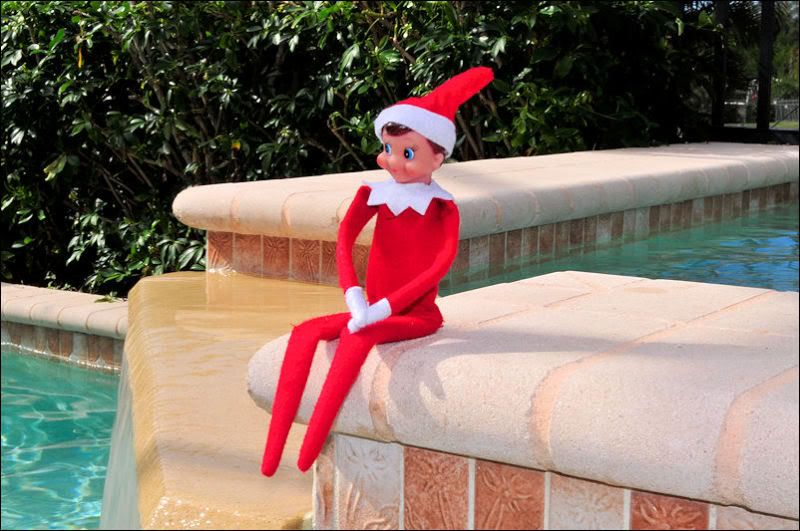 That is right friends, Jack-ers (Elf on the Shelf) is here in sunny Florida with us. We couldn't leave him behind in Indy, now could we? He's sunnin' it up like the rest of us. Although he is a bit shy about getting undressed down to his speedo's, he is making the best of his elf suit and still managing to enjoy the pool here at the house. We've introduced him to our favorite hibiscus plant already...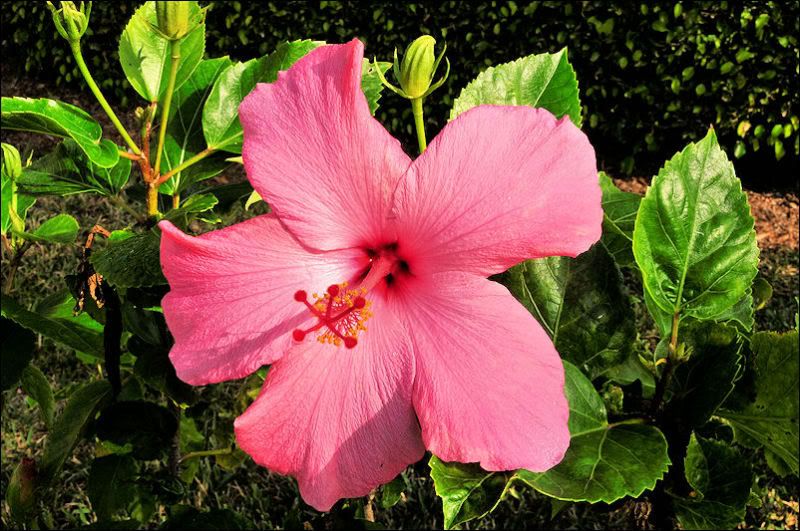 and plan to show him the beach later on today. After our plane ride in yesterday, we grabbed lunch, and then hit house and unpacked. After that we took a much needed nap. Everyone was thoroughly exhausted. Not only that but thanks to Kenidi and Brennen passing their sickness off to me at the last minute this week, my ears felt like they were literally going to burst on that plane. I lost all sense of hearing with the exception of some muffled noise and my inner voice when talking. It was the freakiest thing EVAH. I felt myself beginning to panic and praying that God not allow my ear drums to burst. Ha ha! I was worried Kenidi was experiencing the same pain with as sick as she has been too. Brennen was just peachy and feeling no pain. Aside from that and the military style flight attendant we had on our plane with us, all was grand. Yes, you should have felt my stomach turn upside down when she took my pink camera bag away from me that was sitting at my feet on the floor and proceeded to jam it into the really little overhead bin above us. For several seconds, I lost all ability to breathe when witnessing Papa & Razzi (and their 2nd cousin) get slammed into some tiny little corridor that they clearly didn't fit into. She was however, adamant that they weren't going to be sitting at my feet either. It was either be hauled off to airport jail or sit biting my tongue in half as I witnessed this escapade that she pulled with my prize possessions. (my cameras and their lenses) I looked at Brent's face while she was attempting to cram the camera bag into the bin and he immediately became flushed and pale as though he had seen a ghost. Obviously not because of his love for my cameras but because of his love for the hard work that he dished out to pay for my beloved cameras for me. Needless to say, we were both a bit sick to our stomachs at take off after witnessing that but by the Grace of God, my babies were safe and sound when I pulled them out and tested them two hours later. We were on a much smaller plane than normal and the overhead bins were like a drawer under a bathroom counter. They were by no means big enough to handle carry on bags or my camera bag. I let Brent pull the bag out to safety when we landed. I couldn't bare the feel of the pulling and tugging I'd have to do to get it out of there if I did it myself. I envisioned this crunching-crushing sound and thought I'd just let him handle it instead.
Either way, our fam is here and safe. We are rested and ready to enjoy the trip. Once I get out and about, I'll snap some decent shots that I can hopefully share with all of you. In the meantime, stay safe yourselves, have a great weekend, and Merry Christmas to each and every one of you.
xoxoxo, Angie & Family