DAY 5 - SANIBEL SUNSET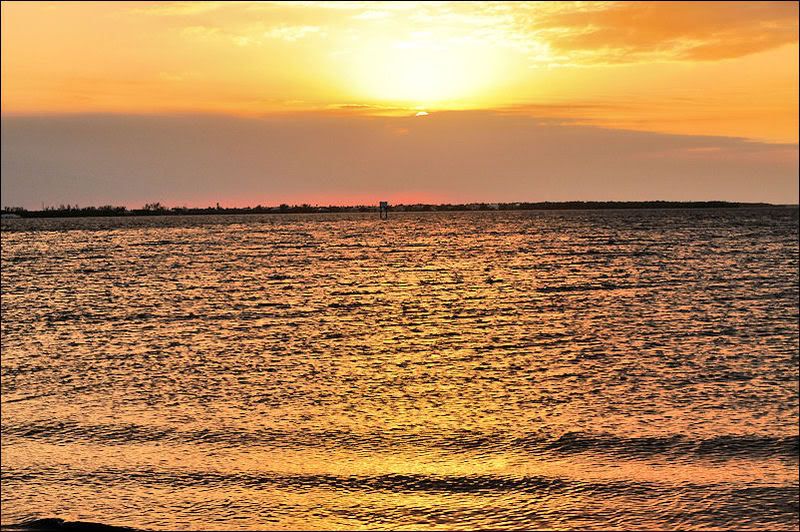 Hi all. I missed the sunset at the beach. We got stuck in traffic and ran out of time. However, we made it to a spot off the causeway bridge as we came down into Sanibel Island this evening. I managed to capture the sun coming down but not in the location I would have preferred. Either way, I made the best of it and snapped what I could from where I was standing. I was hurried, rushed, and felt pressured to capture the shot before I lost the sun period. Therefore, my goal is to attempt this again before we leave. I also have a goal of getting up and capturing the sunrise one morning before the trip is over as well.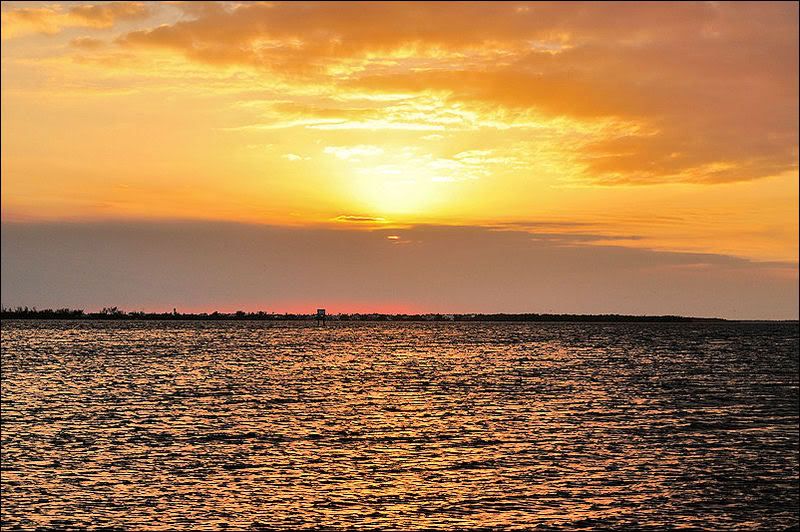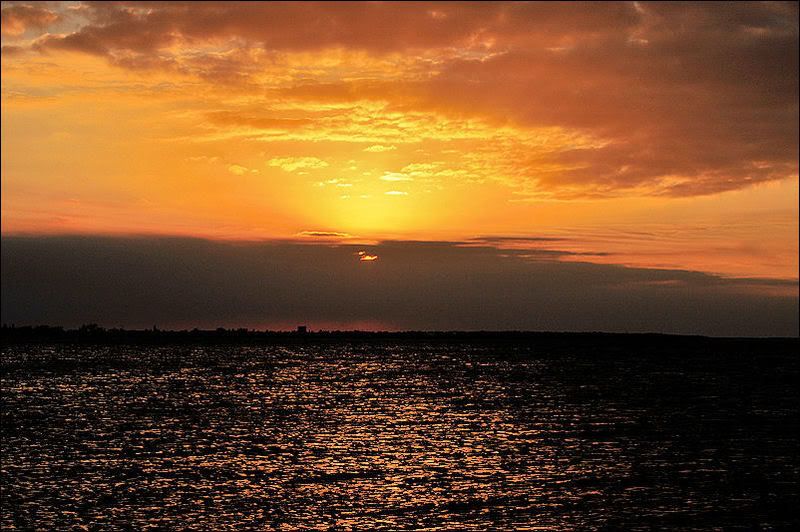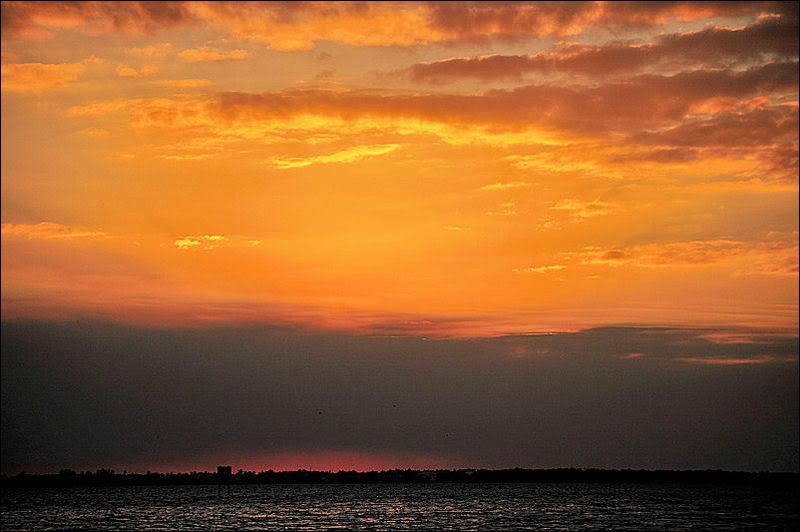 Notice the birds in this one above? Look closely, you'll see the little black specks as they fly through the sky.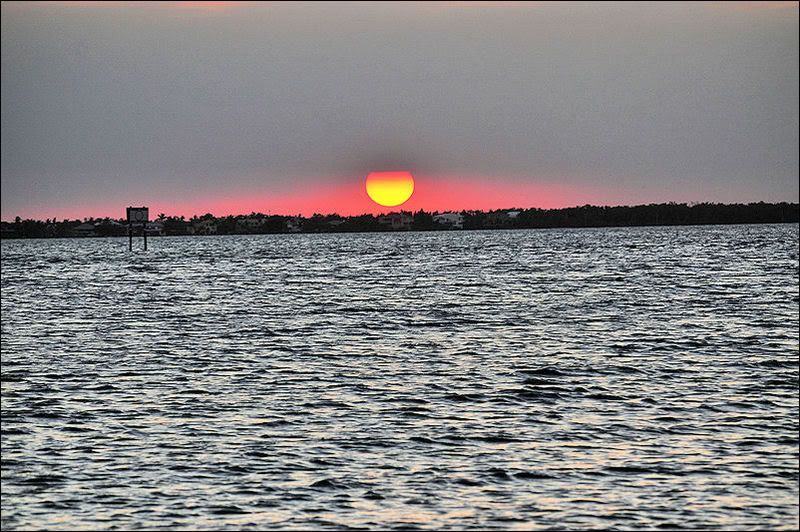 There is a lot of "noise" in these and I can't tell if it is from me over sharpening them, (which I'm notorious for) or if it is from this daggone blog provider again. Either way, I'm not happy with them. AT ALL!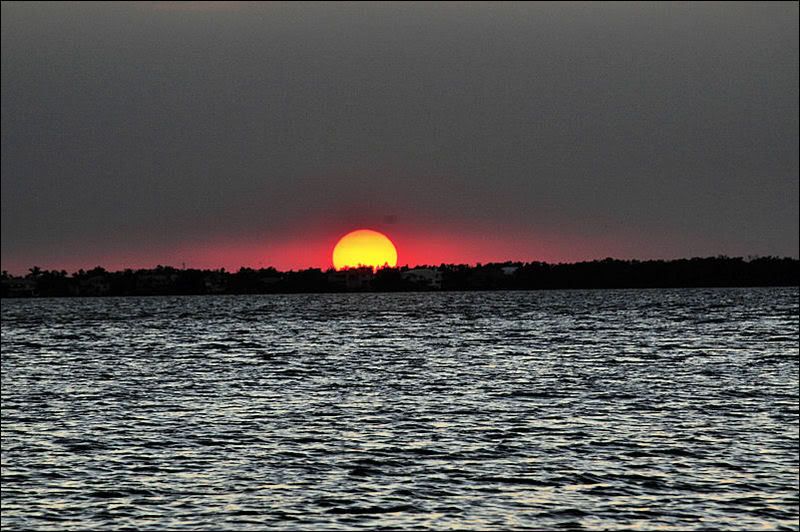 Again...I will be attempting the sunset shots once more. Maybe a few times actually. Ha ha! I'm bound and determined to walk away with something of worth before vacations end. Either way, just thought these shots could help "warm up" my Indiana sista's for now.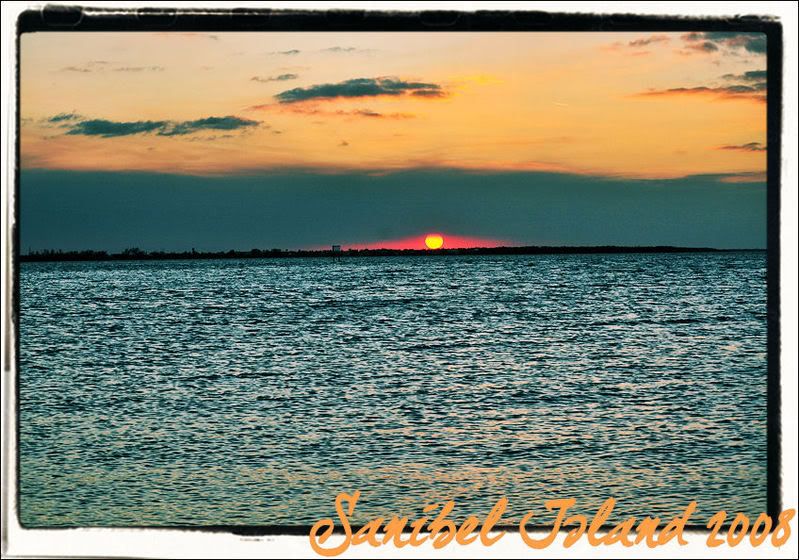 Until the next update, sleep tight...
Much love, Angie