HDR PHOTOGRAPHY CLASS FUN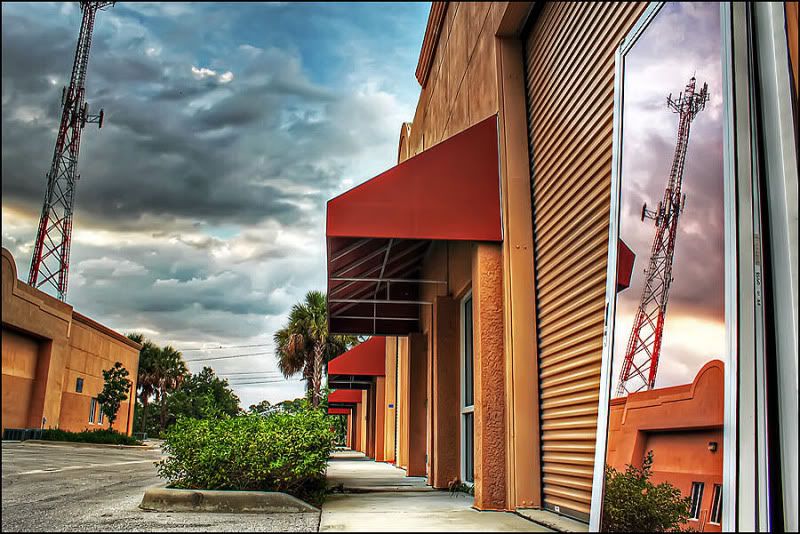 I took one of the coolest photography classes ever last night. The photographers group that I belong to here in Naples (Naples Photography meetup) is incredible. The organizer works very hard to pull together unique workshops that allow us camera obsessed individuals a wide variety of learning options. Last nights class was no different. We learned how to take and edit HDR images. HDR is a style of photography that requires you to take 3 or more images of one subject - using lighter exposures, normal every day correct exposures, and then an underexposed image as well. When all is said and done, the images are all combined and placed together to make one shot that shows an enormous amount of detail and texture within a picture that you'd normally never see in a regular photographic process. Take the image up top - the first image shown. It was actually 3 images taken within 1 second of one another using very different exposure settings that were 2 stops apart. The end result was placing them all on top of each other to make the shot you see above. A huge thank you to our FAB instructor, Gavin Lowe, for allowing me to use some of his sample images from last nights class to post edit in an HDR format. The images I've included below show you how I came to the final edit.
First up, this shot below is straight out of the camera. No editing, no borders, no sharpening - nothing. We were at the studio which is near an industrial park. Therefore it didn't leave much to look at if you were in need of a pretty image. However, with HDR photography, you can take every day mundane things and turn them into something spectacular. Thus what I did here with this piece of construction equipment...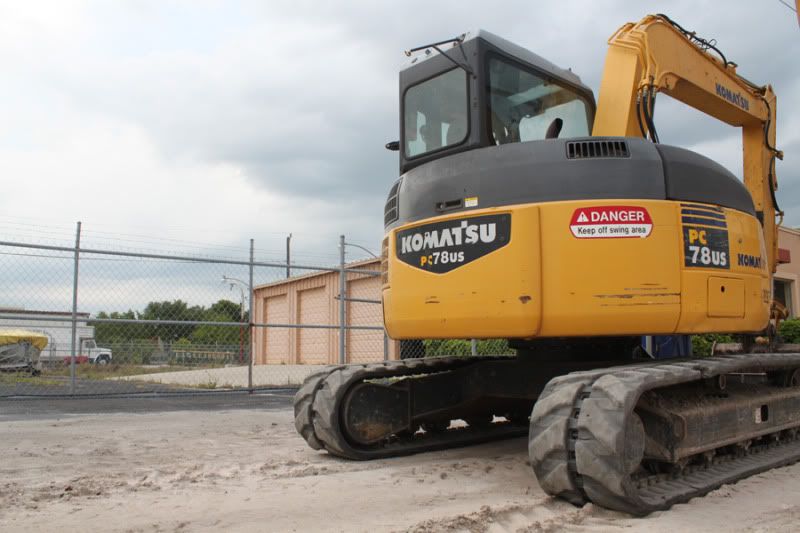 (Above: Straight out of camera - no editing done)
This 2nd shot is the image once it has been taken thru part 2, the HDR software part. It is tone mapped to give it more depth and detail. Notice how the cloud details suddenly show up more as well as the detail in the dirt and the tires. Amazing stuff...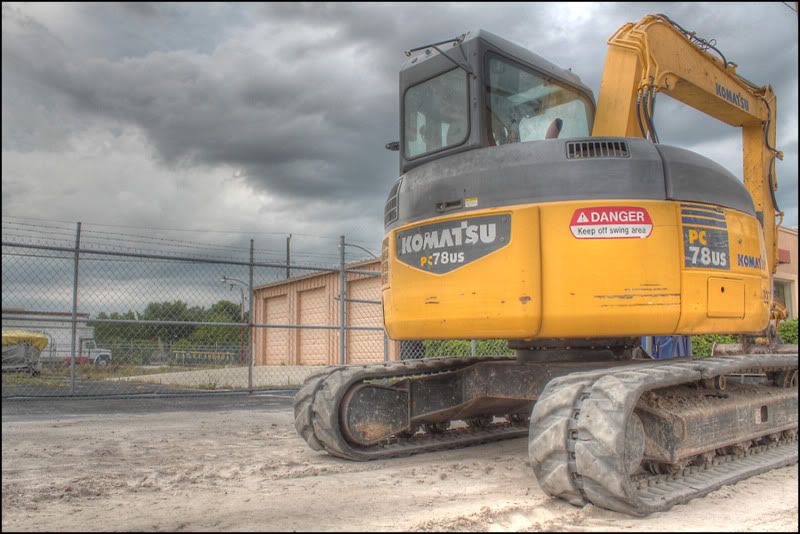 And lastly, here is the final image once I pulled it into photoshop and ran my typical post editing methods on it just as I would any other normal photography image...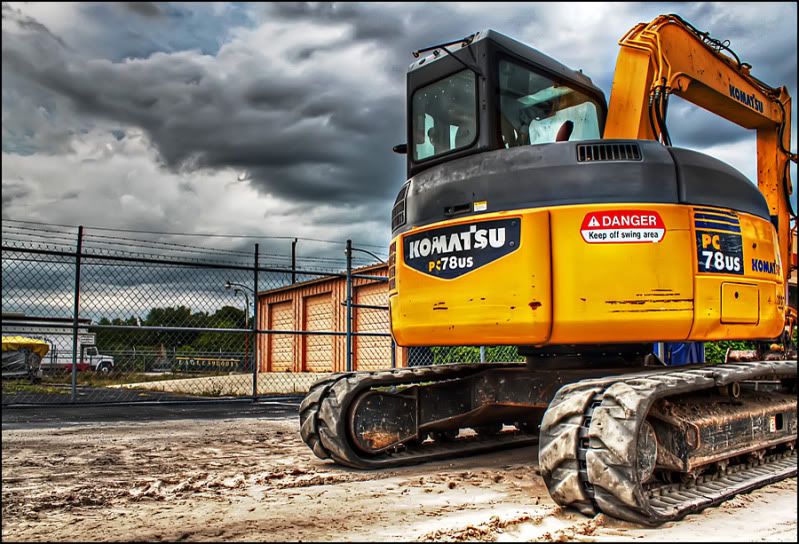 The photograph suddenly takes on a whole new look and tells a very detailed story. The depth and texture within HDR (High Dynamic Range) images makes you feel like you can reach out and touch the object in the image. Here we were in this beat up industrial park area with what would look like nothing to shoot for the normal person. However, via HDR, these normally boring images came to life and look like some illustration out of a book or magazine. Now you can see why I loved this class last night. I can't wait to get out and try some night images with tons of lights and such around.
Here are just a few more edits from last night...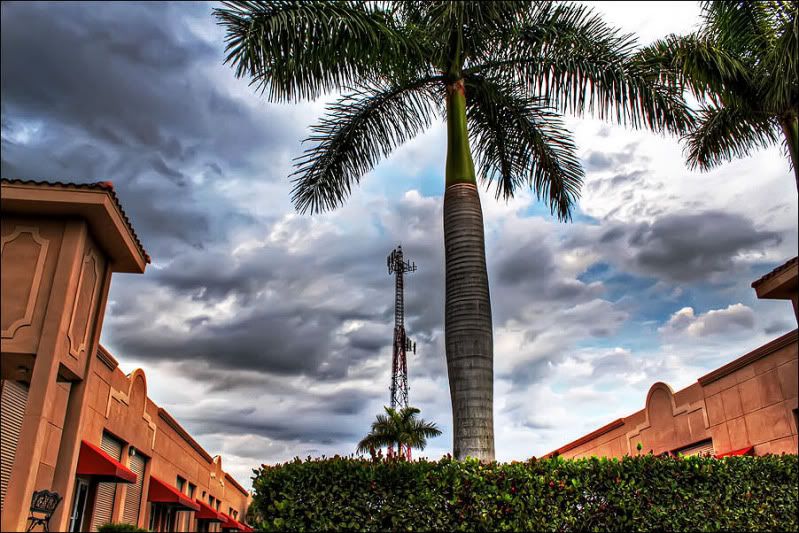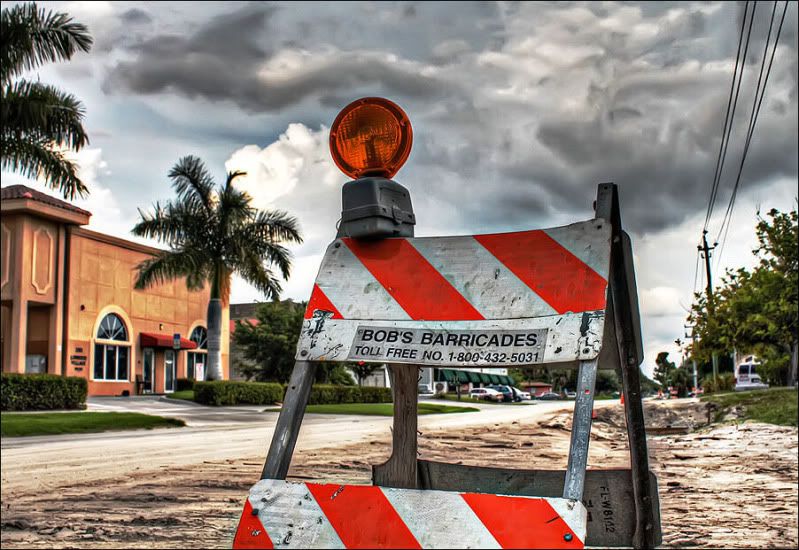 I first fell in love with HDR photography when I stumbled across the photography work of famed Trey Ratcliff a couple of years ago. His HDR images on his blog made me fall in love with the HDR technique but I was always so intimidated by it. It looked like sooooo much work and it appeared to be so complex. However, after learning thru last nights class, I'm extremely inspired and ready to start playing around with HDR on a more consistent basis. A huge thank you to our organizer Peggy and to our instructor Gavin for putting together such a fantastic class. I had a ball and am so very grateful for fellow photographers/peers in this industry who are willing to help the rest of us learn. The Naples Photography meetup has been instrumental in helping me connect with other photographers in my area that share my same passion. This was a huge help when moving to a new state recently. I've made many new friends via this class and I couldn't be more thankful.
On that same note, remember the photography contest I mentioned last week here on the blog??? Well guess what??? I WON! Thanks to my awesome friends, family, facebook friends, AGD clients, AGD blog readers, and my photography clients!!! They all played a HUGE role in helping me win that contest. I won a $455 photography prize pack and am so stoked! To all of you who helped me tackle this feat...thank you, thank you, thank you. You guys ROCK!
Have a fantastic weekend, Angie
Labels: HDR photography class, high dynamic range images, Naples photography meetup