BEAUTY IN THE MUNDANE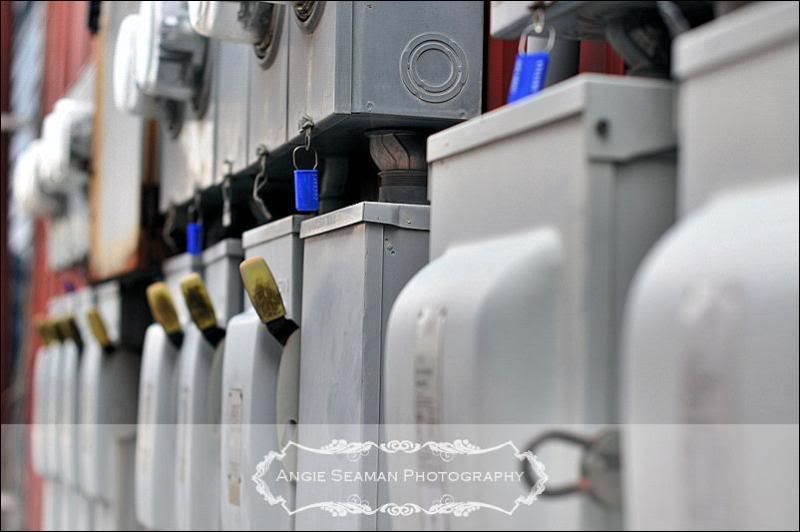 First up, just wanted to post a small reminder to find the beauty in the mundane today. I spotted this red wood wall and this typical boring row of meters in an alley I was crossing thru while on a shoot the other day. The small blue tags dangling from the meters really jumped out at me. Had to snap the shot. I also like the lines too.
Secondly, I just wanted to give a great BIG cyber hug to all of my loyal and loving facebook friends this morning. We've all had some good fun over there on crackbook

facebook

already today. Rev. Run was pumping out some good quotes today that we got to partake in discussions over. Love me some REV. RUN now! You girls are all such a blast and are so supportive. You are part of the reason why I can still laugh and still be positive. Thank you for each of you. If you are one that is commenting on my facebook page, I'm soooooo talking to you. I have the best facebook friends, blog readers, etc. on the face of this earth. I'm sure of it!
For now, I'm off to shower and get ready for lunch. Then...we are heading out in this sunshine (finally) to take the kids to the pumpkin patch. Pictures to follow...I'm sure. Enjoy your Sunday. Much love, Angie
Labels: beauty in the mundane, love my blog readers, love my facebook friends, meters