SPLISHIN' & A SPLASHIN'
Yesterday, we had another basketball game of Brennen's in the early afternoon - which by the way - they won again. YAY! Before hand though, I spent the morning giving Kenidi a fun bath and hanging out with her and "Big Pappa" in the bathroom. I managed to capture a couple of cute moments and thought I'd share them with you all. I got her playing PEEK (she took the word to mean what it says)...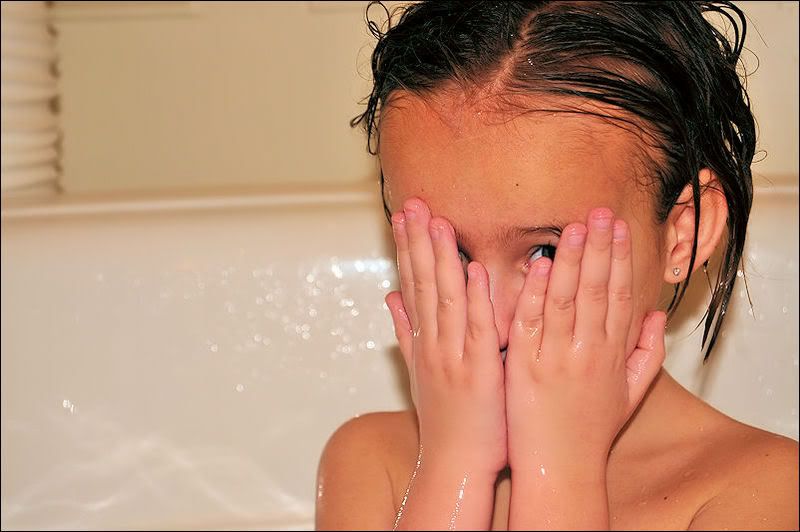 A BOO...!!!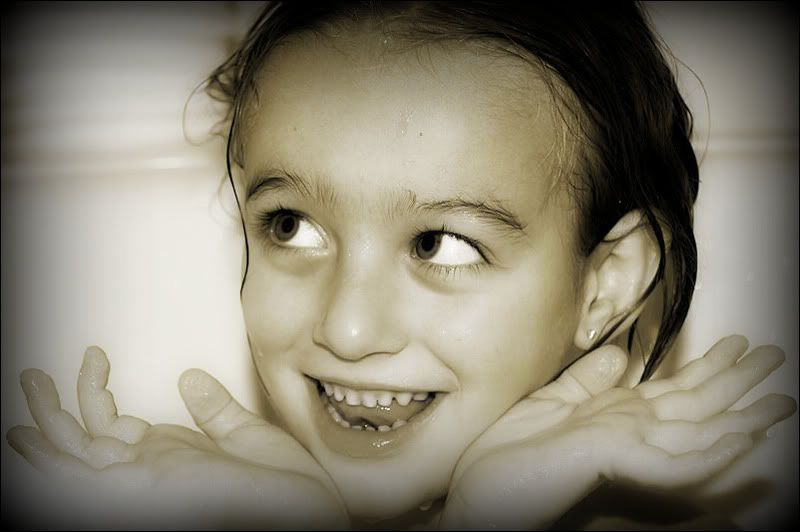 Then, like always, we busted out the loofah sponge and Mommy's favorite bath gel E-V-A-H...Amazing Grace. There is nothing like the smell of my baby girl and the crook of her neck once she has been lathered up with amazing grace shower gel and then amazing grace lotion following a bath. We love it in our house! Mommy even uses the amazing grace perfume too. Nothing like the smell of "cleanliness."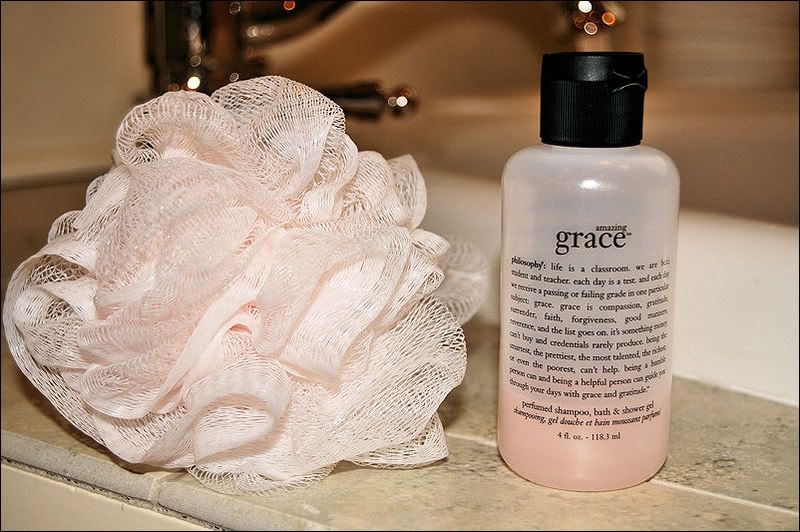 I just loved the next few close up shots of her little hands and fingers while playing with the faucet. I love capturing images of their growing hands and feet...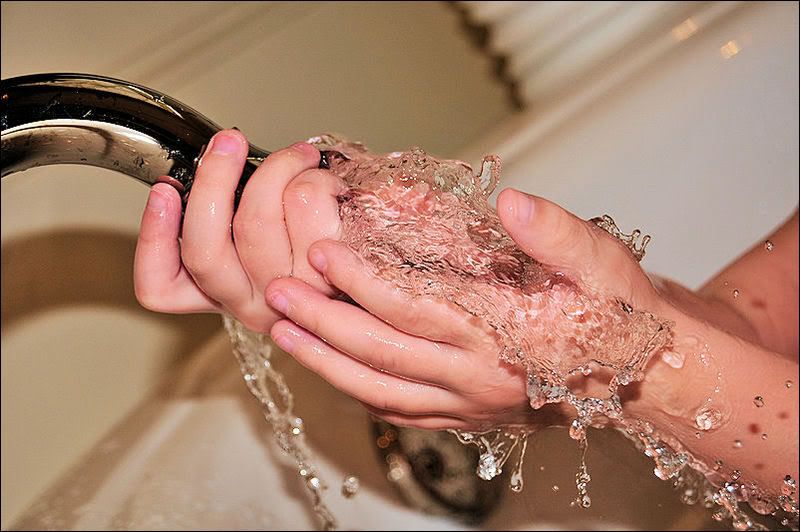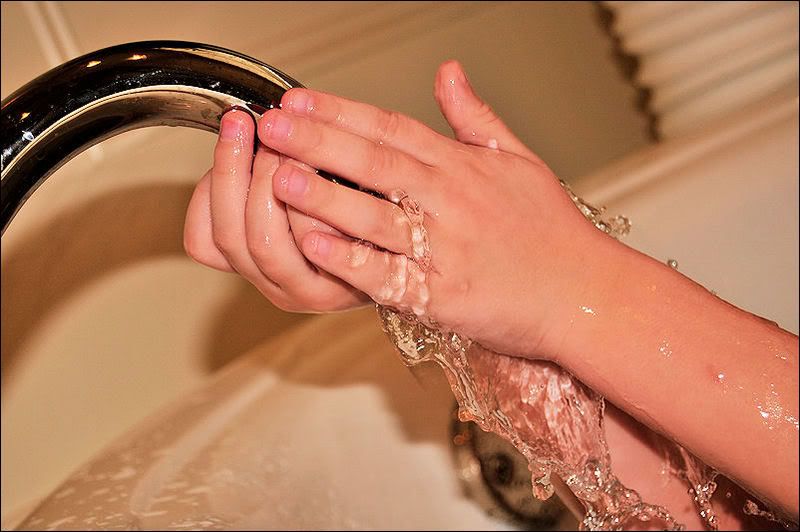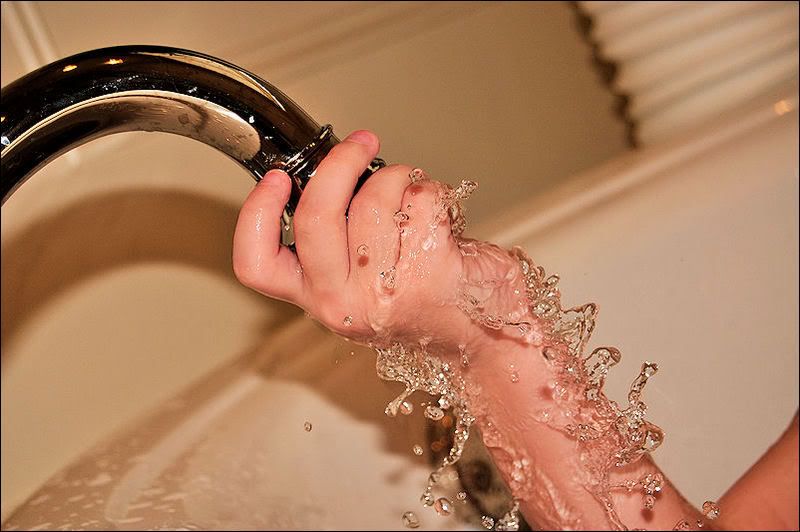 And then...what is bath time without your favorite pair of "kickin" pink stiletto's? A.K.A...Cherry bath jelly. These little jelly filled heels and then lipsticks just like them were the Valentine's Day treats that we gave to each of the little girls in Brennen's class. Their school doesn't allow candy treat bags or food during the class parties. The school PTO provides cookies and juice for each party but the parents aren't allowed to bring in extra snacks or food into the classes. Too many allergies now days. I personally love it that way. Less candy and hoop-lah for my kids. Less sugar = less pinging off the walls following consumption. Therefore, we must get creative when it comes to the treat bags beings that we can't fill them with candy. Thus why & where the pink stiletto cherry bath jelly came in. Kenidi's little class got individual play dough containers. Thankfully, the stilettos and lipsticks were a hit amongst the 4th grade girls who received them. They come from our favorite little toy shop up here by our new home. We love their cool and eclectic toys and gifts in there.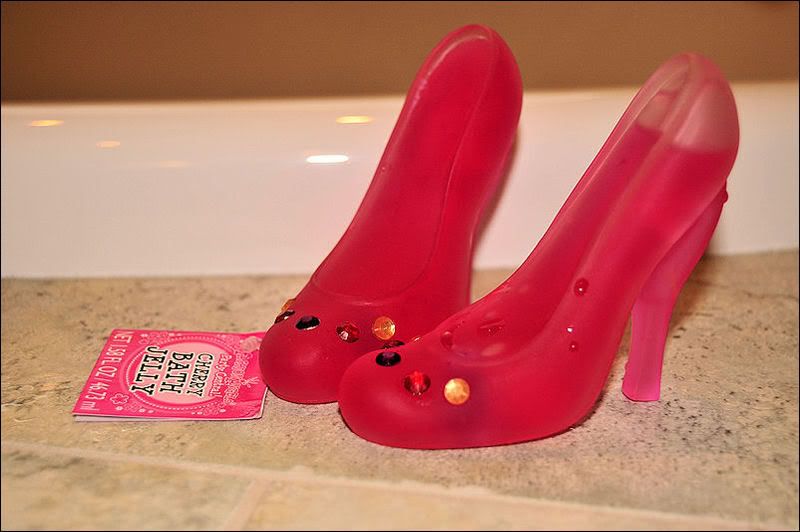 Of course we played like Cinderella and tried with all our might to make the ruby shoe fit her little toes...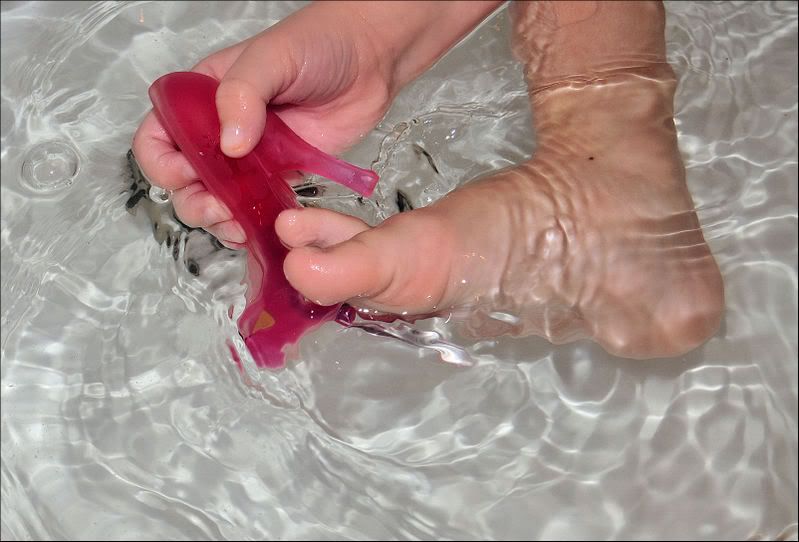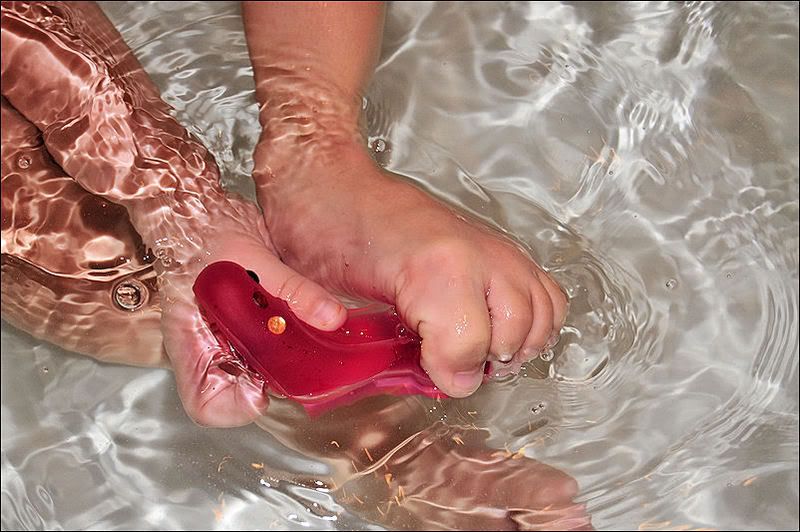 In the end though, we just got some raisin like skin, lots of fun laughs, and so many cute images of our 45 minute bath.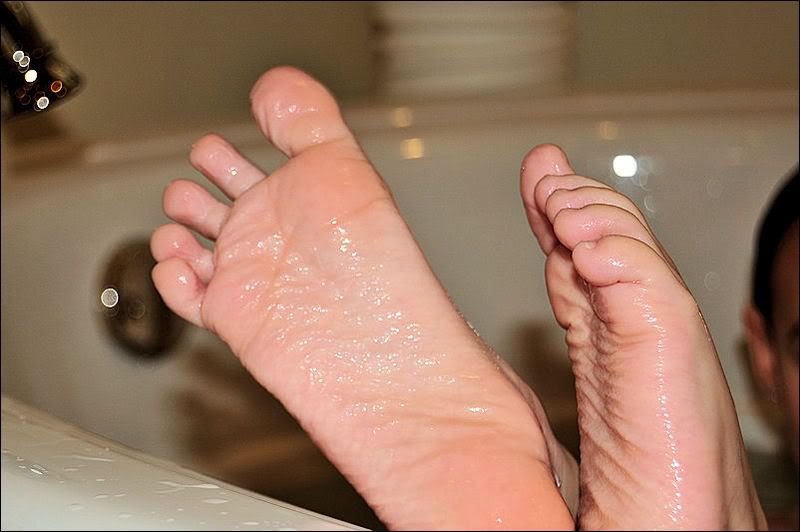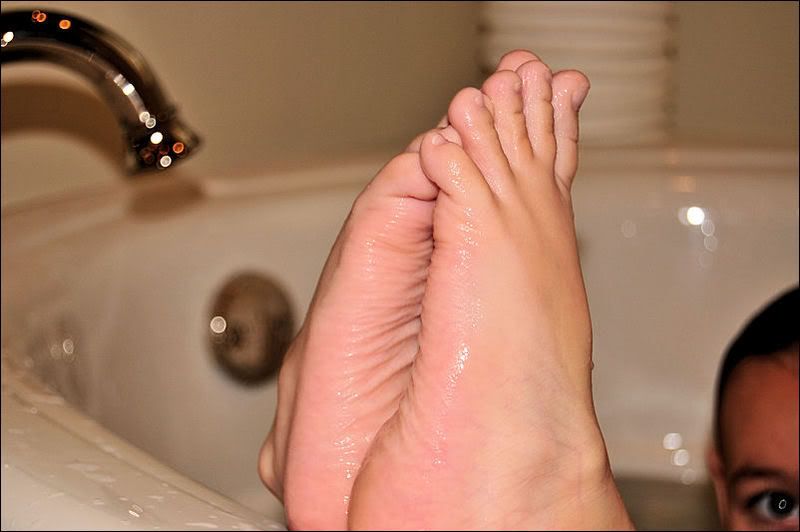 Bath time just does the body (and the soul) good...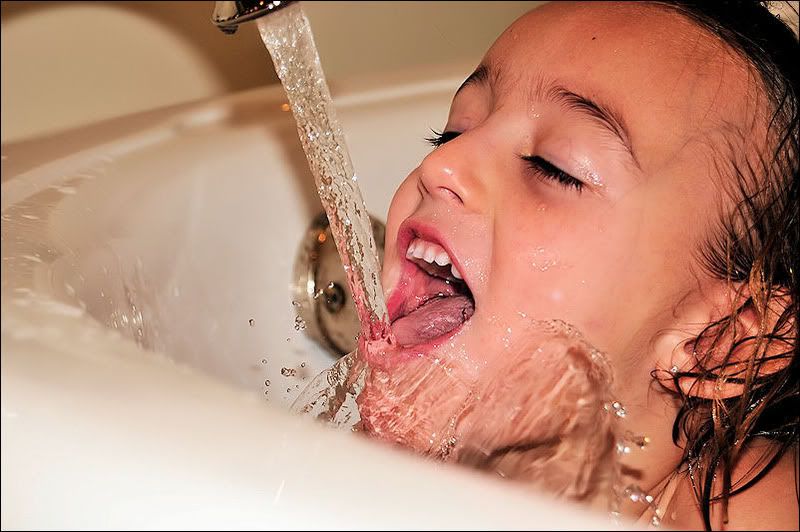 Hope you find your Sunday afternoon to be refreshing. We are off to continue enjoying the rest of our 3 day weekend. Tomorrow...we'll be painting. Well...we fortunately won't be but someone else will. Yes, my Valentine's Day gift from the Brentster was hired help. :) A handy man to come in and paint Kenidi's room, my AGD studio, AANNDDDDD to begin the process in regards to a new Angie Seaman Photography Indoor studio. YAY! We have a loft type area upstairs that is a large closed off room just outside of Brennen's media room. It's a huge space that is currently unfinished but yet a photographers dream. Brent has started the process in now making that an indoor photography room for me and any future clients whenever I can't shoot outdoors due to inclement weather. I cannot even tell you how stoked I am about this? Talk about excited...
Hugs, Angie
Labels: amazing grace bath gel, bath, Kenidi