FUN AFTER THE RAIN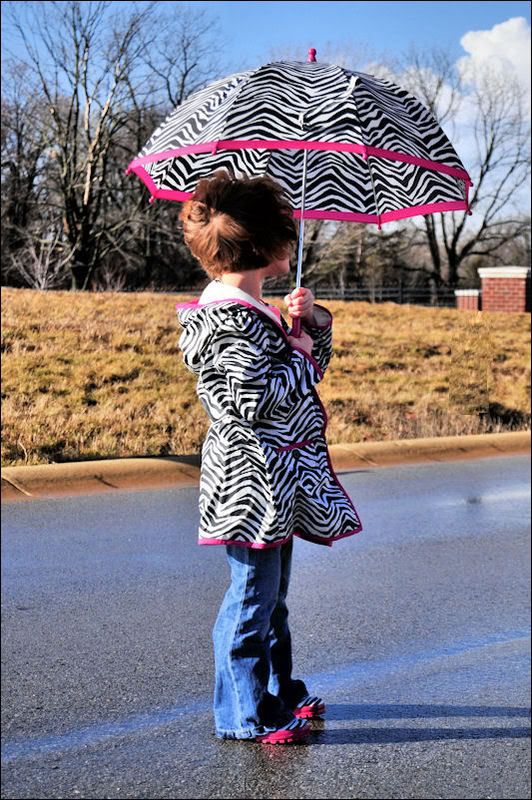 Kenidi and I thought we'd share these from yesterday. They are truly horrendous images but yet still fun either way. The sun was too harsh - way too much light - wind was blowing over 60 miles an hour - no joke - but in the end, she had a blast and so did I. It had rained all day yesterday and was extremely cloudy of course. However, by around 3pm...the sun popped out and the rain stopped. We needed to kill some time while Brennen was after school at his Math club. We had an hour to spare before picking him up. So...we threw on our rain boots, grabbed our rain coat and umbrella, then headed outside for some laughs.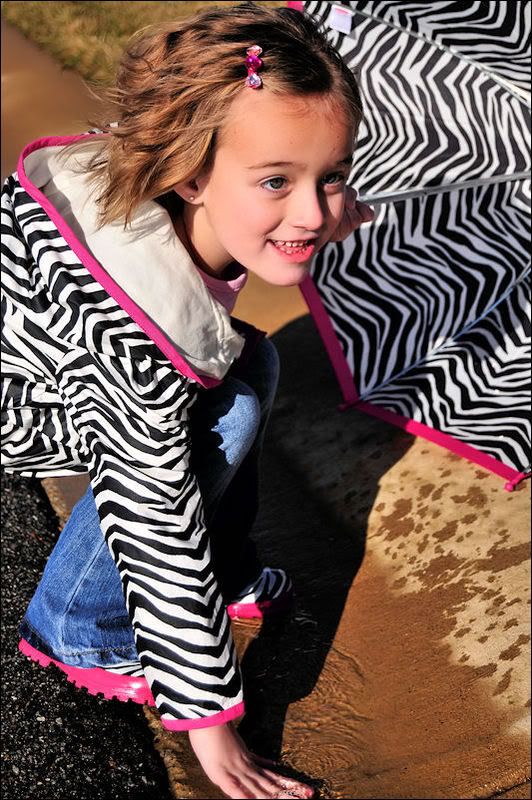 You know that water had to have been ice cold that she was playing in. She loved it either way.

I couldn't even catch any close up shots of her face because the wind kept blowing her hair right in her little eyes. Half the time she couldn't even see a thing. She loved how the wind was dragging her umbrella - thus pulling her along - though. She is so light weight that the wind was literally pulling her to and fro' because of her umbrella being open. It acted almost like a parachute would and seriously tried to take flight with her still attached a couple of times. She wasn't letting go though. She hung on for dear life and kept laughing. I was in hysterics and could barely keep my camera up to my face during the whole escapade.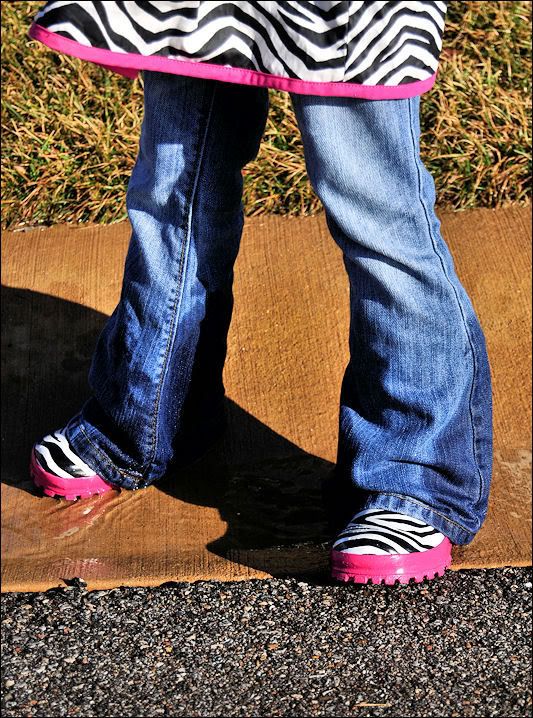 You can see from the image above just how wet she got her jeans. Thank goodness we had those rockin' zebra rain boots on so that her socks stayed dry at least. :)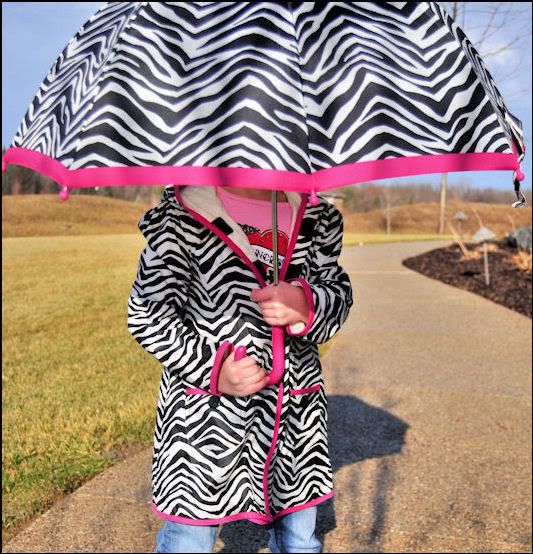 I. Love. Her.
She truly gives me purpose in life.
She needs me. I need her.
She inspires me.
She keeps me smiling. :)

Thank you God...for days like these.

xoxo, Ang
Labels: funny story, rain, rain boots, umbrella, zebra