MUST HAVE MONDAY
It's been a long time since I have shared any of my "favorite find" items. Therefore, I thought I'd post a few of them here today. First off, I have become obsessed with a new OPI nail color from their Fall "Russian Collection." The name or exact color is called "
Midnight in Moscow.
" In the photo above, it actually looks purple to some extent. In reality, this is a color that looks black on the nails at first glance but it is actually a very dark and shimmery brown. Truly gorgeous! Black or dark colors on the fingernails used to be thought of as style for the "gothic" lead trendsetters. However, today...everyone is wearing the darker colors on their nails and they are a must have for the fall and winter seasons this year. I can't break away from this shade. It's addicting!!!
Now, there is nothing I love more in the Fall season than a good ol' fashioned funky hoodie. Speaking of addictions, I have a "hoodie" addiction. Ha ha! I found this one at Target recently and just had to share. It's a great trendy little hoodie with the hearts, peace signs, swallow birds, and the word LOVE written on the front of it. My favorite part is the sleeve-shown in the photo below. This was a steal of a purchase for only $17.99 at good ol' Target. I personally wear mine with a layered black and red set of tanks underneath it instead of the white tee shown on the model in the pictures.
A perfect accessory item for the hoodie above....a bright red vintage style lucite heart necklace adorned with a crown. Where can you find this hot little item??? Tar-jay! (Target) Cost is a mere $14.99. The chain on the necklace has a length of up to 36 inches or you can shorten the extender and draw it up more along the lines of a choker length. Too cute! This goes with the hoodie like salt goes with pepper. :)
The MUST HAVE clothing item of the season appears to be the cropped jacket. I have already been suckered into that obsession now too. I adore this cute little jacket by Mossimo from Target below. It's a cropped length, knit jersey material. It's comfy and screams Fall. The best part is that they come in a multitude of colors and are on sale right now for $8.98 at the ol'
Tar-jay! You gotta love a bargain, right? I personally had to have the mustard color and the heather gray color too. For $8 bucks, you can't beat it. With some great accessories, you can glam this jacket up or bring it down a notch and wear it with your favorite jeans. I love wearing this mustard color with an eggplant colored tank top underneath instead of the brown they show the model wearing here. Brown would work too though! The options are really endless.
Speaking of your favorite jeans, I am usually a HUGE Joes Jean and True Religion fan. They seem to fit me the best. However, this year, a friend recently turned me on to the
MEK
brand from the Buckle stores. Oh girls....you must have them. They are so figure flattering and truly raise the bar when it comes to "trendsetting" this season. I own three pair of the
MEK
brand jeans and couldn't live without them now. They R-O-C-K!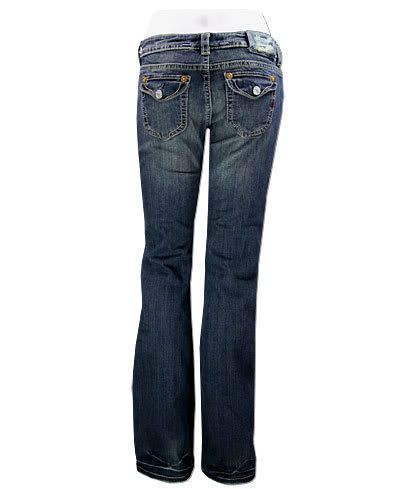 My favorite pairs of boots this season are shown below from http://www.piperlime.com/browse/search.do?searchDivName=&searchText=bobbi+blu. I love these funky round toe designs. These two different particular pair of boots are the perfect color of brown to wear with jeans. It's always so hard to find a good, casual, jean boot. LOVE LOVE LOVE both of these on the foot!
I love these too. Again, absolutely adorable on the foot. My favorite part about them is the blue bow-perfect to pair up with blue jeans. They also come in a stunning chocolate brown as well. They can be found at http://www.dillards.com/webapp/wcs/stores/servlet/ProductDisplay?catalogId=301&storeId=301&langId=-1&productId=501253828. This brand is called Bobbi Blu and is now the brand that has replaced what used to be called KENZIE. If any of you are familiar with the KENZIE line, then you'll know how great their shoes are. Apparently they changed their name to Bobbi Blu just this year. Either way, their shoes still are the cutest ever.
Up next are these adorable pair of flannel pajama's by Nick and Nora. They can also be found at Target for $24.99 as a set. We are heading out on vacation next month and will be spending two weeks over Christmas and into the new year at the beach. Therefore, when I saw these winter flamingo designed pj's...I immediately thought of our trip to come. I included a close up shot of the fabric so that you can see the detail and graphics within them.
So there you have it - just a few of my favorite things lately. I'll try to more consistent about sharing my "favorite finds" here on the blog as I used to do in months past. Unfortunately, life gets ahold of ya and you don't have the time you think you are going to from day to day. We are finishing up a new handbag design so I hope to get that listed on here very soon. I also have a new idea that might make a great Christmas gift for some of you. (or your little ones) Once we have those done, I'll be sure to post them here as well. From there, I plan to work on new girlie girl clothing designs again. I know it's been a while since I've listed any of those boutique ensembles and I have so many new ideas I want to try-especially as we head into the new year. For those of you who might need to reach me this week....I'll be available until Wednesday. On Thursday, I'll actually be making an overnight trip to Riley hospital with my daugther for an overnight EEG/sleep study. The neurologists are wanting to test the status of her seizures again seeings how this hasn't been done since she was about 18 months old. (when she was initially diagnosed with the epilepsy) I ask that everyone please keep her in your prayers during our stay. It's going to be a tough and very long 24 hours but she is such a trooper. I just hope Mom does as well as little Kenidi Grace does. :) Thanks so much for all of your support. Angie http://www.angelicagracedesigns.com/